November to December 2014 |  MORE FROM THIS ISSUE
JESSICA HARRISON-HALL
THE BRITISH MUSEUM engages in original research of all types, but it is in the dissemination of that research to the widest possible audience that it excels, creating never­ending, radiating ripples on a pond or, if you prefer, waves of transferring knowledge. The nature of the ripple changes the further away from the centre it travels. The exhibition "Ming: 50 years that changed China" is a col­laboration between Craig Clunas (University of Oxford), Yu-ping Luk and me (British Museum), and involved a group of professionals from multiple disciplines. Hopefully, it will be a good example of new research and its dissemi­nation.
For most people, the name "l\lling" brings to mind im­ages of porcelain; and even without knowing the dates of the Ming dynasty (1368-1644), they will perhaps think of boats loaded with blue and white for sale to Europe. This exhibition takes the story back further before Christopher Columbus was born in 1451. The early Ming dynasty (1368-1449) is a fascinating period of multiple courts across China, of a newly built Forbidden City in Beijing (1) and of ships travelling all the way to Africa. This exhibition goes beyond the familiar Ming vases and attempts to tell a story of the courts, military and civil pursuits, beliefs, trade and diplomacy. This special issue of Arts e Asia is dedicated to original research that complements the exhibition. Eight articles explore the background of the exhibition, the con­servation of paintings for the exhibition, the Yongle dadian, Timurid paintings influenced by Ming Buddhist paintings, the myths and reality of Xuande bronzes, the miracles of Nanjing, archaeological excavations of the tomb of Prince Huang of Lu, and discoveries in other regional early Ming tombs.
As an ambassador for the "Ming: 50 years that changed China" exhibition, Yu-ping Luk has curated a touring show for UK regional museums centred around a beautiful blue and white flask (2)-the largest Ming porcelain in the Brit­ish Museum's collections. At each venue-the Burrell Col­lection in Glasgow, Weston Park Museum in Sheffield, the Bristol Museum and Art Gallery and The Willis Museum in Hampshire-different original music and artwork have been commissioned. This show is already attracting consid­erable attention. Indeed, Ming ceramics have received much notice in recent years. After a single Chenghua pe­riod (1465-1487) "chicken cup" sold to a Chinese collector this year for some HK$281.24 million (US$36.05 million), setting a new record at auction in Sotheby's; after Chinese Central Television made a major documentary on Chinese ceramics that was seen by 300 million people; after a quick search of the Internet suggests more books are published on Chinese ceramics than any other aspect of Chinese mate­rial culture; and given that more visitors to the British Museum bring in Chinese ceramics for assessment than any other Asian art object, we have to pose the question: are they getting too much attention? Our exhibition will show much more than lVIing porcelain, but not all aspects of early Ming culture can be displayed and the following essays, in part, are included for some of the items we could not display.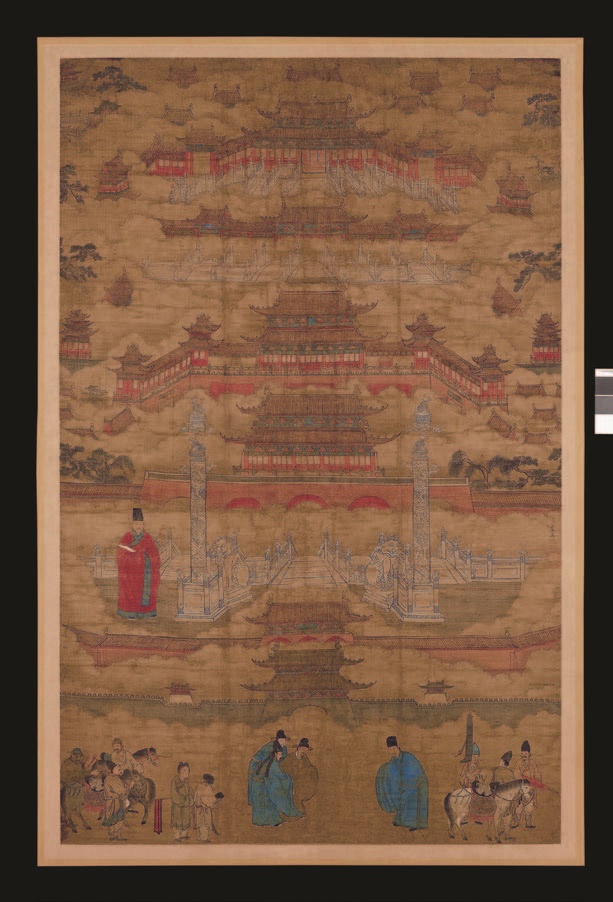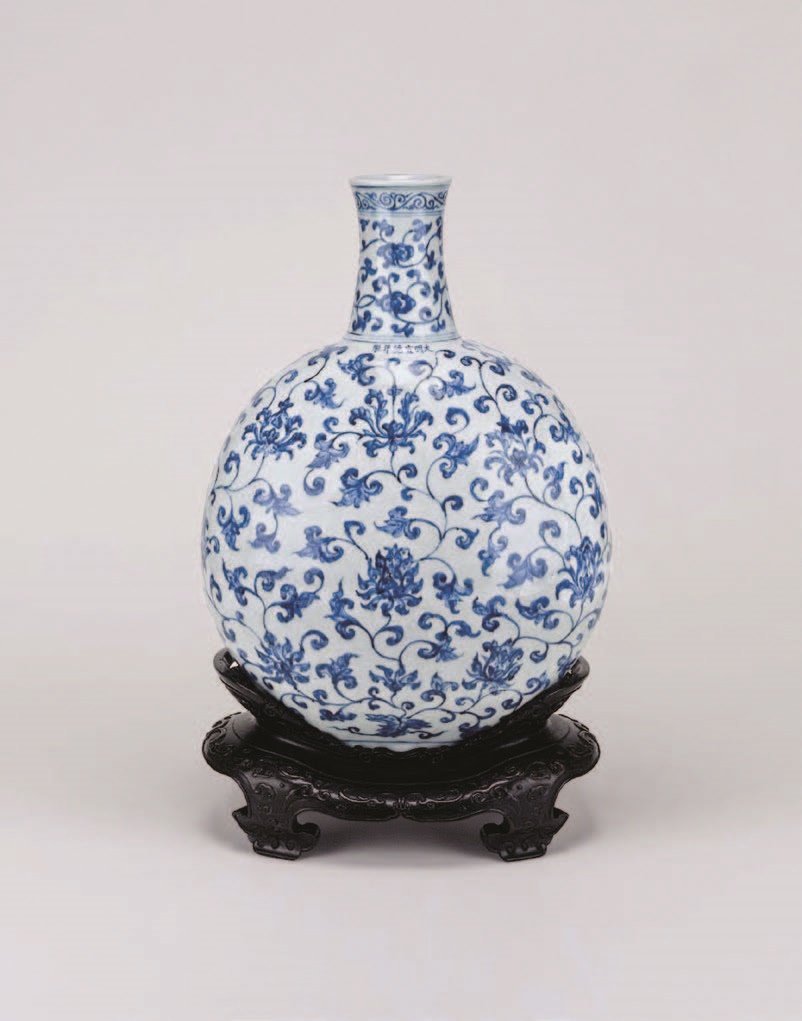 In Michelangelo and the Reinvention ef the Human Body, James Hall describes an event noted in Giorgio Vasari's Lives ef the Most Eminent Painters, SculjJtors, and Architects, from January 1494. It was a rare occasion when it snowed heavily in Florence and the young ruler of the city, Piero de' Medici, commissioned Michelangelo, at the age of just nineteen, to produce a beautiful statue of a snowman in his courtyard. We have no idea what this would have looked like. The question has been posed by Hall and Timothy Brook: if Michelangelo was alive today, would he be carving ice sculptures for celebrity parties? We work best with what we can show; we can only show what we have; and we regret the absence of that we cannot show. Just like Michel­angelo's lost sculpture of a snowman, many goods made in China 600 years ago no longer survive. We should never forget that Jingdezhen, porcelain capital of the world and famous for its global export of blue and white porcelain, was once celebrated for its production of rattan hats. Al­though we know the porcelain from kiln site to ocean floor, we have no real idea what these hats looked like. Perhaps they were similar to this open weave gauze hat (3) in the tomb of Zhu Tan (1370-1389), tenth son of the Hongwu emperor (reigned 1368-1398), or this illustration (4) in the Jiajing (1522-1566) edition of the Yongle dadian (7.K􀀂::k#t!-), or "Great Canon of the Yongle reign".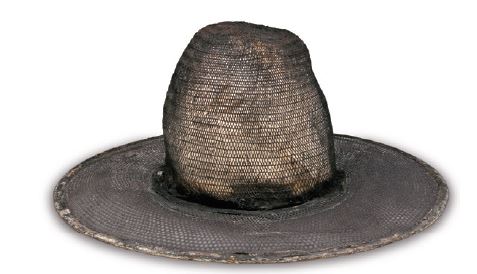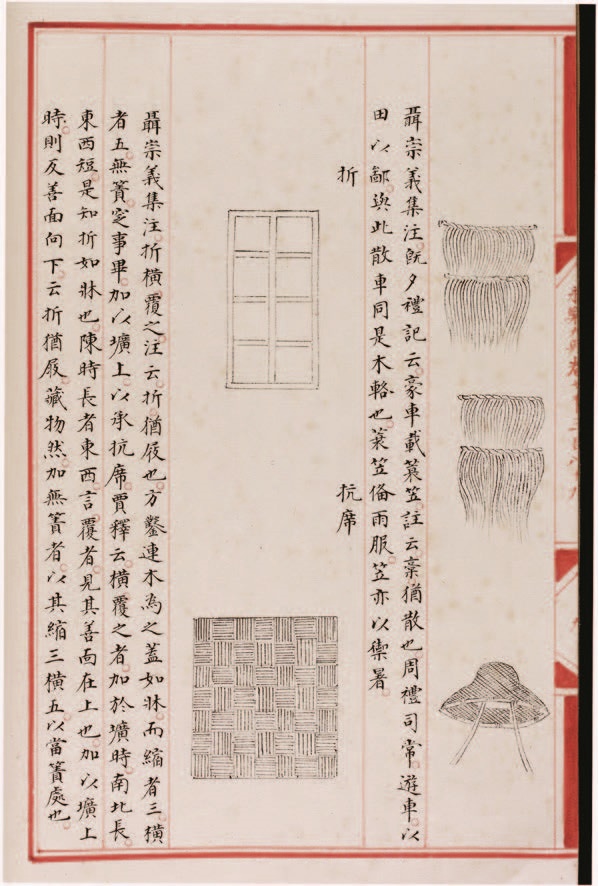 Equally, we should bear in mind that Longquan, another early Ming kiln area producing imperial orders for court (for domestic use as well as for destinations beyond China), was actually better known at the time for its manufacture of swords and now for the farming of mushrooms. \/1/e have few swords and no mushrooms from the early Ming, so it is up to the pots to bear the weight of this history to our ever-growing audiences. Similarly, there is virtually nothing left of the early Ming Forbidden City, but we have wonder­ful evidence of its furnishings, including purple pots from Juntai in Henan, which was perhaps the third official kiln site of the early Ming period.
Chinese porcelain has been part of European culture for more than 500 years. This is shown by a bowl (5), which was purchased by Philip the Elder, Count of Katzenelnbo­gen, during his pilgrimage to the Holy Land from July 14th, 1433 to May 3rd, 1434·. He collected it on a visit to Akka in Palestine and it was mounted in a Rhenish workshop at some point between 1435 and 1453. As Stacey Pierson has suggested in her wonderful book, From Object to Concept: Global Consumption and the Tianiformation ef Ming Porcelain, perhaps an over-familiarity with ceramics has bred contempt. After all, they are often associated with compulsive collectors and excessive decoration. For me, however, there is a paradox about porcelain, that some­thing so fragile should also be so robust and enduring.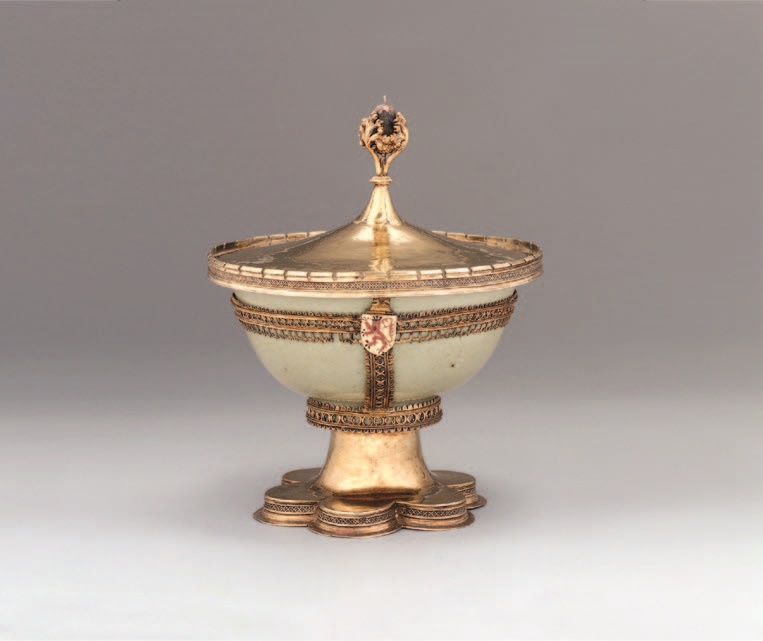 Sometimes even the absence of ceramics can be used to examine episodes in China's past. For example, white por­celain wares were made at Delma in the 14th century and again in the late 15th century, but none were made there in between. The absence of Dehua ceramics in the early 15th cenlury may reflect court dominance over production and trade at that time, such that production was focused elsewhere at imperially supervised kilns in Jingdezhen, Longquan and Juntai. In the 14th century and late 15th century, trade was less strictly regulated by the court and independent enterprise flourished.
Furthermore, it was sometimes the case that the absence of production in one area provided another area with an opportunity to increase production. Vietnamese potters cer­tainly took full advantage of the political situation in China in the period 14-30 to 1480, once the Ming armies had withdrawn from Vietnam, and set up in fierce competition to China's export trade. Vietnamese cerarmcs were ex­ported not just to Southeast Asia, but to the Middle East and even as far as Africa. Vietnamese blue and white reached their finest point of production in the mid-15th century. Contrary to what most people believe, Yongle (reigned 1403-1424) and Xuande (reigned 1426-1435), not Yuan (1271-1368), pots clearly inspired production in Viet­nam. .Manufacturing methods and materials in Vietnam were quite different to those in China, perhaps indicating that the production of Vietnamese ceramics was inspired by Chinese imports rather than by any direct knowledge of the manufacturing centres in China. Some of the Vietnam­ese imitations of Chinese Yongle and Xuande ceramics were very close to the originals, such as these examples in the British Museum and the Metropolitan Museum of Art in New York (6, 7). This process of Vietnamese potters rep­licating Chinese ceramics applied as much to white wares as to blue and white wares. Chalky white shards of stone­ware bowls with moulded designs of confronting dragons and high foot rings, which were made in the 15th century, were discovered in 1996 at Thanh Hoa province in Viet­nam. They have the same form and decoration as white porcelains made in the Yongle period at Jingdezhen in China.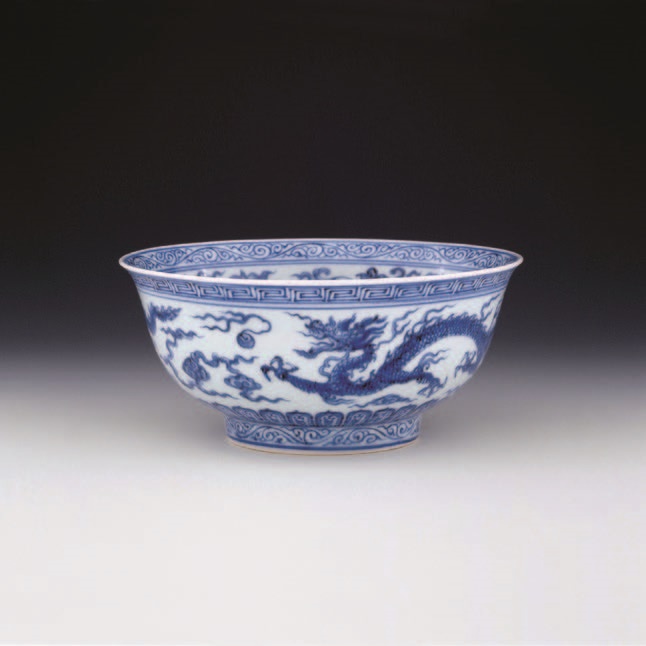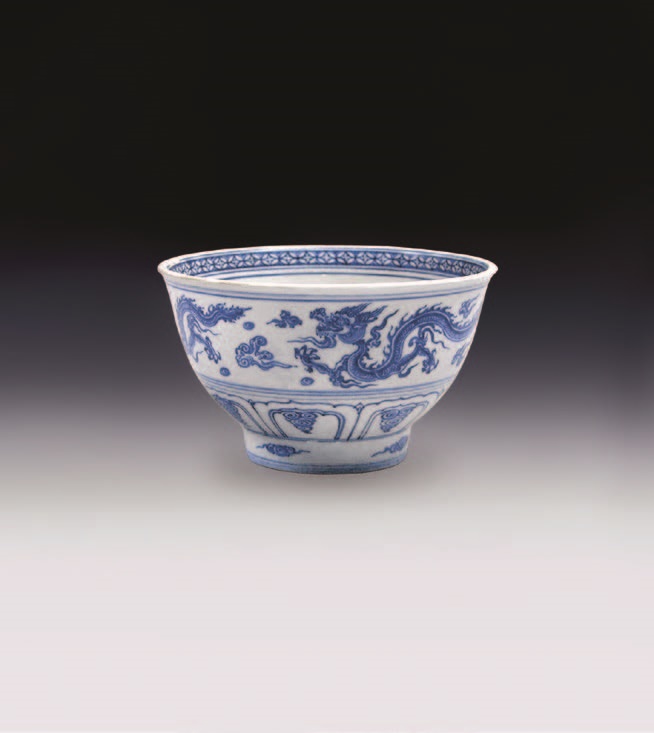 So we must work with what we have and make deduc­tions about what we do not have. As a result of all the ar­chaeological work at kiln and marine sites across China and beyond, we know a lot about the physical production of pots, including their dating. However, we know far less about what they were used for and the contexts in which they were used. This exemplifies the truth that ceramics alone cannot tell the whole story of China's past, no more than any other material could if examined in isolation. So, examining paintings-handscrolls, hanging scrolls, album leaves, fans and wall paintings-is an extraordinarily rich source of information about life. As well as being vessels for eating, drinking, decorating and ritual, porcelain was even important in entertainment. That is demonstrated by the painting of acrobats holding a porcelain vase, which is from the Water and Land Ritual set of paintings made for the Baoning Temple in Shanxi. In 2011, I saw an act in Shanghai where a strong man supported a woman on his shoulders and a boy perched on her shoulders with a vase on his head, only for the human pyramid to tumble and the strongman to catch the fragile vase. Perhaps a similar act was performed by the figures in this painting nearly 600 years earlier.
Beautiful objects are intrinsically worthy of attention. The wine decanters and bottles depicted (8) are painted with the most extraordinary skill. The technology used to produce them was unachievable before the Yongle period. Each branch that the birds are perched on, and each of the birds' feathers have a different texture. The porcelain deco­rators were able to manipulate cobalt in a fashion hitherto unimaginable. Pale blue washes were used for the under­feathers, the porcelain was left unpainted for the white breast feathers and cobalt was allowed to precipitate through the glaze to create the layered feathers on the birds' backs. Such designs followed the format of contem­porary early Ming album leaf or fan paintings, which in turn echoed the bird paintings fashionable in the earlier Song dynasty (960-1279).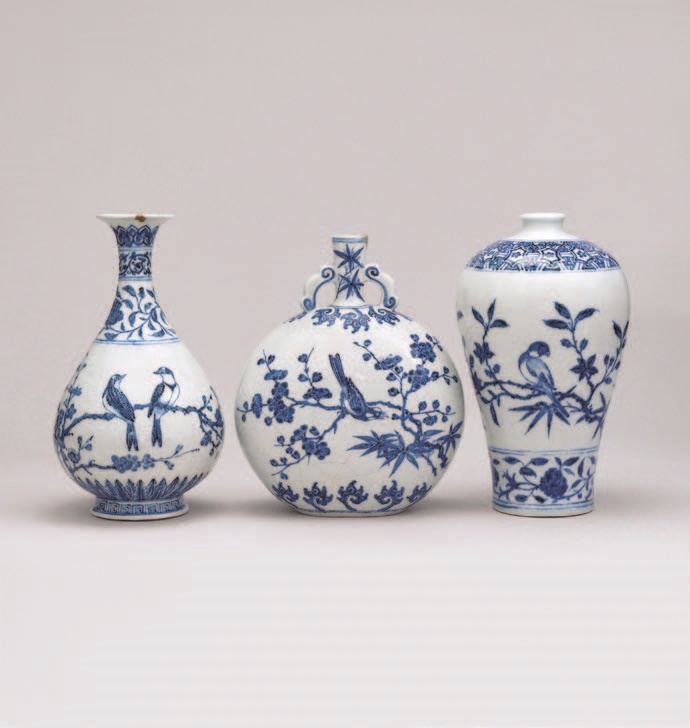 The Yongle and Xuande courts also commissioned pots in fashionable Middle Eastern forms, perhaps as a result of the court-sponsored voyages to the Middle East or in re­sponse to objects abandoned in China by the Mongol court. The "Aladdin's lamp" illustrated (9) is clearly following a form that was alien to China before the early Ming period, and was derived from Middle Eastern metalwork.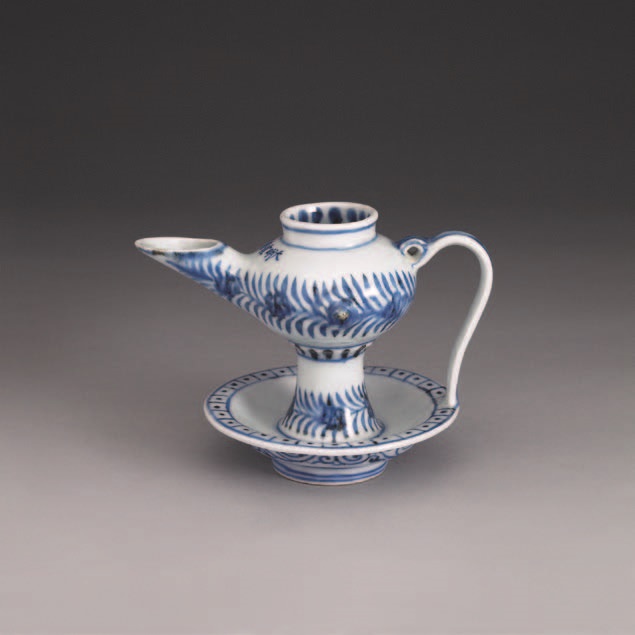 Our current research project has fed into a major Ming exhibition at the British Museum. From September, we aim to introduce new ideas about Chinese court culture to as wide an audience as possible. We plan to show how, be-tween 1400 and 1450, China in effect became a global su­perpower, ruled by one family that established Beijing as the country's capital, and led to the first Chinese diaspora communities being established. The staggering wealth of the courts will be exhibited, with some of the most beauti­ful porcelain, gold, jewellery, furniture, paintings, sculp­tures and textiles ever made in China on display. Many of these objects were undiscovered before 2001-2002, and have never been shown within the context of China's mul­tiple courts and their interactions with other countries, from Japan to Somalia. Perhaps this special issue of Arts of Asia will itself act as a metaphorical pebble tumbling into the pool, spreading interest in the exhibition from London to Ladakh, or further afield.
The contributions that follow connect to the themes of the exhibition: courts (Xiaoneng Yang's review of archaeo­logical finds of the early Ming and Jiang Qun's article on Prince Huang of Lu); the arts of peace (David Helliwell's discussion of the Yongle dadian); beliefs (Roderick Whitfield's exploration of the Xiaoling and the Linggusi in the 1407 scroll and Pengliang Lu's examination of Xuande incense burners); and trade and diplomacy (Malcolm McNeil's in­vestigation into a Timurid drawing of two Chinese monks). A fascinating look at the work undertaken to prepare paint­ings for the exhibition has been written by Yu-ping Luk and Jin Xian Qju.
The public programme will continue throughout the three months of the show, including musicians from the Zhihua Temple in Beijing, who will perform for one night at Asia House in London and one night at the British Mu­seum. These men represent the 27th generation of artists to play temple music, first performed in the early 15th century (10). Similar instruments can be seen being played in a manuscript in the British Library, the Yuslzujing, included in the exhibition.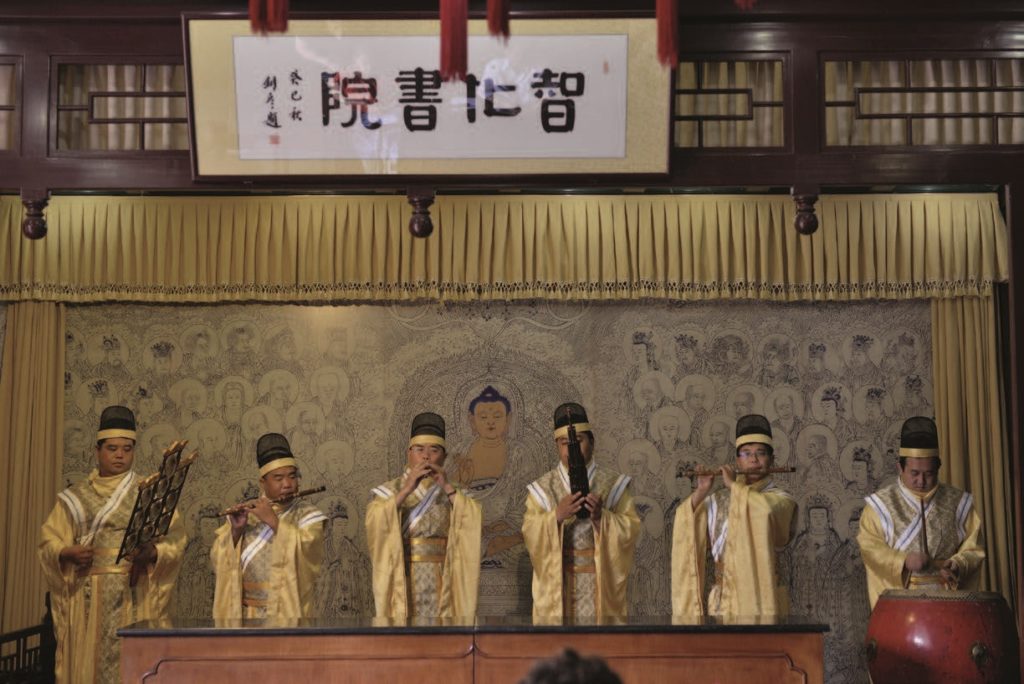 Visiting China again to complete formal negotiations with the ten Chinese museums (11-20) that are lending to the exhibition, I am reminded of the enormous generosity of all the lenders as well as the great developments in mu­seum construction in China in recent years. Many of these institutions are lending these exhibits for the first time, and the British Museum is a perfect space for these collections to come together for this unique exhibition. The light ex­posure restrictions on many of the paintings mean this show is highly unlikely to be recreated at another venue. We hope the exhibition and the special issue of Arts ef Asia act as a catalyst for further research into early Ming China and its relationships with the wider world.