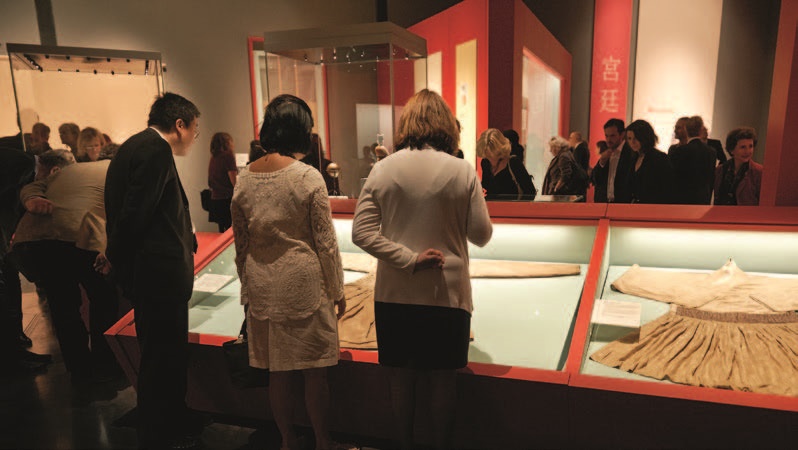 FOR THIS November–December 2014 issue, Arts of Asia has commissioned eight informative and scholarly articles to coincide with the British Museum's new exhibition, "Ming: 50 years that changed China", curated jointly by Craig Clunas, Professor of the History of Art, University of Oxford, and Jessica Harrison-Hall, Curator of Chinese Ceramics, British Museum, London. Five years in the making, the show exhibits some 280 objects: approximately a third from museums in the UK, a third from ten separate museums in China and the remainder from museums in France, Germany, South Korea and the USA, as well as individual collections. The landmark exhibition runs until January 5th, 2015.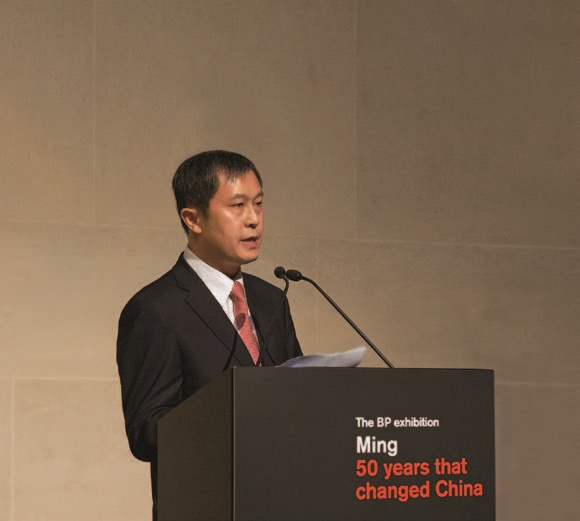 My contributors and I sincerely hope that our readers will gain a greater appreciation of the Ming dynasty (1368–1644) from these articles or, hopefully, by visiting the exhibition. During the fifty years covered by the exhibition—from 1400–1450—China was the largest and one of the most prosperous nations in the world, yet was ruled by a single family overseeing a vast administrative network. Throughout this relatively peaceful period, remarkable achievements took place in the field of the arts, as can be seen by the range of paintings, ceramics and archaeological finds illustrated in this issue. It was certainly a Golden Age in China's history, when great sea voyages were undertaken by Admiral Zheng He for the purposes of trade and diplomacy. Expeditions reached as far as the Middle East and the African coast, bringing back knowledge of, and objects from, lands located far away.
Other important historical events included the building of the Forbidden City, moving the capital from Nanjing to Beijing, and the compilation of the Yongle dadian, the world's first comprehensive encyclopaedia (worked on by over two thousand scholars). Unprecedented advances were achieved in the creation of outstanding bronzes, textiles, gold, jewellery, furniture and jade. Celebrating the superb pieces in this exhibition, we have designed an eye-catching cover showcasing objects that represent the military strength of the early Ming—a rare bronze figure of the Daoist deity Zhenwu, the Perfected Warrior, and an exquisitely crafted sword from the Yongle period. Many of the pieces on display at the Ming show have only very recently been discovered and have never been seen outside China. Jessica Harrison-Hall observed, however, that, "It's not an exhibition of treasures, but a slice of Chinese history, roughly from 1400 to 1450. Through beautiful gold antiques, textiles, paintings, weapons and so on, the exhibition reveals that China was truly multicultural as early as the beginning of the 15th century and that the courts were at the heart of that engagement."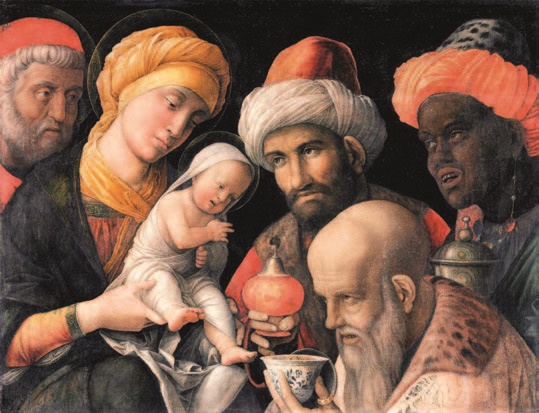 The British Museum's Ming exhibition officially opened on September 18th, 2014 with a speech delivered by Mr Zhou Ming, Deputy Director of Art Exhibitions China. Distinguished guests, including Carl-Henric Svanberg, Chairman of BP (the sponsor) and Dr James C.S. Lin, Assistant Keeper of Applied Arts at the Fitzwilliam Museum, University of Cambridge, had the first opportunity to view the spectacular objects on display. Located at the end of the exhibition is an important painting by Italian artist Andrea Mantegna (1431–1506), depicting the nativity scene of three wise men paying homage to baby Jesus. One of the men is seen presenting a blue and white Ming porcelain bowl filled with gold. This is one of the earliest known representations of Chinese blue and white porcelain in Europe. The bowl has a delicate floral motif similar to those made in the imperial workshops at Jingdezhen during the reign of Emperor Yongle. An almost identical bowl is purposefully displayed alongside the painting.
I want to take this opportunity to thank Jessica Harrison-Hall and Yu-ping Luk, Project Curator of the Ming exhibition, for their collaboration with Arts of Asia. They provided invaluable assistance in coordinating the articles for this special issue. Also, I would like to wish Jan Stuart all the best for the future—she has decided to move back to America after eight years of devoted work as Keeper of the Department of Asia. She is returning to her beloved Freer Gallery and Arthur M. Sackler Gallery to concentrate on China and resume her curatorial work. During her time at the British Museum she created and led many projects: opening the Percival David Gallery; a new gallery for Chinese paintings, with the famous Admonitions scroll in a state-of-the-art showcase at its centre; and the upgrade of the Korea Foundation Gallery that will open this December. The British Museum's stimulating Ming show will be enjoyed by hundreds of thousands of visitors which will doubtless give Jan Stuart and her colleagues enormous satisfaction.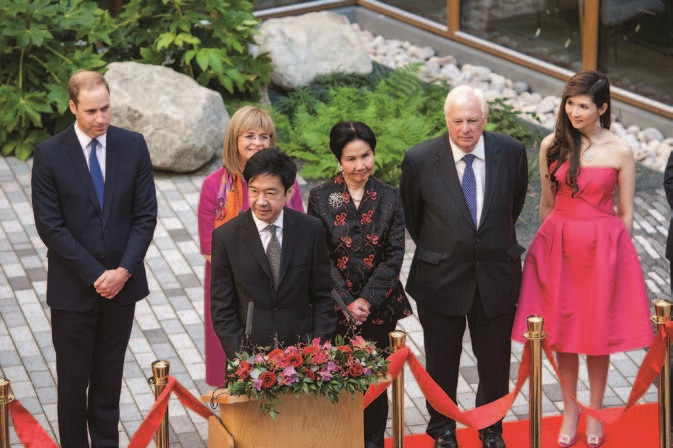 Hong Kong businessman and philanthropist Mr Dickson Poon CBE, SBS, in 2010 generously donated £10 million (US$16.1 million) towards the construction of the new Dickson Poon University of Oxford China Centre Building at St Hugh's College. His Royal Highness Prince William, the Duke of Cambridge, officially opened the centre on September 8th. The Duchess of Cambridge had been due to accompany her husband, but on the opening day it was revealed that she is pregnant with her second child and thus unable to attend the event due to acute morning sickness. In the photograph above, Mr Poon, at the lectern, is joined by the Duke of Cambridge; The Rt Hon Dame Elish Angiolini, DBE, QC, Principal of St Hugh's College, University of Oxford; Mrs Sheila Poon, mother of Mr Poon; The Rt Hon Lord Pattern of Barnes, CH, Chancellor of the University of Oxford; and Mrs Pearl Pool, wife of Mr Poon. "Oxford already has a proud history in the study of China, and I was delighted to make this gift to help advance knowledge, collaboration and understanding in all aspects of Chinese culture", Mr Poon said. The five storey building, with a total area of nearly 5,500 square metres, overlooks a central courtyard and garden with bamboo plants. Its spacious library, providing a permanent home for 60,000 volumes and a large part of the Bodleian Library's Chinese collection, is an exciting resource for students, researchers, academics and China specialists. The centre also has a 100-seat lecture theatre, seminar facilities and a language laboratory.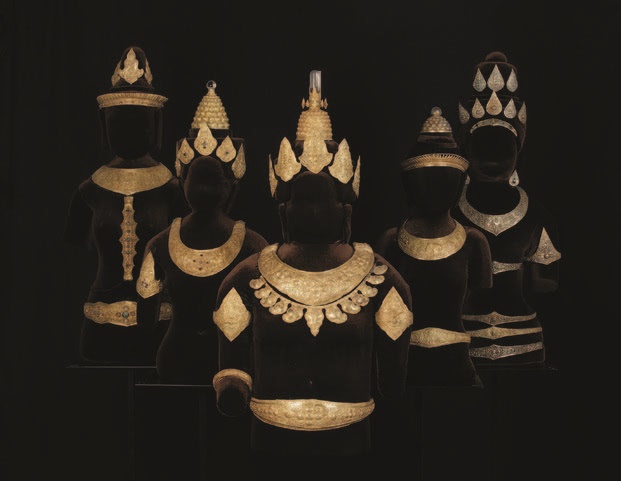 For more than 1000 years, the mysterious world of the Javanese kingdom has been largely hidden from outsiders. However, from October 1st, 2014 until April 6th, 2015, the Wereldmuseum in Rotterdam, the Netherlands, will present "Gold of the Gods" featuring an extensive collection of Javanese gold from the 7th to the 11th centuries. Dr Edward de Bock, the curator of the exhibition, feels that the beauty of this wonderful, sacred, collection is almost beyond comprehension. For special occasions, kings and queens adorned themselves with treasures originally designed for the gods. By wearing sacred ornamentation, the kings honoured their gods and took on divine qualities. These treasures were produced by the most skilful goldsmiths, who were also believed to have spiritual powers. The sagas and legends portrayed in the treasures bear witness to the active role that the gods played in society. Some of the highlights in the exhibition include five stunning sets of sacred royal regalia, several great kala pieces, tiaras, armbands, necklaces and ascetic plaques likely dating to the 11th century, possibly for the investiture of King Erlangga and his Javanese wife.
Van Ham Fine Art Auctioneers in Cologne, Germany recently celebrated the opening of a new department, as well as new business premises on Hitzelerstrasse. In cooperation with Kunsthandel Klefisch, the auction house's repertoire will expand to include Asian art. As long-time collaborators with Van Ham, Kunsthandel Klefisch will move from their premises at Ubierring to join Van Ham in its new space. "Our relocation to a new and larger space provides an outstanding opportunity to expand our general programme together with Kunsthadel Klefisch to include art from across Asia. I see great potential in this area", said Markus Eisenbeis, Executive General Partner of Van Ham.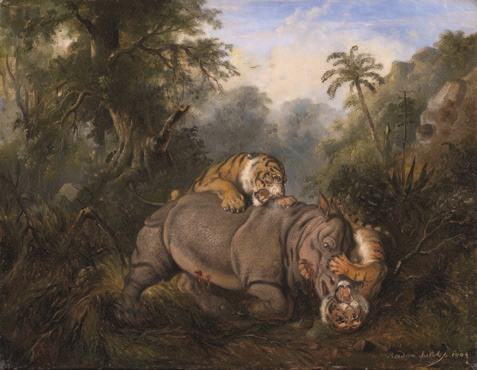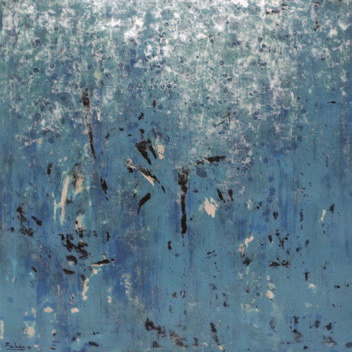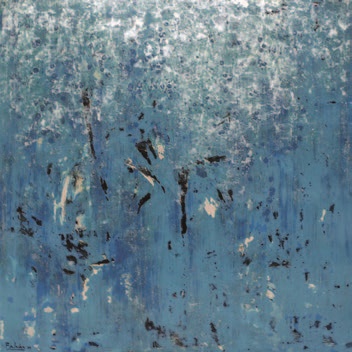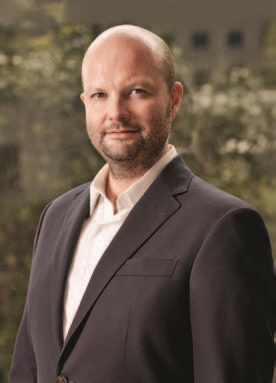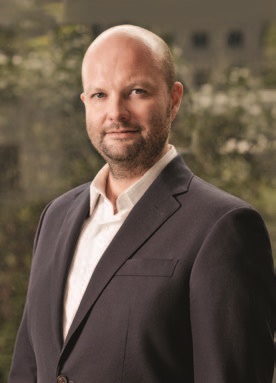 Holding exactly 100 auctions over forty years, Trudel Klefisch is a well known expert in Asian art. In addition to Mrs Klefisch, expert Walter Bruno Brix, also from Kunsthandel Klefisch, and Ms Hua Yan, a native Chinese speaker, will strengthen Van Ham's team. The first sale of art from China, India, Japan, Korea, Nepal, Tibet and Southeast Asia will take place on December 4th, 2014. Furthermore, collectors of Indonesian works of art will be interested to know that a wonderful oil painting by Raden Saleh Ben Jaggia (1818–1880) of a battle between a Javanese rhinoceros and two tigers is included in Van Ham's "Fine Art" sale on November 14th. This dramatic picture, produced in Dresden in 1840, has never previously been presented in any exhibition, and therefore comes fresh to auction.
I would like to congratulate Asian Art de Vivre on the opening of its new gallery in Hong Kong. On September 19th, I enjoyed the private viewing of Vietnamese contemporary abstract paintings by Pham An Hai (born 1967). This talented artist comes from a family involved in the arts—his great-grandfather was a noted poet and his grandfather was a renowned architect in Hanoi—and has a Masters of Fine Arts from the Hanoi Fine Arts Institute. His critically acclaimed works have been exhibited in Thailand, Japan and America and are collected by museums in Vietnam and Malaysia. Equally comfortable working with oil on canvas or lacquer on wood, Pham An Hai's creations express his interesting and often vibrant observations of nature.
Turning to auction house news in Hong Kong, Magnus Renfrew, formerly Director of Asia and Member of the Executive Committee of Art Basel, joined Bonhams in September as Deputy Chairman, Asia, where he will be responsible for defining the company's strategy in Asia relating to the Fine Arts and will oversee the established departments of Classical, Modern and Contemporary Art in the region. Magnus Renfrew will sit on the board of Bonhams Asia and report directly to Malcolm Barber, Co-Chairman of Bonhams Group.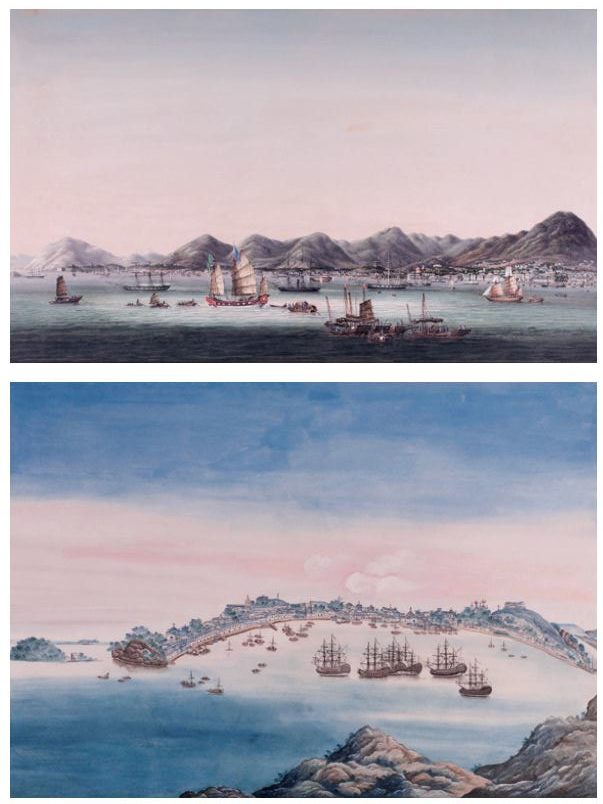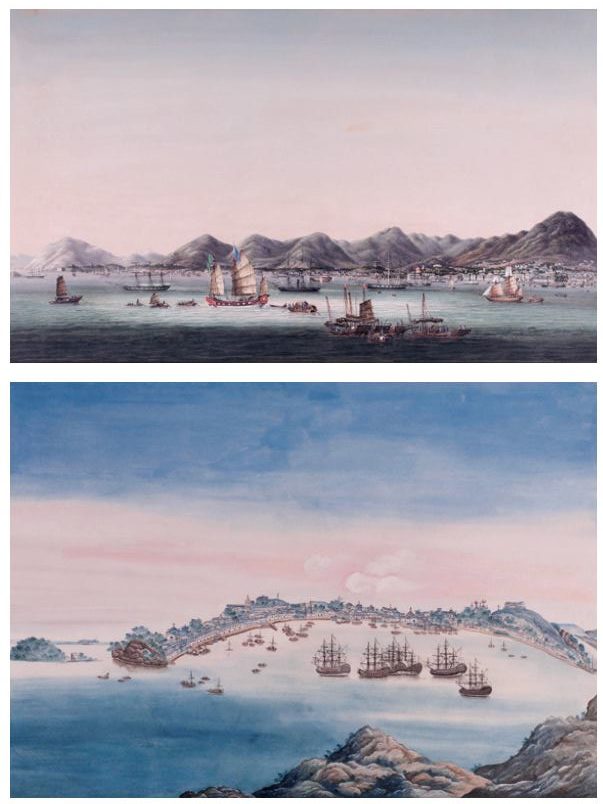 Wrapping up this Editorial, I am delighted to announce that Martyn Gregory, the leading specialist in paintings related to the China Trade, will be exhibiting historical pictures by Chinese and Western artists at The Rotunda, Exchange Square in Central, Hong Kong from November 20th to 29th, 2014. This is the 36th consecutive year that Martyn is exhibiting in Hong Kong, and China Trade expert, Dr Patrick Conner, has written a special introductory chapter in the exhibition catalogue titled "The Rise of Hong Kong" to accompany a group of historical works depicting the town of Victoria and the Island. This section is a small contribution to mark the 125th anniversary of Hongkong Land. As a devotee of this school of art, I am as usual greatly looking forward to seeing this show.

---
Please click here to view the contents of this issue.