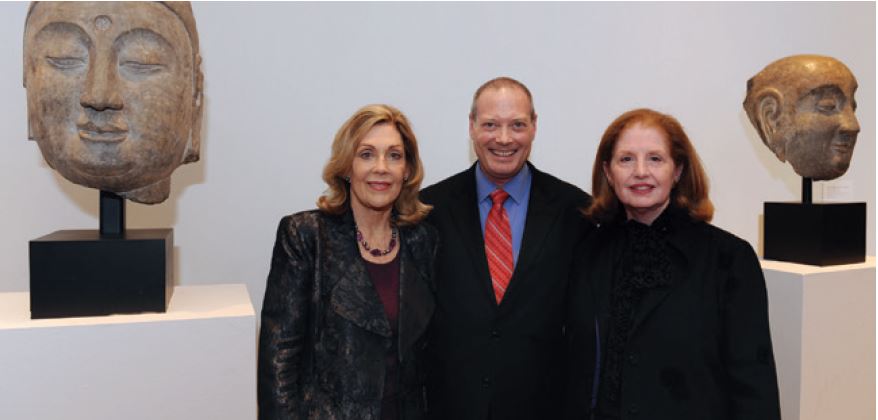 THIS YEAR marks the 45th anniversary of Arts of Asia, which is an immense achievement, especially given the general decline of print publications worldwide. I would, therefore, like to dedicate this January–February 2015 issue to my parents, the magazine's founders, as a tribute to their vision and enormous determination. This publication remains at the forefront of the Asian art and antiques world, and we are committed to providing readers with a diverse range of stimulating articles written by museum curators, academics and specialist authors.
We first worked with Amy G. Poster on our November–December 1996 issue featuring the Asian art collections at the Brooklyn Museum. For this 45th anniversary edition, Amy and Kaijun Chen have contributed two fascinating articles on the exhibition "China Then and Now", which they co-curated for the Nassau County Museum of Art. The show celebrates exemplary works of Chinese art collected by pioneering Long Island-based aesthetes from the early 20th century to the present. The exhibition presents select masterpieces from three vantage points: first-millennium AD stone sculpture collected by longtime Manhasset resident Dr Arthur M. Sackler, gifted to the Avery Architectural and Fine Arts Library, Columbia University; the Ming and Qing dynasty blue and white porcelains of Childs Frick, whose former residence—the Georgian-style Clayton House in Roslyn Harbor—is now the Nassau County Museum of Art; and recent paintings by the renowned contemporary artist Liu Dan, bringing the exhibition up to the present.
The lively and happy opening reception on November 21st, 2014 was attended by lenders to the exhibitions, museum donors and VIP guests (photos by Tab Hauser). The exhibition runs until March 8th, 2015, and I hope our readers will have the opportunity to visit the Nassau County Museum of Art's first exhibition devoted to Asian art.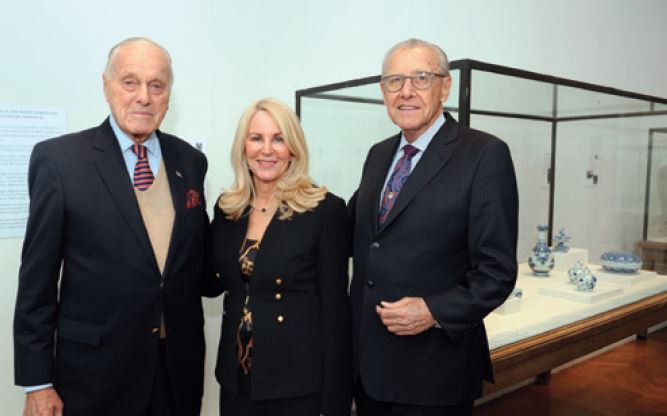 Asian Art in London is one of my favourite events on the international art calendar, and I have attended almost every year since its inception. In November 2014, I visited more than sixty functions at leading Asian art dealers, major auction houses and museums. I especially enjoyed the following lectures: "People of the Ming" by Jessica Harrison-Hall, organised by Bonhams and the Oriental Ceramic Society; "Bencharong: Royal Porcelain from Siam" by Arts of Asia Contributing Editor Paul Bromberg, presented at Michael Backman's gallery at 20 Hanover Street; and "From Benares to Boston: Ananda Coomaraswamy as Collector and Curator" by Dr Pratapaditya Pal, at SOAS, University of London. I was delighted to join Dr Pal at the Director's Office for an informal celebratory drink with esteemed guests before the official programme began. A pre-eminent scholar on the arts of India, the Himalayas and Southeast Asia, Dr Pal has many admirers in the academic world, but even I was surprised that some 300 people attended his informative and lively lecture.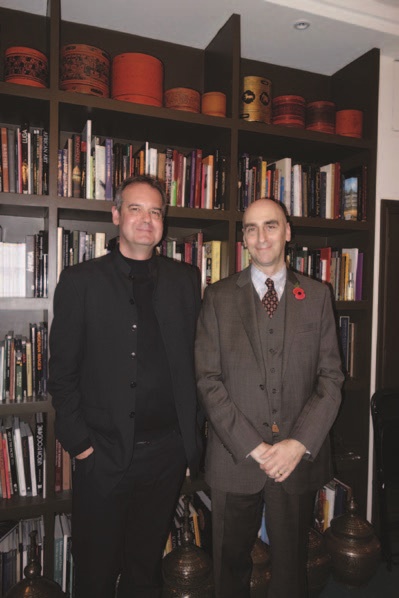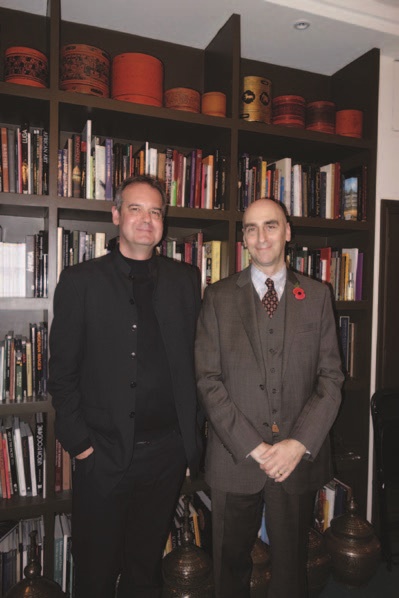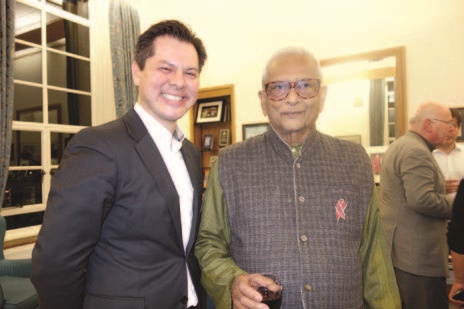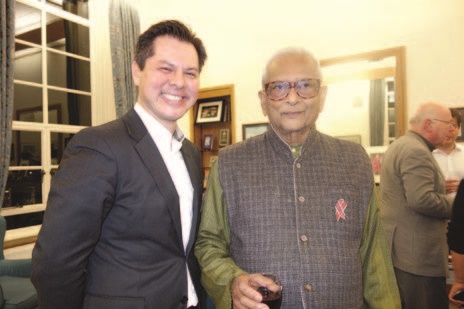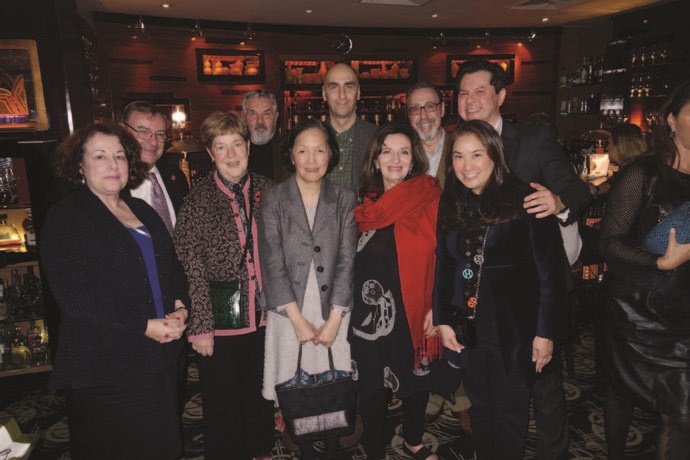 On November 2nd, Arts of Asia held a memorable dinner for our Contributing Editors at the wonderful China Tang restaurant at The Dorchester Hotel. We are fortunate in having an impressive group of Contributing Editors (their names are listed on our Contents page) and I am deeply grateful that Dr Denise Patry Leidy from the Metropolitan Museum of Art in New York and Paul Bromberg from Bangkok were also able to attend what turned out to be a forthright and enjoyable discussion about the current state of the Asian art market, future articles and possible improvements to our beloved magazine. However, we greatly missed our dear friend, Bradley James Gardner, who very sadly and suddenly passed away last March at the tender age of 31. We send our sincere condolences to his family and loved ones. Brad's articles on Chinese art will continue to inspire our readers. As a tribute, I am especially pleased to publish his final article, "Yu Youren: Scholar of Calligraphy", on pages 98–107 of this issue.
Since our January–February 2014 edition featuring the articles "Early Photography of Hong Kong" by Jonathan Wattis and "Through the Lens of John Thomson (1837–1921): A Pioneering Scottish Photographer Working in China" by Betty Yao, the demand for historical Asian photographs has grown significantly. "China in Print 2014", Asia's leading international fair and exhibition for rare books, manuscripts, photographs and ephemera, took place at the Hong Kong Maritime Museum from November 21st to 23rd. Galleries presenting special exhibitions included Bernard Quaritch Ltd, Jenny Allsworth, Hordern House and Wattis Fine Art. The fair was a success, and participants and visitors look forward to returning next year to the same excellent venue.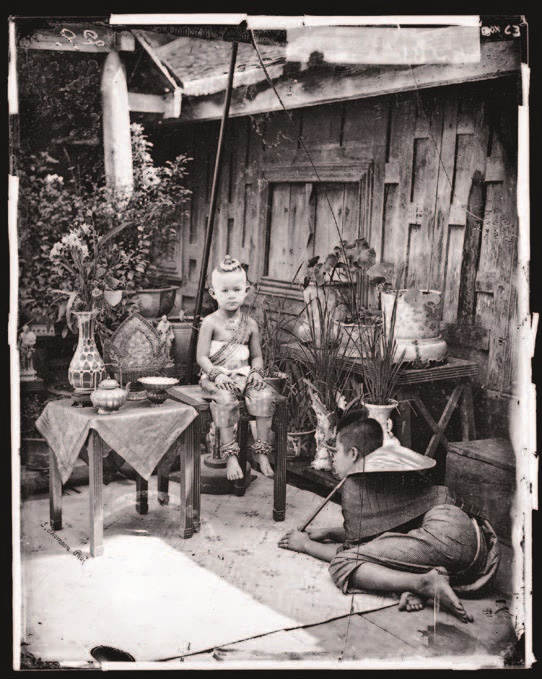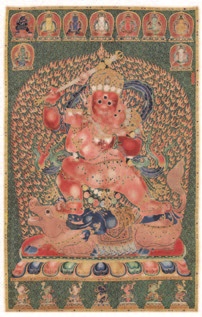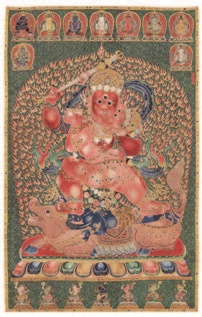 Betty Yao would like Arts of Asia readers to know that from January 10th to February 28th, 2015, the National Gallery of Bangkok will showcase the first exhibition in Thailand devoted to the images of John Thomson. "Siam: Through the Lens of John Thomson, including Angkor and Coastal China, 1865–1866" is timed to celebrate the 150th anniversary of Thomson's arrival in Bangkok and will be opened by HRH Princess Maha Chakri Sirindhorn. The photographs come from the world renowned Wellcome Collection in London. Narisa Chakrabongse, exhibition co-organiser and Publisher of River Books, is delighted to share her passion for these admirable photographs, declaring: "John Thomson's strong images demonstrate a rare insight into Thailand's beauty and energy from that era".
The BRAFA Art Fair will once again provide an extremely attractive range of art and antiques from around the world at its Tour & Taxis site, Brussels, from Januar y 24th to February 1st, 2015. There will be 126 stands—specialist Asian art exhibitors include Galerie Lamy, Aktis Gallery, Jacques Barrère, Galerie Bertrand de Lavergne and Galerie Tanakaya. This year is the fair's 60th anniversary and features a special exhibit, conceived by the King Baudouin Foundation as a tribute to collectors, of works drawn exclusively from private Belgian collections.
As one of the three leading international art auction centres, Hong Kong plays a pivotal role in the market. Mr Ando Shokei, Founder of Tokyo Chuo Auction, was delighted that his inaugural Hong Kong auctions held at the Four Seasons Hotel on November 26th, 2014 achieved HK$162.51 million and were 93% sold. Typical of his well-known generosity, Mr Shokei arranged a Japanese tea ceremony performance during the grand opening for the enjoyment of the auction guests.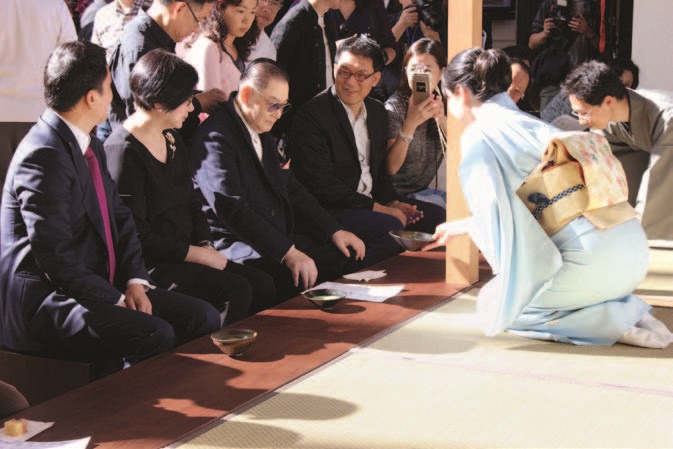 At Christie's Hong Kong on November 26th, a world auction record for Chinese works of art was established when an exceptionally large imperial embroidered silk thangka depicting Raktayamuri coupling Vajraveltali as a central motif, against a flaming nimbus background, was purchased by collector and Long Museum founder Liu Yiqian for HK$348.44 million (estimate HK$80 million). The elaborate tapestry was previously sold to an American private collector for HK$30.87 million by Christie's on April 29th, 2002 (see my Saleroom News report in the July–August 2002 issue, pages 108–112); this example plus another were illustrated in Julie Segraves' article, "The Judy and Michael Steinhardt Collection of Chinese Textiles", November–December 1999 issue, pages 68–79. It is believed that such large-scale thangkas were special commissions by Emperor Yongle as gifts to Tibetan Buddhist leaders. There are also two examples in the Jokhang temple in Tibet, so only four such complete embroidered banners with Yongle inscriptions are known.
Mr Liu said by telephone, "I am proud to bring back to China this significant and historic 15th century thangka, which will be preserved in the Long Museum for years to come". For more information about Mr Liu, readers can refer to an exclusive interview in our March–April 2010 issue, pages 150–153, as well as Daisy Cheng's article, "Quest for Longevity: The Long Museum in Shanghai", published in the September–October 2014 issue, pages 117–122.
The November auction results in Hong Kong were a fitting end to an impressive year of exceptional objects attaining robust prices on the international art market. I look forward to a productive and exciting year during our 45th anniversary—we are preparing wonderful issues that will intrigue our readers—and sincerely thank our friends, authors and advertisers for their invaluable contributions to the magazine. We wish our readers good health and happiness throughout the New Year.

---
Please click here to view the contents of this issue.