IT IS A GREAT privilege to present in this issue four articles relating to the "Buddhist Art of Myanmar" exhibition being held at Asia Society (725 Park Avenue, New York) from February 10th to May 10th, 2015. This important exhibition, comprising approximately seventy pieces from collections in Myanmar and the United States, is co-curated by Arts of Asia contributors, Sylvia Fraser-Lu and Donald M. Stadtner, with Dr Adriana Proser, John H. Foster Senior Curator of Traditional Asian Art, Asia Society. Many of the objects are genuine treasures that have never previously been displayed outside of Myanmar.
This issue also includes an article, "Longquan: A Selection from the Metropolitan Museum of Art", by our Contributing Editor Dr Denise Patry Leidy, curator in the department of Asian art at the Metropolitan Museum of Art, New York. I am delighted to publish her article on the milestone occasion of the department's 100th anniversary. In addition, Dr Stephen Little, Curator and Head of the Chinese and Korean Art Department at the Los Angeles County Museum of Art, has graciously contributed an article on the many notable and beautiful "Japanese Paintings in the Jacqueline Avant Collection". Lastly, Dr Christian Boehm, another regular contributor, has written an excellent article showcasing early Buddhist sculptures in the Kyoto National Museum, Japan. I sincerely hope that these exclusive articles will be of interest to our readers.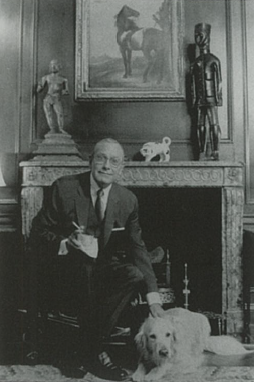 Asia Week New York, being held from March 13th to 21st, 2015, attracts curators, art historians, collectors and aficionados, and offers many exciting events; of particular note is Christie's sale of "The Collection of Robert Hatfield Ellsworth", the renowned American connoisseur-dealer of Asian art who sadly passed away in August 2014. Over the years, I had the pleasure of meeting Mr Ellsworth regularly at art fairs, and visiting his gorgeous New York apartment where he displayed exceptional examples of Chinese, Himalayan, Indian and Southeast Asian works of art. He made significant contributions to the study and appreciation of Asian art, and once remarked, "This is the best business in the world for me. You never get bored, you never have to retire…Life is always interesting." (See "Robert Hatfield Ellsworth: Dealing as an Art Form" by Dr Hugo Weihe, Arts of Asia, Vol. 42, no. 3, May–June 2012 issue, pp. 140–145.) Carol Conover, Chairman of Asia Week New York, has proudly announced that more than forty international galleries are participating in the 2015 edition. I am looking forward to returning to Manhattan this year, and have listed below many of the special events that I plan on attending.
Towards the end of last year, I witnessed an increasingly strong interest in classical Indian paintings, often referred to as "Indian miniatures" because of their small scale and fine, jewel-like quality. During Asia Week, Carlton Rochell Asian Art (121 East 71st Street) will be offering for sale Indian, Himalayan and Southeast Asian art, featuring a collection of classical Indian paintings with examples from some of the most desirable albums of Rajasthani and Pahari painting.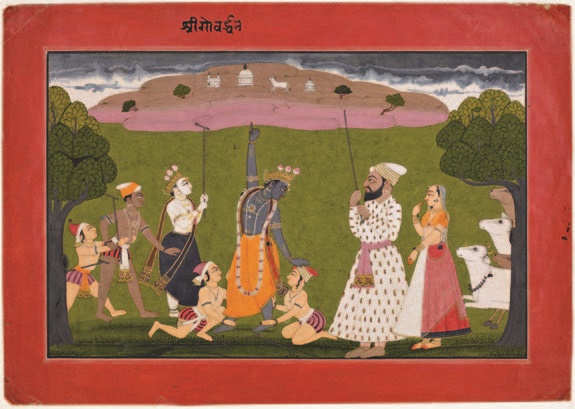 In terms of Chinese art, there will be a number of interesting exhibitions during Asia Week. "Chinese Art from the Scholar's Studio" is the title of this year's exhibition at J.J. Lally & Co. (Fuller Building, 41 East 57th Street). The wide range of material on display is typical of the furnishings, antiquities and accoutrements of painting and literary practice. Gilt metal icons produced in the Chinese imperial workshops of the early Ming dynasty have been in great demand over the last decade. Visiting Zurich dealer, Dr Robert R. Bigler, hopes that the presentation and analysis of thirty-three artworks in his exhibition, "Before Yongle: Chinese and Tibeto-Chinese Buddhist Sculpture of the 13th and 14th Centuries", at Dickinson Roundell Inc. (19 East 66th Street) will bring new insight into the historical development of this group of religious works of art. Brussels-based art dealer Gisèle Croës is pleased to present "From this Life to Eternity: Ancient Chinese Art Treasures", an exhibition of important and exquisite Chinese antiquities at Gagosian Gallery (980 Madison Avenue). Pride of place will be given to archaic bronze vessels that played an essential role in ceremonies and were symbols of dynastic power. Meanwhile, Kaikodo (74 East 79th Street) has announced its special exhibition titled "Elegant Solutions". The works of art and paintings on show represent the elegant solutions arrived at by artists and artisans in the crafting of works in multiple media, ranging from religious icons to funerary sculpture, from decorative accoutrements to utilitarian paraphernalia, from paintings designed for decoration to those of pure personal expression.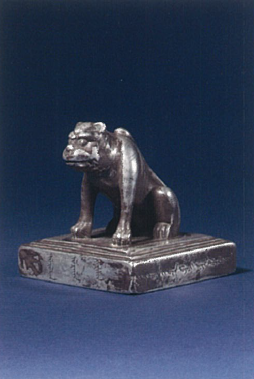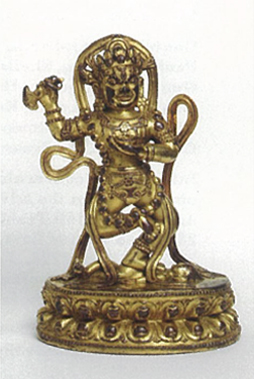 The range of Japanese art works on display during the week is especially impressive; and as a Saleroom report in this issue demonstrates, there appears to be a long-awaited renaissance of interest in Japanese art. Orientations Gallery and Oriental Treasure Box are returning to the newly renovated Nippon Gallery (7th floor, Nippon Club Tower, 145 West 57th Street). This event celebrates their fourth collaborative exhibition entitled "Blossoming of Artistry: Transition of Beauty in Japanese Art". Superb objects produced by accomplished artists in the fields of cloisonné, metalwork, ceramics, lacquer, painting, basketry, carving and textiles will be on display. The keen observation of the Japanese artists, and their great skill in depicting floral forms, will be celebrated at the Nippon Gallery. An illustrative lecture on Monday March 16th at 4.00 pm by Hollis Goodall, Curator of Japanese Art at the Los Angeles County Museum of Art, will complement the exhibition. Within The Asia Art Fair (see below), New York-based Japanese art gallery, Flying Cranes Antiques Ltd, presents a rare collection of 19th century Japanese artworks exhibited for the first time, as well as exceptional Satsuma wares from the collection of Ruth and Carl Barron.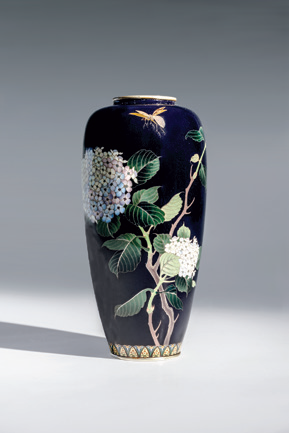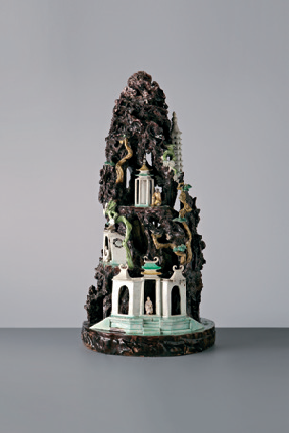 The Asia Art Fair is proud to remount its popular fair at the Bohemian National Hall (321 East 73rd Street) from March 13th to 17th, 2015. Fair organiser Paul Anavian (Anavian Gallery) accommodates an expanded roster of international galleries and dealers, including Flying Cranes Antiques Ltd, Thomas Murray, Robyn Buntin of Honolulu and The Jade Dragon. The Asia Art Fair will be yet another key point of interest for collectors of Asian works of art.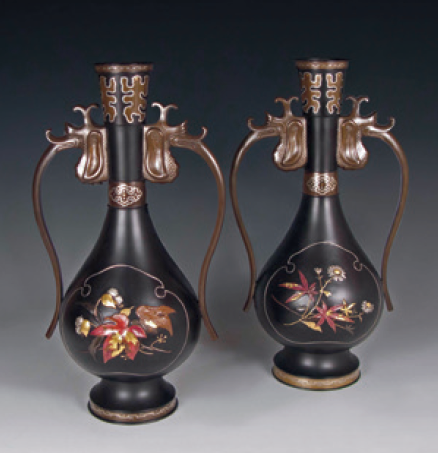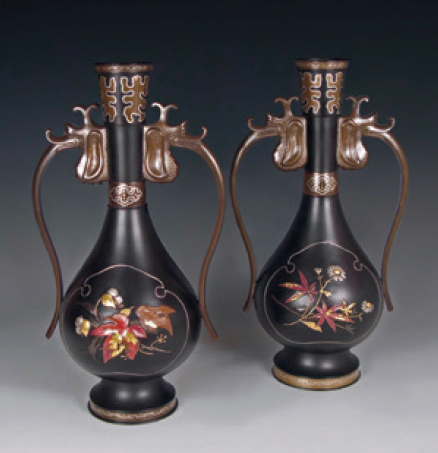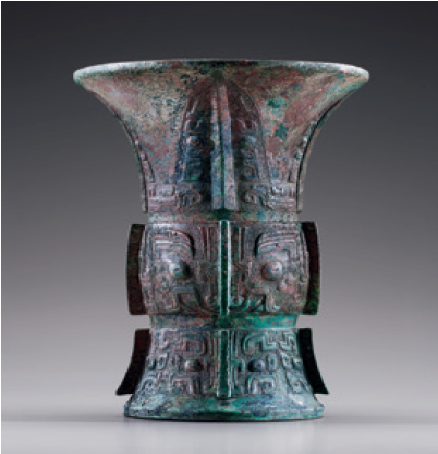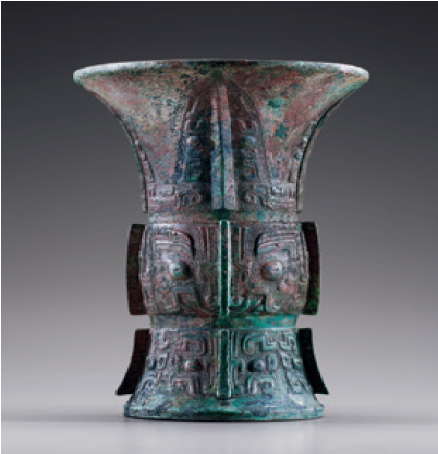 TEFAF Maastricht takes place at the Maastricht Exhibition and Congress Centre (MECC) from March 13th to 22nd, 2015. With a magnificent floor space of 20,000 square metres and many fine international artworks on offer, the fair attracts buyers from all over the world. Importantly, all items on display have been vetted for quality, authenticity and condition. The impressive list of exhibitors this year includes Littleton & Hennessy Asian Art, Jorge Welsh Oriental Porcelain & Works of Art, Gregg Baker Asian Art, Michael Goedhuis Ltd, Mallet, Ben Janssens Oriental Art Ltd, Priestley & Ferraro, Robert Hall and Martyn Gregory. The distinctive blue stand of Vanderven Oriental Art can be found on the right hand side of the central square near the entrance. The company is proud that it has participated in the fair every year since its inception. For 2015, a highlight is their remarkable enamel on biscuit mountain, Kangxi period, height 53 cm.
Arts of Asia readers may also be interested to learn that Her Excellency Sheikha Al-Mayassa bint Hamad bin Khalifa Al-Thani, a dedicated supporter of culture and the arts, will open the inaugural three-day "Art for Tomorrow" conference in Doha, Qatar, from March 14th to 16th, 2015. Bringing together leaders in art, auctioneering, design and museums from all over the world, "this pioneering event will focus on the creativity and architecture that is playing a vital role in building communities, developing commerce and enriching lives throughout the globe".
Finally, annual lectures organised by Asian Art in Brussels in collaboration with the Belgian Institute of Higher Chinese Studies for the cultural programme, ArtConnoisseurs, attract a passionate and discerning audience. The lectures in 2014 were recorded for the enjoyment and education of those who could not attend, and can be viewed online at www.asianartinbrussels.com and www.artconnoisseurs.eu. The following lectures were produced in partnership with Arts of Asia: "Maps of East Asia in the early to mid-Nineteenth Century" by Dr Richard A. Pegg, Director and Curator of Asian Art for the MacLean Collection, Chicago; and "Supernatural Themes in Manju Netsuke from the Ashmolean Museum, England" by Dr Jane Seaman, Researcher at the Ashmolean. A new series of lectures will be launched during Asian Art in Brussels, which takes place from June 10th to 14th, 2015.

---
Please click here to view the contents of this issue.