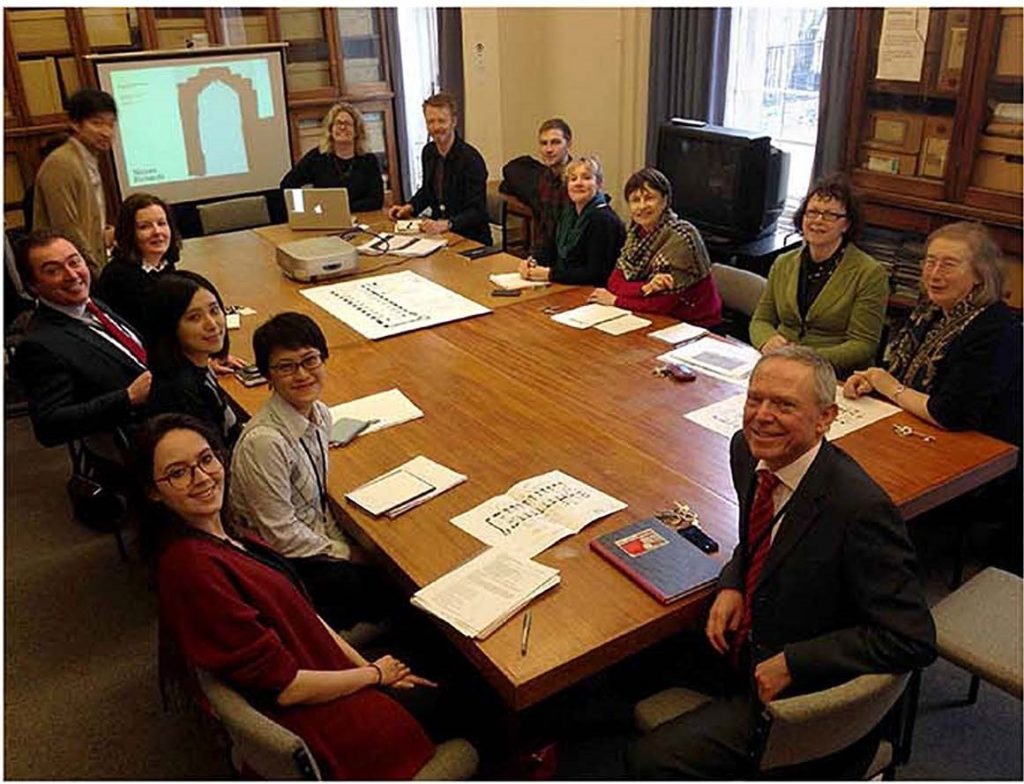 UNDER RENOVATION since June 2016, the Sir Joseph Hotung Gallery of China and South Asia at the British Museum reopens on November 10th, 2017. To coincide with this eagerly anticipated event, Arts of Asia is proud to publish eight articles exploring the new Hotung Gallery displays of sculpture, ceramics, lacquer, jade, metalware, textiles, paintings and much more. Leading my Editorial is a photograph of a Hotung Gallery planning meeting—all the curators and specialists involved in this project have worked extremely hard to ensure that the extraordinary Chinese and South Asian collections at the British Museum are beautifully presented.
For the cover illustration, Jane Portal, Keeper of Asia at the British Museum, and Jessica Harrison-Hall, Curator of the Sir Percival David and British Museum collections of Chinese Ceramics and Vietnamese art, suggested the impressive set of Ming dynasty tiles, which have been moved to the centre of the gallery. The tiles were donated by Sir Joseph, who is a philanthropist and long-term benefactor of the British Museum, as well as an acclaimed collector of Chinese art and antiquities, especially jades, porcelain and Ming furniture. Sir Richard Lambert, Chair of the Trustees of the British Museum, stated: "The Museum is hugely grateful to Sir Joseph Hotung and his fellow Trustees for the opportunity to renovate this important gallery. The refurbishment will allow us to include other material from the collection and bring the story of China and South Asia up to the present day. Understanding Asia is crucial for all our futures and this gallery will help visitors to better understand the long and significant history of these regions."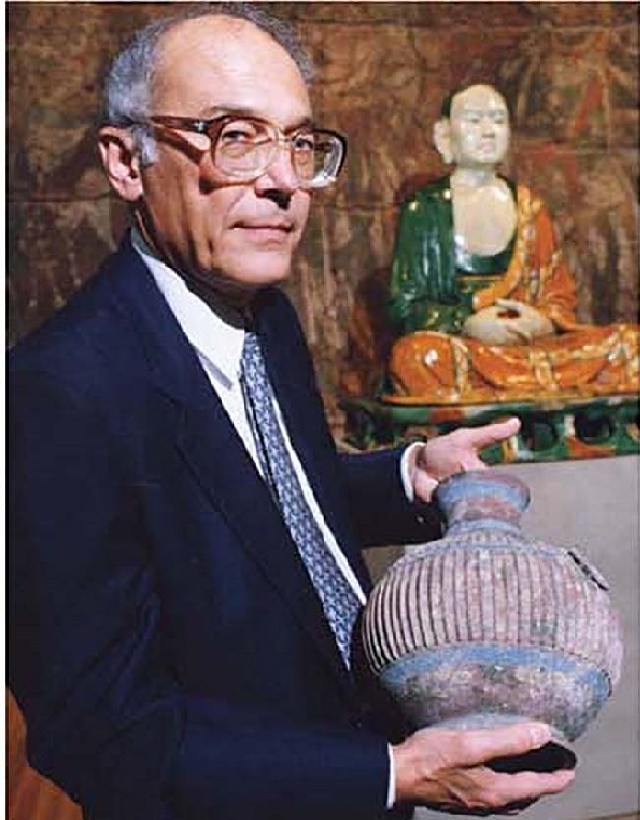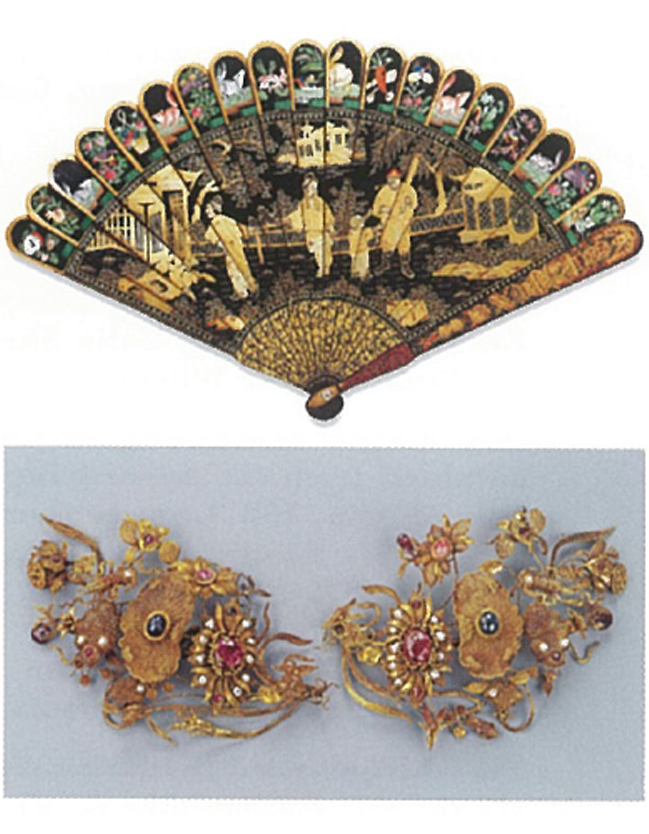 During my upcoming visit to London, I also look forward to seeing "Treasures from the Art Museum, The Chinese University of Hong Kong: Past, Present and Future". This exhibition will showcase the Art Museum's role in collecting, exhibiting and researching Chinese art. The exhibits consist of collections of ancient Chinese jade, Chinese gold and silverware and Chinese export art, as well as Mongolian, Tibetan and Himalayan art, in order to provide an overview of the museum's "past, present and future". The exhibition will be held at Asia House, London, from October 30th to November 7th in conjunction with the 20th anniversary of Asian Art in London (AAL), the annual gathering of London's Asian art dealers, major auction houses and societies for a series of selling exhibitions, auctions, receptions and seminars.
Once again, I am pleased to mention the following galleries participating at AAL 2017 from November 2nd to 11th. For nine decades, the name Marchant has been synonymous with rarity and quality. Specialising in Chinese ceramics and works of art, the family-run gallery is pleased to present a fascinating exhibition and sale of "Kangxi Famille Verte", comprising thirty-eight objects, including four imperial mark and period porcelains. The most coveted piece is an impressive rouleau vase painted with a continuous scene of elegant ladies of the court. It has impeccable provenance, having been in many famous collections, including those of T.Y. Chao, Roy Davids and Martin Erdmann. The pair to this vase, a gift from the Salting Bequest, is in the Victoria and Albert Museum.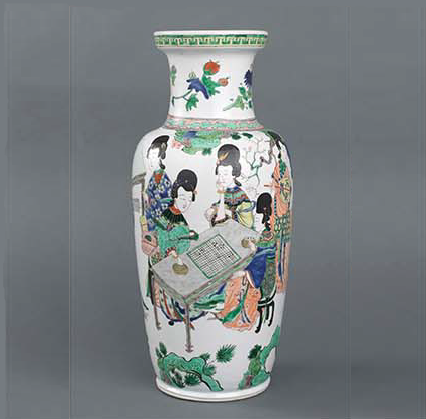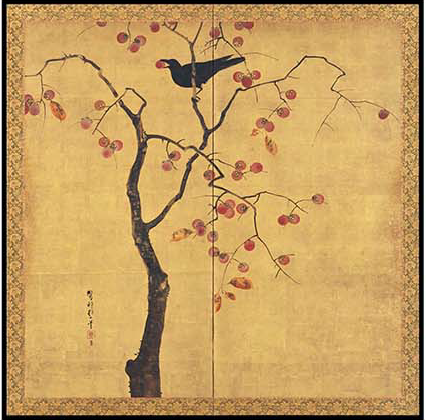 The major highlight at Gregg Baker Asian Art is an important Japanese screen by Sakai Hōitsu (1761–1828). This exquisite two-fold paper screen is painted in ink and colour on a gold ground with a karasu (crow) perched in a kaki (persimmon) tree holding a ripened fruit in its mouth.
Jorge Welsh Works of Art will present "Turn of the Sea: Art from the Eastern Trade Routes", an exhibition focusing on the period between the 16th and 19th centuries that displays works of art that were not only the result of, but also contributed to, the creation of global connections. Included in the exhibition are works of art from Benin, the Congo, India, Sri Lanka, China and Japan that illustrate this remarkable period of cross-cultural encounters.
Simon Pilling's exhibition, "Animals & Other Stories", focuses on the depiction of animals in art and explores the rich poetic history that has inspired the artists' creations. Simon writes: "Animal motifs have always conveyed prayers and wishes-the rooster signifying kindness, the frog predicting good harvests, the dragonfly denoting victory. In the modern era, artists have used animal motifs in ways that would not have been imagined in earlier times. Experimenting with the distinctive characteristics of materials and techniques, artists have turned sawdust and lacquer into soft coats of fur, and transformed the hard shine of pounded metal into an expression of a hawk's daring or the elegance of a cockerel's plumage. I hope that greater understanding of the importance of the animal world in Japanese art will help visitors deepen their enjoyment of the exhibits through informed empathy with the artists' ambition."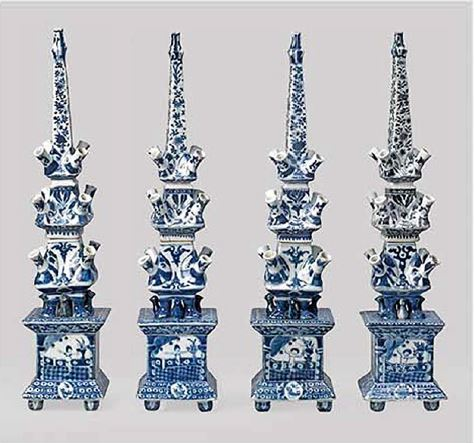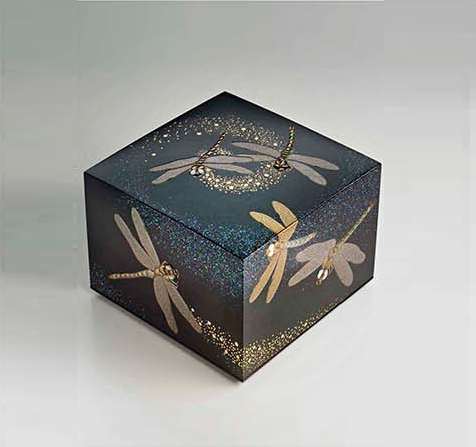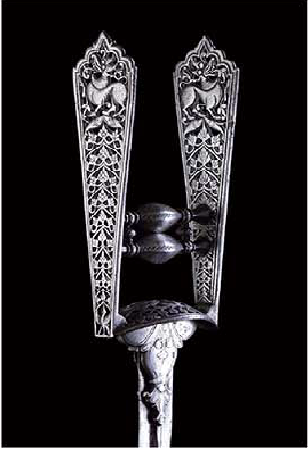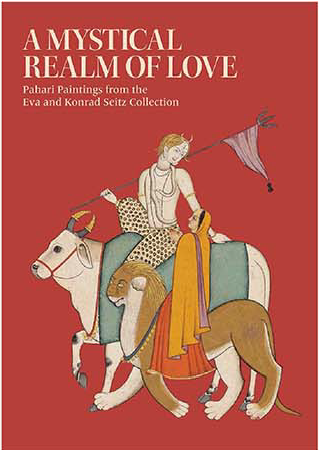 Runjeet Singh's highly anticipated London show will be held at Moretti, 6 Ryder Street, St James's. He hopes that the annual tradition of clients and friends queuing up outside on the first morning will continue. Simply titled "Iconic", the exhibition will present an eclectic mixture of Asian arms, armour and specially selected works of art, with a theme of symbols and inscriptions.
Eskenazi will hold an exhibition of art and sculpture of the Six Dynasties, a once neglected period of Chinese history. The exhibition features thirty-eight works from the collection of Norman A. Kurland, a renowned American film and television agent, who has collected and studied the art of the period for four decades, assembling the most important group of its type in private hands. The exhibition is a rare opportunity to see a diverse range of art and objects from the Six Dynasties, a turbulent period of great upheaval after the Han dynasty fragmented and collapsed into rival kingdoms. During this period, despite the political turmoil, art, poetry and religion flourished, and trading channels, including the "Silk Route", brought numerous new ideas, imagery and raw materials into China. Highlights include exceptional Buddhist sculptures in gilt bronze and stone.
Two new Asian art books will be launched in London on November 6th: Francesca Galloway Ltd will launch their lavishly illustrated publication on Pahari paintings, A Mystical Realm of Love: Pahari Paintings from the Eva and Konrad Seitz Collection by J.P. Losty. The Seitz collection includes some of the most famous and important of all Pahari paintings, and the book launch will take place from 6.00 pm at 31 Dover Street, Mayfair. Grace Wu Bruce, a leading dealer in Ming furniture, has dedicated her life to sourcing, restoring and collecting the finest and rarest examples of Ming furniture. This has culminated in her curating a magnificent collection called "The Best of The Best: The MQJ Collection of Ming Furniture", which was exhibited by Sotheby's at the Hong Kong Convention and Exhibition Centre from September 28th to October 3rd, 2017. Complementing the collection, Grace has produced a monumental and important book detailing the near 110 pieces—beds, tables, chairs and incense stands amongst others—with outstanding images and comprehensive descriptions. This book launch will be held from 6.30 pm at Sotheby's London, 34–35 New Bond Street.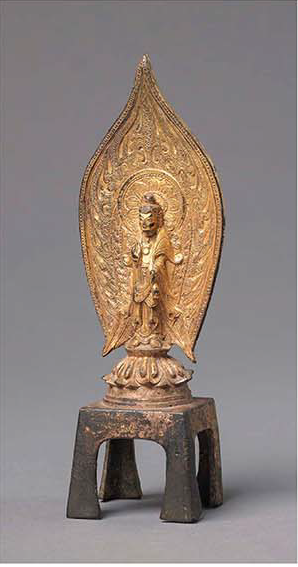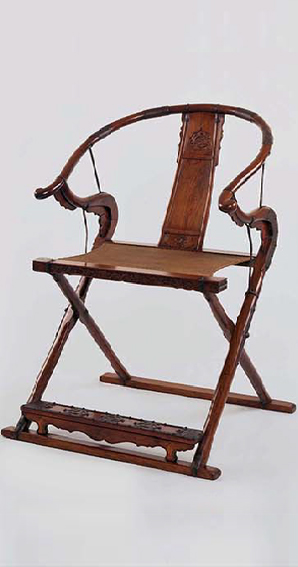 Also on November 6th, the Annual Bonhams OCS Lecture will take place at Bonhams, 101 New Bond Street. Arranged by the Oriental Ceramic Society, the lecture is open to all and free, no ticket required, with speakers Richard Blurton and Jessica Harrison-Hall discussing the philosophical and practical issues they faced when reinstalling their collections in the Hotung Gallery. On November 9th, AAL will hold its 20th Anniversary Gala Party at the British Museum, with champagne and canapes, and a private viewing of the Sir Joseph Hotung Gallery for China and South Asia.
Back in Hong Kong, Martyn Gregory Gallery from London is holding a new exhibition of historical paintings and drawings relating to the Far East at the Hong Kong Maritime Museum from November 9th to 18th. Both Chinese and Western artists will be on view. From the hand of George Chinnery (1774–1852), who worked in Canton, Macau and Hong Kong from 1825 to 1852, are some characteristically confident drawings and, less commonly seen, a group of his charming small landscape oils. A highlight is a newly rediscovered oil painting of Whampoa by William Daniell (1769–1837), one of the first European professional artists to visit China. Another major work is a painting by William John Huggins (1781–1845) of the Red Rover, the first and most famous of the "opium clippers" that transported opium from India to China in the second quarter of the 19th century. Also being presented are a number of late 18th and the early 19th century high quality "export paintings" by Chinese artists, who painted "in the Western manner" for the merchants and naval officers visiting the China coast. These include detailed port scenes of Canton, Calcutta, Hong Kong, Macau and Shanghai, and striking portraits by the Cantonese artists, Spoilum and Lamqua, who portrayed both Western and Chinese merchants involved in the lucrative "China trade".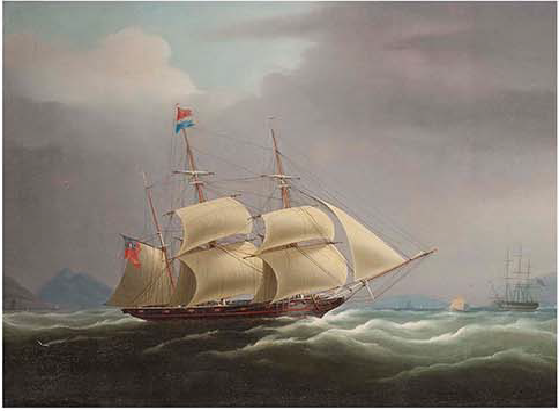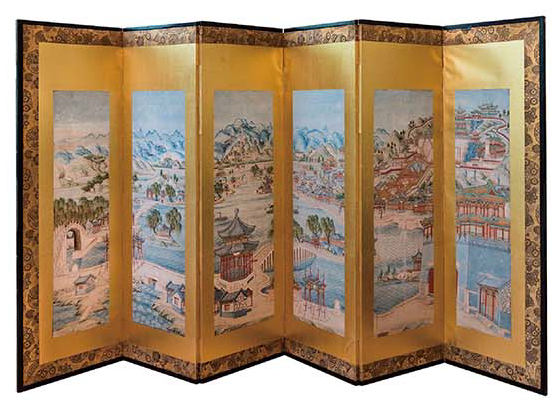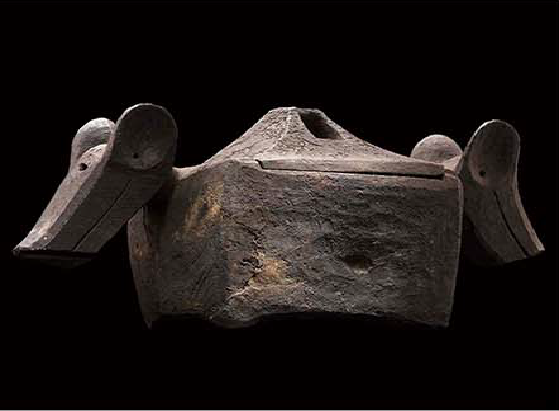 The sixth edition of the Hong Kong Rare Book, Photograph and Map Fair—China in Print 2017—opens on Friday November 17th at 4 pm at the Hong Kong Maritime Museum. China in Print is Asia's premier international fair and exhibition for rare books, manuscripts, maps, photographs and ephemera—with a particular focus on Asian printed material. Many leading international dealers and specialists will be exhibiting, including Bernard Quaritch Ltd and Maggs Bros. Ltd from the United Kingdom. The books and other works on paper offered for sale at the fair are exceptionally rare, museum-quality items. Important examples of printed and manuscript works on China, both visual and textual, will be exhibited. There will also be seminal works on subjects ranging from world literature to history and politics, many with beautiful bindings or with interesting provenance.
Arts of Asia readers will recall the recent article, "Simple and Powerful: Expression in Cordillera Traditional Art", by Martin Kurer in our January–February 2017 issue. I am now delighted to announce that the University Museum and Art Gallery, The University of Hong Kong, will present "Ifugao Sculpture: Expressions in Philippine Cordillera Art", from December 1st, 2017 to February 4th, 2018. This exhibition of tribal art and culture will display figurative sculptures and ritual boxes exemplifying the talent of artists from the Ifugao, Bontoc and Kankanaey tribes in the Northern Luzon region of the Philippines. Fascinated by the decidedly modern and abstract style of these carved 19th and 20th century sculptures, the organisers take an artistic rather than an anthropological approach, highlighting the aesthetics of the displayed artworks rather than signifying them as "ethnic markers" (Delfin Tolentino Jr.) or religious tools. Both the bulul figures and boxes are deeply connected to cultural rituals, while they present abstract expressions from a group of talented tribal artists. One of the essays in the exhibition catalogue draws comparisons with other tribal arts and describes their influence over modern Western artists, such as the Russian Wassily Kandinsky (1866–1944), the Romanian Constantin Brancusi (1876–1957) and the French artist George Braque (1882–1963). This claim is based on visual comparisons, while each object's physical structure, design value and international character are highlighted in the exhibition.
In Ifugao culture there are thousands of gods affiliated with various aspects of everyday life. Most outstanding­ both physically and literally-are the bulul that are carved as either sitting or standing figures and, less commonly, as dancers. Their responsibility is the protection of the rice fields, and their presence is believed to multiply both the crops and harvest. The exhibition will also display an outstanding collection of ceremonial and functional boxes and bowls. The show has been prepared in co-operation with AA:F (www.asianartfuture.hk) and received generous support from the Philippine Consulate General.
I hope that readers concur that Arts of Asia continues to make a significant contribution to furthering interest in Asian art. We will certainly continue to strive to achieve this goal. I would like to thank all of the authors, museums, art gallery owners and auction houses, who have been so supportive during the last year. As we head towards the New Year, our 48th year of publication, my team joins me in wishing all our friends and loyal worldwide subscribers a very happy holiday season. May you all enjoy good health, happiness and success throughout 2018.

---
Please click here to view the contents of this issue.