September to October 2020 | MORE FROM THIS ISSUE

IT HAS BEEN a pleasure working with Dr Aimee Froom, Curator, Art of the Islamic Worlds, and her colleagues at the Museum of Fine Arts, Houston (MFAH), which is one of the most active and vibrant museums in the United States. I am delighted to present in this issue of Arts of Asia a new series of articles on blue and white ceramics in the MFAH collections. The majority of these ceramics-which are held across different curatorial departments and two house museums, Bayou Bend and Rienzi-are being published for the first time.
Many of these ceramics will also appear in Dr Froom's exhibition, "Between Sea and Sky: Blue-and-White Ceramics from Persia and Beyond at the Museum of Fine Arts, Houston", opening in autumn 2020. The exhibition explores the enduring appeal of blue and white ceramics across the globe and is presented through the lens of the exceptional Hossein Afshar Collection of Persian ceramics, on long-term loan to the MFAH. These ceramics-exhibited together at the museum for the first time-open the door to a new and more nuanced understanding of the monumental contribution of Persian blue and white to the world history of ceramics. I am sure visitors will ertjoy this beautiful show and the museum's fascinating collection of Ancient and Modern Asian Art.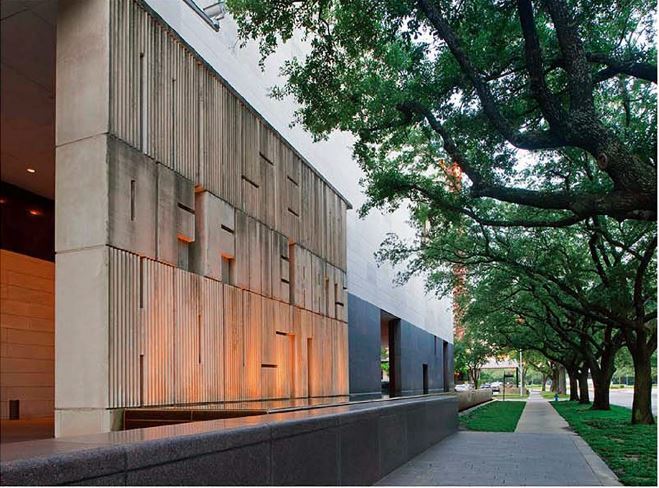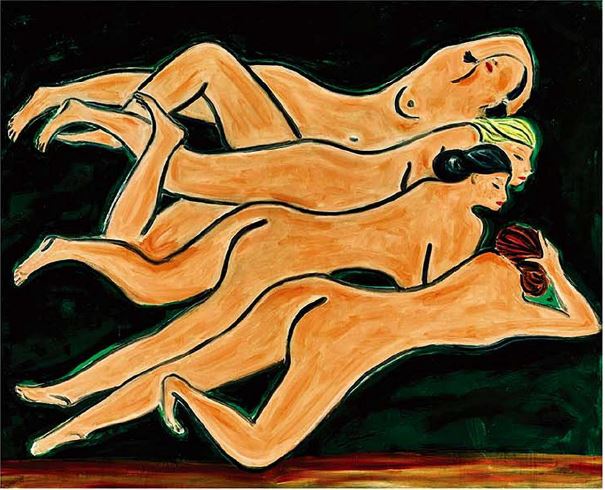 During June and July, I was happy to attend the Asian art auctions in Hong Kong at Bonhams, Christie's, Phillips and Sotheby's; fortunately, their sales performed remarkably well especially against the backdrop of the global pandemic. The positive results demonstrate the continued desire of collectors to acquire quality Asian art, whether early ceramics, Qing imperial porcelain, furniture, sculpture, jades or paintings. Given that international travel is likely to remain severely restricted in coming months, I am pub! ishing three saleroom reports in this issue so that our international readers can remain informed as to current trends. We will, of course, continue to cover all the important sales. Illustrated are two of the most desirable and keenly contested highlights from Sotheby's Modern Art Evening Sale on July 8th, 2020. A ten-minute four-way bidding contest took Sanyu's Quatre Nus to HK$258 million (US$33.3 million), while Chu Teh-Chun's only pentaptych, Les Elements Confederes, soared to a record-setting HK$114 million (US$14.7 million).
I would like to share the news that Richard Cervantes has joined New York-based Doyle Auctioneers & Appraisers as Senior Vice President and Director of Asian Works of Art. A former educator with a background in History and Italian Literature, Richard was drawn to the auction world in 2006, beginning his career at The Samuel T. Freeman Co. of Philadelphia. As Specialist and eventual Department Head of both Asian Arts and Oriental Rugs at Freeman's, he oversaw and co-ordinated auctions of fine Chinese works of art. For three years, he was Director of Asian Arts at Heritage Auctions. I have known Richard throughout the majority of his auction career and wish him great success at Doyle.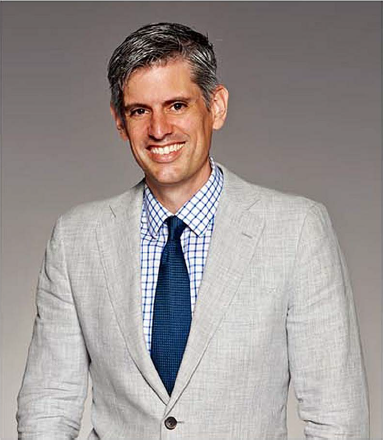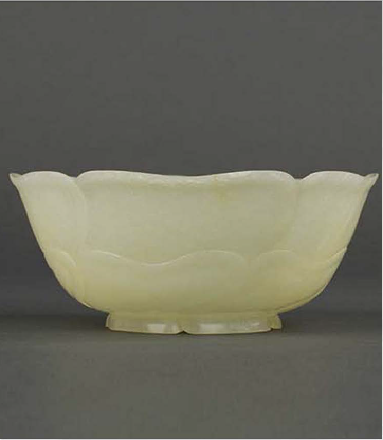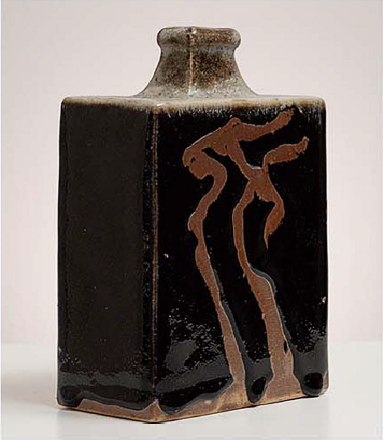 Marchant is delighted to announce the exhibition and sale of "The Lob! Collection of Chinese Jades". This is Marchant's 7th jade show and celebrates their 95th anniversary. The exhibition will be on display at Marchant's gallery at 120 Kensington Church Street from October 29th to November 12th, 2020 and coincides with Asian Art in London 2020. The exhibition comprises thirty-six pieces from the private collection of Mr and Mrs Herbert Lob!, amassed over sixty years. The Lobls bought mainly from the London dealer, Louis Joseph, as well as from Bluett, William Clayton, Marchant, Christie's and Sotheby's.
Herbert Lob! was born in Germany in 1923 and moved to England in April 1939, just before the outbreak of the Second World War. After the war he worked at his uncle's shoe factory in Bridgend, Wales, which eventually became one of the major suppliers to Marks & Spencer. Returning to London at weekends, he would frequent the antique galleries of Knightsbridge, and became great friends with Louis Joseph. On the third or fourth visit to his gallery, in 1959, Mr Lob) asked the price of a jade "flower" bowl. Paying by installments, he insisted on only collecting the piece once he had completed payment. This was the beginning of his fascination with jade. Marchant will publish a beautiful catalogue to coincide with the exhibition.
I would also like to mention that Shibui in Bangkok will present an exhibition of ceramic works by Bernard Leach (1887-1979) and Hamada Shoji (1894-1978) to mark the centenary of their establishing a pottery in St. Ives, England, later to be known as the Leach pottery. Both artists are renowned internationally for starting the modern ceramic movement in Japan, with Hamada Shoji later being awarded Living National Treasure status. With backing from the Japan Foundation, the exhibition is titled "Leach and Hamada: Modern Ceramic Masterpieces" and runs from September 19th-26th, 2020 at Shibui, off Ekamai Soi 10. For more information, visit www.shibuibkk.com.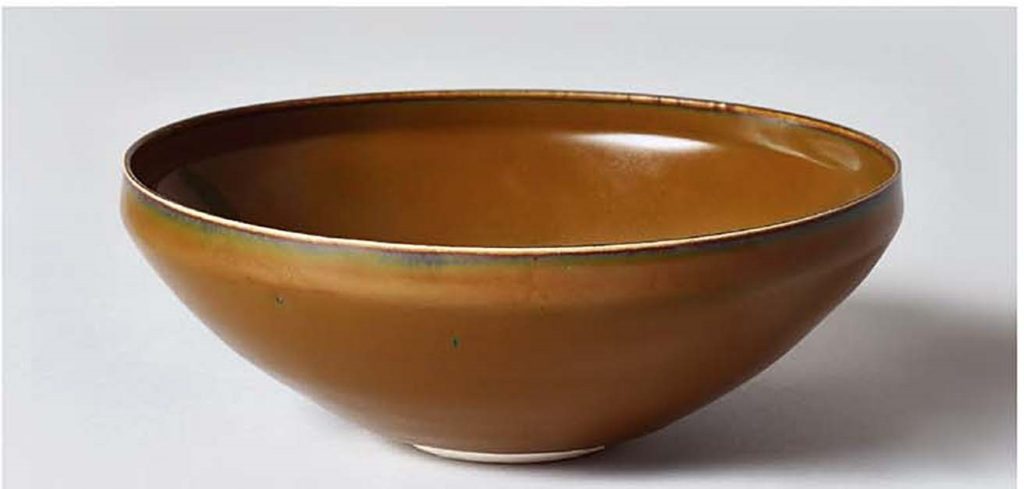 From September 2020, Zetterquist Galleries in New York is delighted to present "Chinese and Japanese Ceramics". This exhibition represents a conversation between Eric Zetterquist's first love, Japanese ceramics, and Song dynasty Chinese ceramics. He said: "The cultural and technological crossover between Japan and China has a long, rich history, and is one of the most interesting storylines in the vast narrative of Asian ceramics. Many of the Chinese objects in this exhibition were found in Japan and were chosen for their relevance to the Japanese tea ceremony. They represent a cultural influence that has persisted through the centuries, and has preserved these beautiful works for us to enjoy and learn from today." For more information, visit www.zetterquist.com.
As readers will be aware, this year is the 50th anniversary of the founding of Arts of Asia. To celebrate this momentous event, we are holding a sale of Back Issues of the magazine at 50% off the cover price while stocks last. Please visit www.artsofasia.com if you wish to place an order.
Finally, the last few months have been extremely challenging for all of us, with the ongoing pandemic and uncertain economic situation. I am, therefore, most grateful for the many subscription renewals from our loyal readers around the world. The entire Arts of Asia team looks forward to meeting subscribers and friends again at our Hong Kong offices once travel restrictions are lifted, as well as at auctions, museum and gallery exhibitions and art fairs. Thank you, as always, for your continued support.