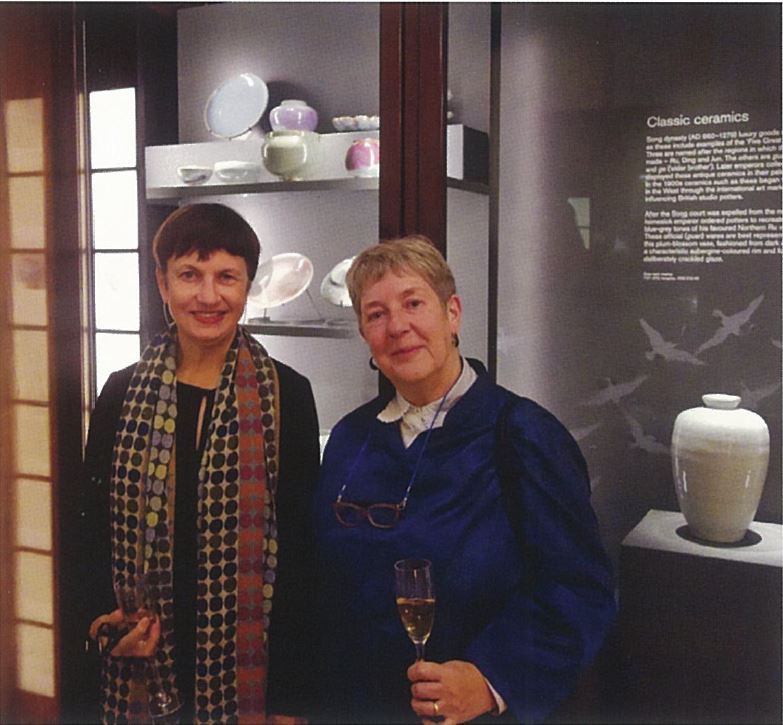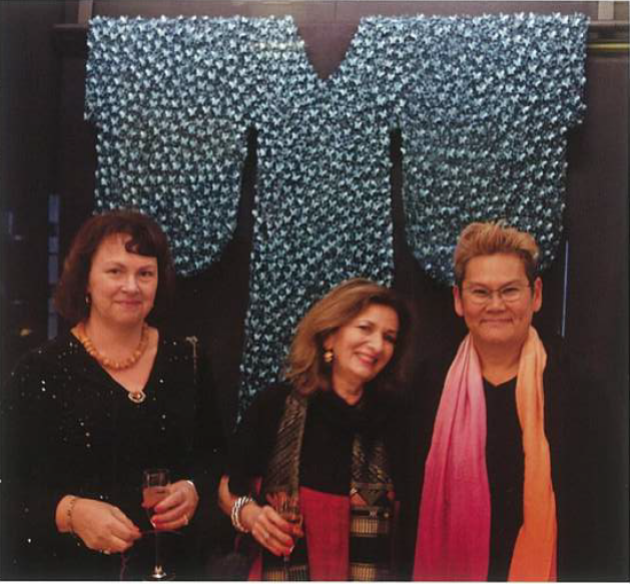 ANOTHER YEAR may have passed, but this January–February 2018 issue is full of articles on interesting and unusual topics that will hopefully enlighten and entertain Arts of Asia readers. I sincerely believe this issue is the perfect way to start the New Year, showcasing the diversity of Asian art from antiquity to the modern era.
I decided to illustrate this first cover of 2018 with an iconic artwork by Fernando Zóbel (1924–1984), who was the epitome of a "Renaissance man": born in Manila, he studied at Harvard University, was a successful businessman before gaining fame in his native Philippines and then moving to Spain where he achieved even greater acclaim for his art. Dr Florina H. Capistrano-Baker's article provides an insightful introduction to, and perspective on, the work of this underappreciated artist whose paintings are a harmonious synthesis of Asian and Western painting techniques. Described as a transnational artist, Zóbel was a key figure in the modern art movement in the Philippines. Organised and presented by the Ayala Museum, Philippines, the exhibition, "Fernando Zóbel: Contrapuntos", was held at the Venice Biennale from May to November 2017.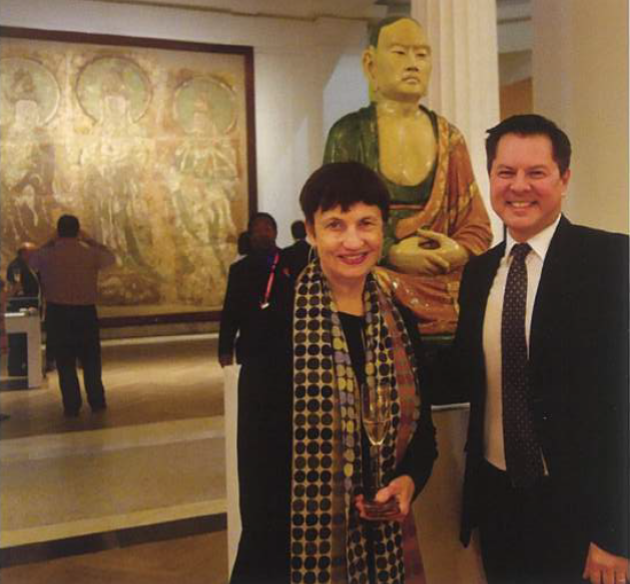 The 20th Anniversary of Asian Art in London (AAL), held from November 2nd to 11th, 2017, was one of the most memorable of these annual events that I have had the pleasure of attending. (I have only missed one AAL since its inception, which is quite an achievement considering that I have to travel from Hong Kong!) I thought that I would mark this milestone anniversary with a series of photographs that I was able to take during an extremely busy, but very enjoyable, week in London. Hopefully, those readers who were unable to attend will enjoy seeing some of the interesting AAL events.
The photographs illustrated on this double-page spread were taken at the AAL Gala Party, which was attended by more than 450 guests at the newly reopened Sir Joseph Hotung Gallery of China and South Asia at the British Museum, a wonderful venue with which to bring the eleven days of AAL to a close. The champagne was flowing so that the guests were in good spirits, as we admired the fresh presentation of the British Museum's collection of Chinese and South Asian art.
I was delighted to be able to photograph Jane Portal, Keeper of Asia at the British Museum, and Rose Kerr, former Keeper of the Far Eastern Department at the Victoria and Albert Museum, in front of a display case of priceless Chinese ceramics. In addition to a group of exceptional Ru wares, a prominent work in the gallery is Caroline Cheng's sculpture, Butterfly Robe, comprising more than 30,000 ceramic butterflies individually handmade in Jingdezhen. This eye catching piece was shown in a new section highlighting Chinese contemporary art, which also includes Andy Warhol's famous portrait of Chairman Mao.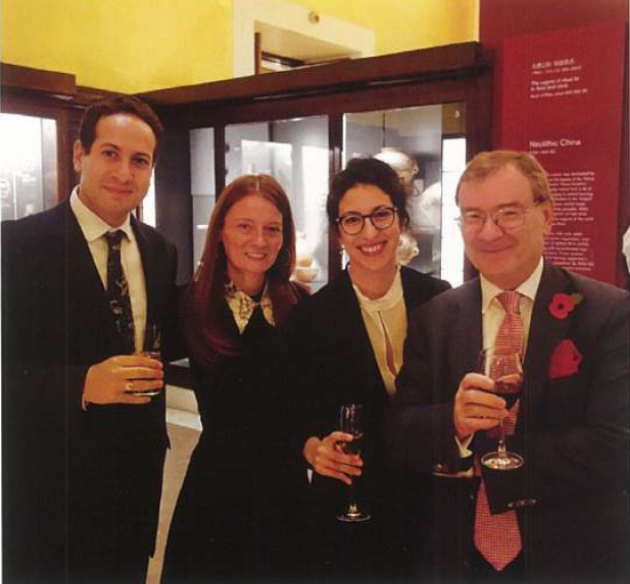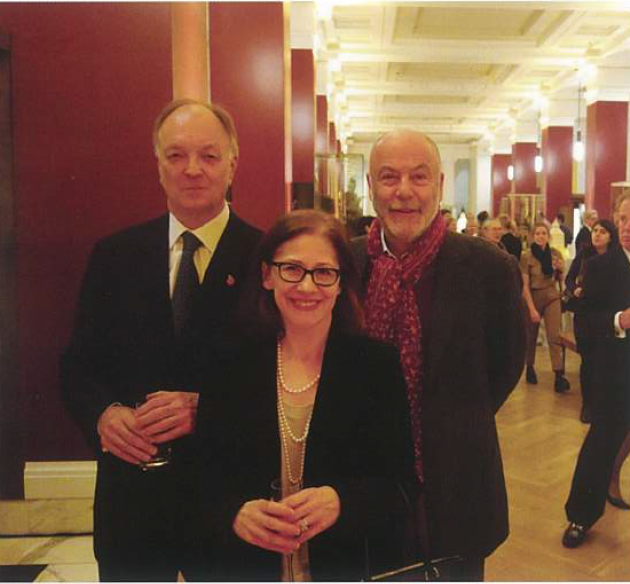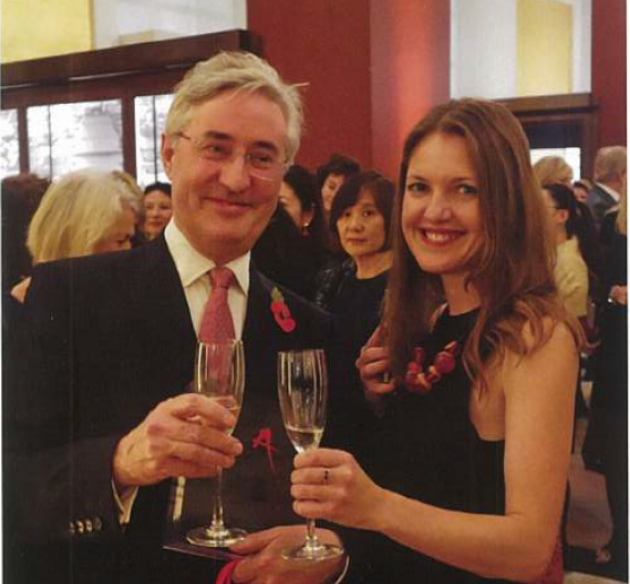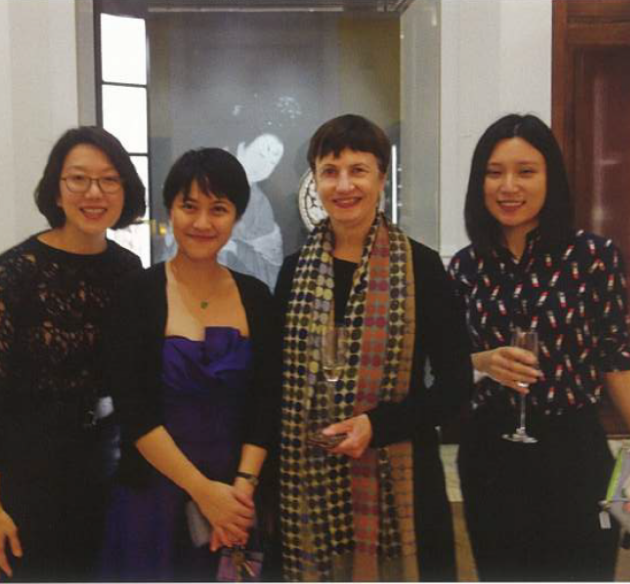 One of my favourite sculptures in the gallery is the spectacular figure of a luohan. This fascinating sculpture is one of ten large-scale glazed ceramic luohan figures possibly found in limestone mountain caves in the Yixian region of northern Hebei province in 1912. Nine of these figures are in public museums outside China, in Canada, the USA, Russia, France and the UK, while the tenth is in a private museum in Japan. Each figure is a life-size image of a disciple of Buddha, dressed in monastic robes and seated on separate ceramic plinths that evoke rocky outcrops. Jessica Harrison-Hall, Head of the China section at the British Museum, explained: "A group of ceramic historians and scientists have recently suggested that the figures were probably made in the Western Hills outside Beijing, at the Longquanwu kilns, which closed towards the end of the Jin dynasty (1115–1234). Nearby are the kilns at Liuliqu, which were established in 1263 and are still making tiles and architectural fittings today." I was immediately drawn by the extraordinarily realistic modelling of the luohan's face, hands and skin. The figure looks like a portrait of a monk engaged in benevolent contemplation.
Colin Sheaf, Chairman of Bonhams Asia, and his team in the Chinese Art department achieved the highest price for any auction lot during AAL, with an outstanding £5,296,250 for an important set of four huanghuali folding chairs, jiaoyi,16th/17th century, which sold to an Asian buyer. Sotheby's exquisite pair of Yongzheng mark and period famille-rose,"sanduo" cups, achieved £1,929,000, while at Christie's, a bronze ritual wine vessel sold for £608,750, four times the high estimate. It is apparent from our Saleroom News reports that the auctions during AAL were very successful, and it certainly seemed as if there were more visitors at the previews this year. Dealers taking part in both permanent and rental galleries reported steady business, as well as a consistent flow of knowledgeable visitors. Many galleries offered major works, including Priestley & Ferraro, whose AAL 2017 Art Award winning Yongle period Imperial dragon and lotus bowl stand carried a seven-figure price tag.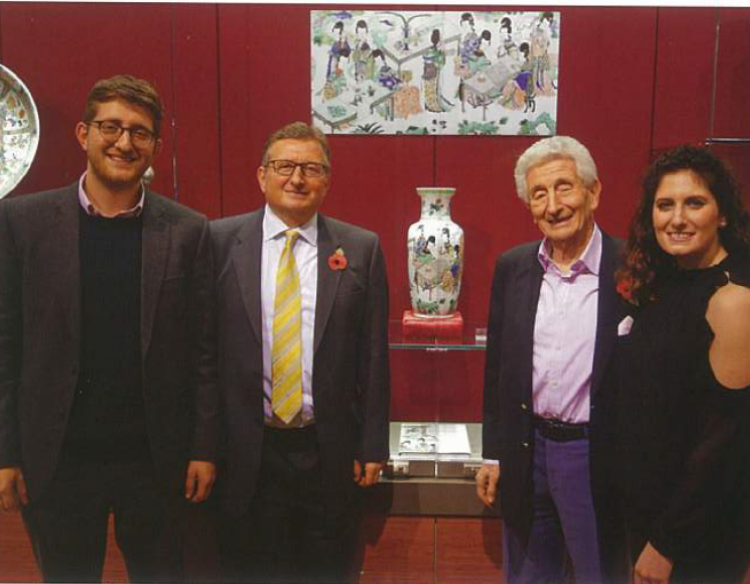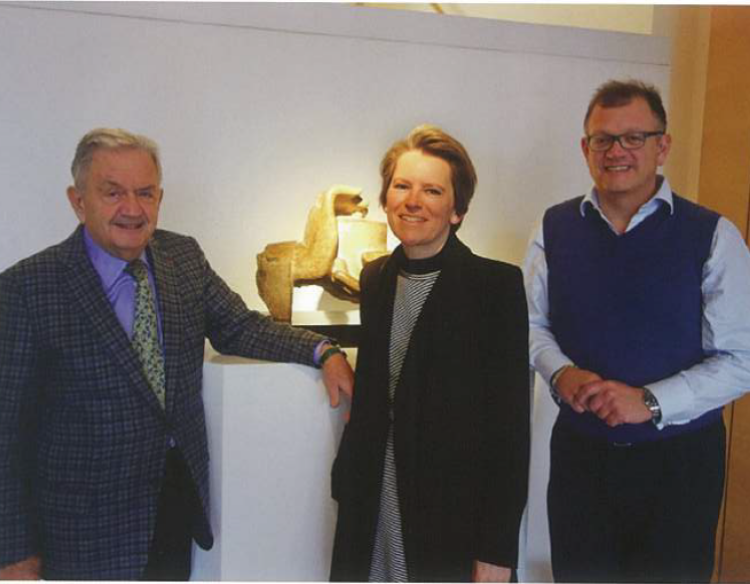 In his opening speech at the Gala Party, Roger Keverne, Chairman of AAL, paid tribute to Giuseppe Eskenazi for his important role in establishing AAL twenty years ago. The early committee members of AAL successfully brought together auction houses, dealers and museums to create a programme of interesting events for the inaugural AAL, which helped to boost the Asian art market. Roger also reminded guests that London continues, and will continue post-Brexit, to provide a major global hub for Asian art, and that AAL remains the perfect place for Asian art lovers together. This is quite true, perhaps more so than at any other Asian art event on the international calendar. Throughout the week and at the Gala Party, I met so many friends, dealers and international curators, including, of course, the wonderful curators from the British Museum. I was grateful to be able to thank them in person for the eight superb articles that appeared in the highly appreciated November–December 2017 issue of Arts of Asia, featuring the new Hotung Gallery displays .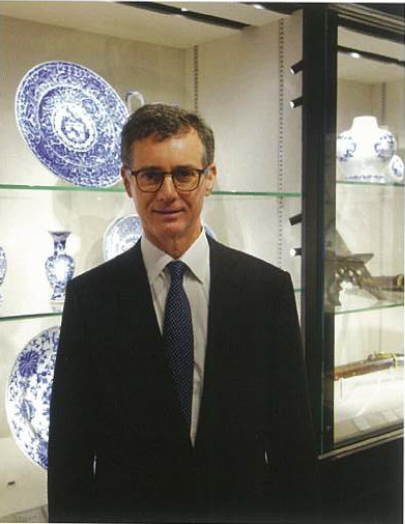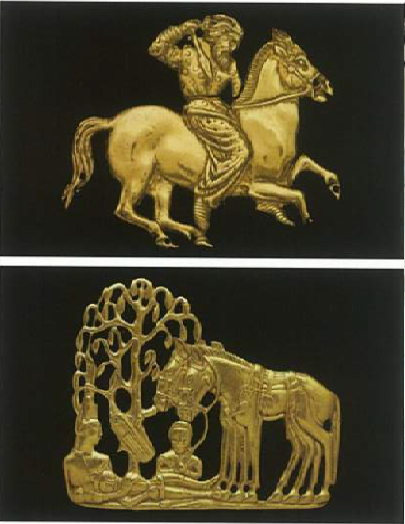 I always make a point to visit as many art galleries as possible in Kensington Church Street, St James's and Mayfair, and have included photos of some of the people who make this annual pilgrimage so worthwhile. Marchant is renowned for presenting an exceptional annual show, accompanied by a beautiful catalogue in hardback. For the 20th anniversary of AAL, the gallery's "Kangxi Famille Verte" exhibition was truly exceptional, with stunning items of the highest quality selling to private clients and institutions. Jorge Welsh's striking exhibition, "Turn of the Sea: Art from the Eastern Trade Routes", was also well attended. He said it was "one of his most successful AAL weeks to date". Runjeet Singh was also content as his star exhibit, a 17th century pierced dagger-blade, also brought a five-figure sum. Daniel Eskenazi said: "We were very pleased with the response to our exhibition showing Six Dynasties art from the Norman A. Kurland Collection. We had extremely positive comments, both from existing clients as well as from first-time visitors."Eskenazi certainly had a very impressive exhibition laid out beautifully in their stunning gallery, where I was delighted to photograph Daniel and Giuseppe Eskenazi with Dr Clarissavon Spee, Chair of Asian Art and Curator of Chinese Art at the Cleveland Museum of Art.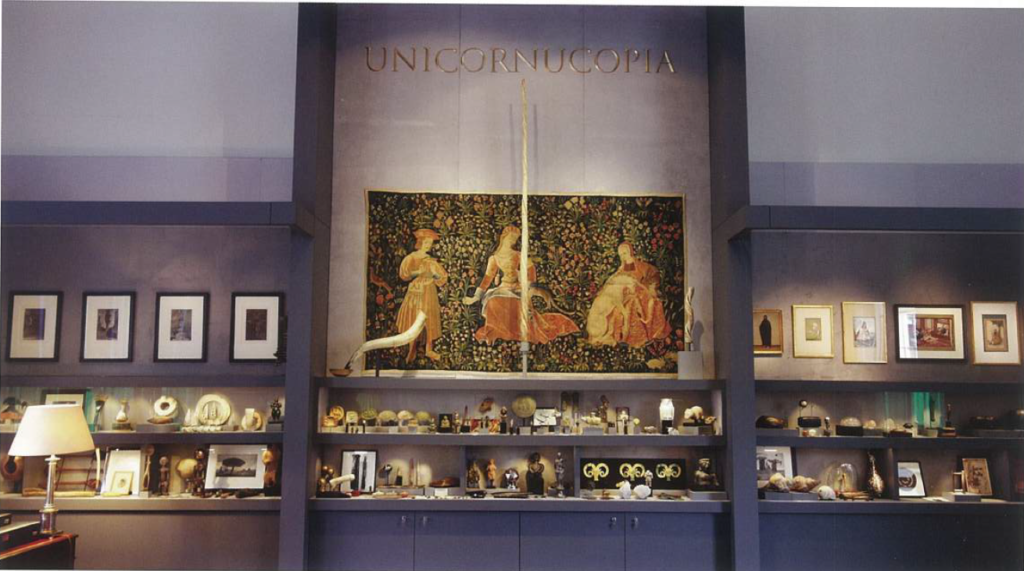 Another highlight of my London visit was the spectacular exhibition, "Scythians: Warriors of Ancient Siberia", at the British Museum, which runs until January 14th, 2018. This fantastic exhibition explores the story of the Scythians nomadic tribes and masters of mounted warfare , who flourished between 900 and 200 BC. Their lifestyle and ferocity in warfare has echoed across the ages although we were not even aware of their influence until recently. The Scythians' encounters with the Greeks, Assyrians and Persians were written into history, but for centuries all trace of their culture was lost- buried beneath the ice. Discoveries of ancient tombs have unearthed a wealth of Scythian treasures. Amazingly preserved in the permafrost, clothes and fabrics, food and weapons, spectacular gold jewellery—even mummified warriors and horses—are revealing the truth about the lives of these people. These incredible finds tell the story of a rich civilisation, which eventually stretched from its homeland in Siberia as far as the Black Sea and even to the edge of China. Many of the objects in this stunning exhibition are on loan from the State Hermitage Museum, St Petersburg, Russia. If you cannot make it to the show before it closes, I would certainly recommend acquiring a copy of the book, published by the British Museum, that accompanies the exhibition.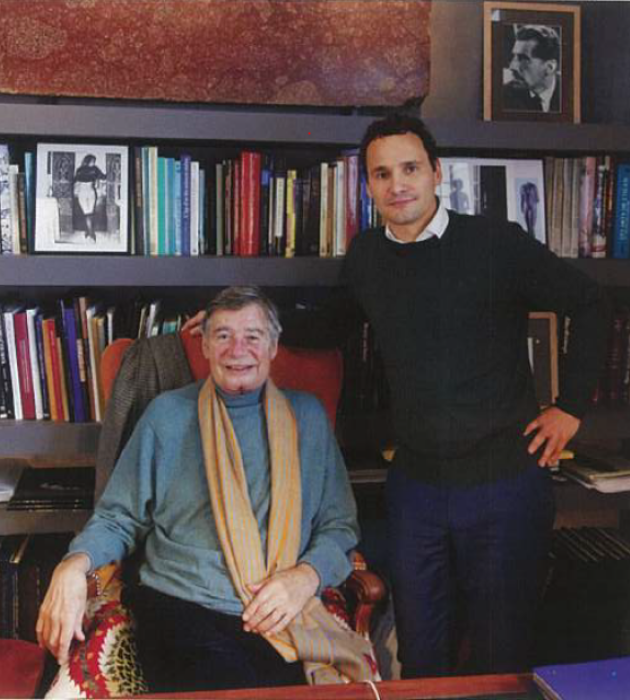 London is certainly a great city for Asian art collectors and enthusiasts, offering so many opportunities to become acquainted with art dealers, auctions house experts and curators. For example, I had a thoroughly enjoyable and enlightening meeting with Oliver Hoare, who warmly welcomed me to his gallery, which recently reopened at Sir John Lavery's studio in South Kensington. This was a unique opportunity to hear some of his amazing experiences in the art world while also viewing the fascinating objects in his gallery. Oliver has a unique talent to create unexpected presentations that are stimulating, yet challenging. Through decades of learning, appreciation and dedication, he has accumulated an encyclopedic knowledge that resulted in his very successful career as an art dealer. He stressed that in order to be prosperous there is always an element of luck; however, when an opportunity came his way he had the vision to grasp it.
Damian Hoare said his father joined Christie's in 1967 and set up the first department for Islamic art at a major auction house. By the time Oliver left in 1974, he was in charge of everything between China and Europe, carpets and Southeast Asia included. In 1975, he co-founded the Alman Gallery, devoted specifically to Islamic art. His first major project was building the collection of Sheikh Nasser al-Sabah for the Kuwait National Museum, which opened in 1983, assembling at the same time Nuhad Es-Said 's remarkable collection of Islamic metalwork, published in 1982. In 1996,he became Advisor to the Qatar National Museum project and, over the next decade, he helped Sheikh Saud al-Thani build a world-class collection of Islamic art. From 1999 to 2003, Oliver oversaw the catalogue of his collection of Tibetan Lama portraits, published as Portraits of the Masters, the first comprehensive study of Tibetan portraiture in bronze. Between 2012 and 2017, Oliver has presented three exhibitions titled "Every Object Tells a Story", showing works of art from every corner of the world, accompanied by extensive catalogues.

In Hong Kong, we have just finished another round of auctions as we go to press. Exceptional results were achieved at Christie's autumn Chinese ceramics and works of art auctions, which totaled HK$797,795,000 (US$102,658,9 00). The top lot, a Ming Imperial wucai "fish" jar and cover in The Le Cong Tang Collection evening sale, fetched HK$213,850,000 (estimate HK$180,000,000). This extremely rare Jiajing mark and period jar, formerly in the J.M. Hu Family Collection, sold at Sotheby's New York on December 1st, 1992 for US$2,860,000, and at Sotheby's Hong Kong on October 29th, 2000 for HK$44,044,750, then a world record price for any Chinese porcelain. Other exceptional results included Zao Wou-ki's 29.01.64, which established a world auction record price for an oil painting by an Asian artist, selling for HK$202,600,000 (estimate HK$85,000,000-125,000,000).
I am also very pleased to be able to include the above photograph of the opening ceremony of "Ifugao Sculpture: Expressions in Philippine Cordillera Art" at the University Museum and Art Gallery, The University of Hong Kong, that took place on November 30th, 2017. Guests of honour included Alan Peter S. Cayetano, Secretary of Foreign Affairs, Republic of the Philippines; Roderico C. Atienza, Acting Consul General, Consulate General of the Philippines of Hong Kong; and Dr Martin Kurer, Chairman, Asian Art:Future. Dr Florian Knothe, Director, University Museum and Art Gallery, and the host of the event, commented: "Rarely shown in such a large group display, both figurative sculptures and ritual boxes exemplify the talent of artists from the Ifugao, Bontoc and Kankanaey tribes in the northern Luzon region of the Philippines." I would like to congratulate Dr Kurer and photographer At Maculangan for bringing this wonderful presentation of tribal art and culture to Hong Kong for the first time. This unusual exhibition runs until February 4th, 2018.
With an eye to the coming Lunar New Year, I am including an article by Dr Libby Lai-Pik Chan, "The Silver Age: Origins and Trade of Chinese Export Silver", which focuses on the objects being presented in the exhibition of the same name, taking place at the Hong Kong Maritime Museum between mid-December 2017 and February 25th, 2018. The show features beautiful Chinese export silverwares from prestigious museums and private collections, including two pieces from my own collection. Finally, this issue is perfect timing for the publication of an interesting article, "The Dogs of China: From Utilitarian Dogs to Elegant Hounds", by Patricia Bjaaland Welch. I would like to wish all of our readers a very happy, healthy and prosperous Year of the Dog.

---
Please click here to view the contents of this issue.