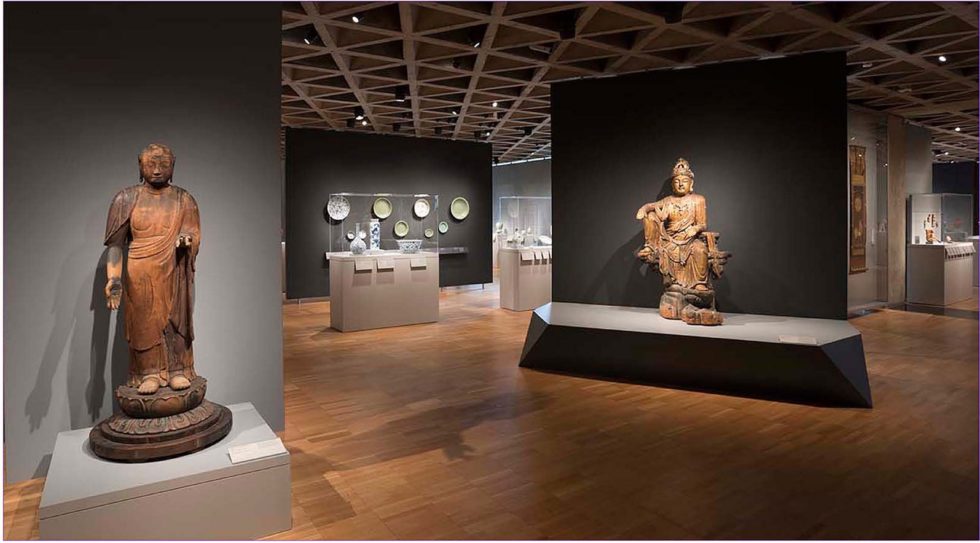 FOR THIS March–April 2018 issue, I am proud to publish six articles on the little-known, but exceptional, Asian art collections of the Yale University Art Gallery. The museum's modern and elegant Asian art galleries, which have expanded to occupy the entire second floor of the Louis Kahn building, reopened in 2017.
Founded in 1832, Yale University Art Gallery is the oldest university art museum in the Western hemisphere. It houses an encyclopedic collection of art in several buildings on the campus of the prestigious Yale University in New Haven, Connecticut. The gallery's collection of Asian art comprises nearly 8000 works from East Asia, South Asia, Southeast Asia, Iran, Iraq and Turkey, spanning the Neolithic period to the 21st century. Highlights of the collection include South and Southeast Asian sculpture, Indonesian textiles, Chinese ceramics and paintings, Japanese calligraphy, paintings and prints, Indian and Persian miniature paintings, and Korean ceramics.
Dr Denise Patry Leidy, the Ruth and Bruce Dayton Curator of Asian Art, explained: "We invite Arts of Asia readers to visit and explore the newly reinstalled collection. The expansion allows us not only to show more of the collection—including ceramics, sculptures, metalwork and textiles—but also present a series of rotating displays that focus on paintings and related objects from throughout Asia. Small, colourful paintings illustrating the life and loves of the Hindu god Krishna and a series of works representing the origins of writing in China, for example, are currently on view, as are Islamic and Japanese paintings. These focused installations will rotate in June and again in December 2018, so there will always be something new to study and enjoy in the galleries."
This special issue includes eye-catching advertisements from the world's leading Asian art galleries and auction houses participating at Asia Week New York 2018. Forty-five international galleries and five auction houses—Bonhams, Christie's, Doyle, iGavel and Sotheby's—will participate in the ten-day celebration of Asian art and culture that spans the metropolis from March 15th to 24th, 2018. Christina Prescott-Walker, Chairman of Asia Week New York, believes that the breadth and quality of the material on display will be nothing short of spectacular, saying: "With museum­ quality treasures representing countries from across the Asian continent, Asia Week New York is an integral part of the Asian art market for international collectors, curators and Asian art enthusiasts". In addition to the gallery open houses, auction sales, exhibitions, lectures, symposia and special events, the annual reception to celebrate the week's festivities will take place at The Metropolitan Museum of Art on Monday March 19th. Illustrated here are a number of the week's anticipated highlights.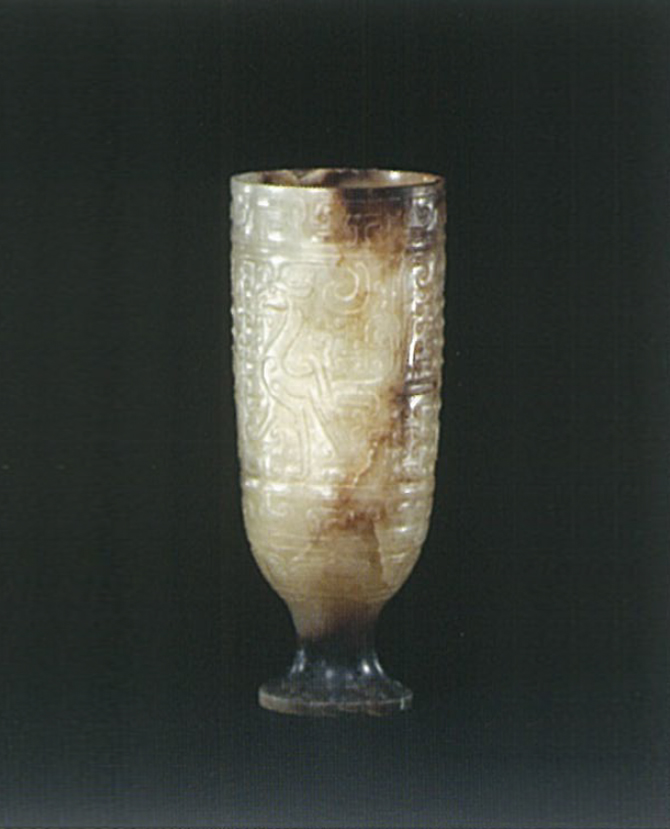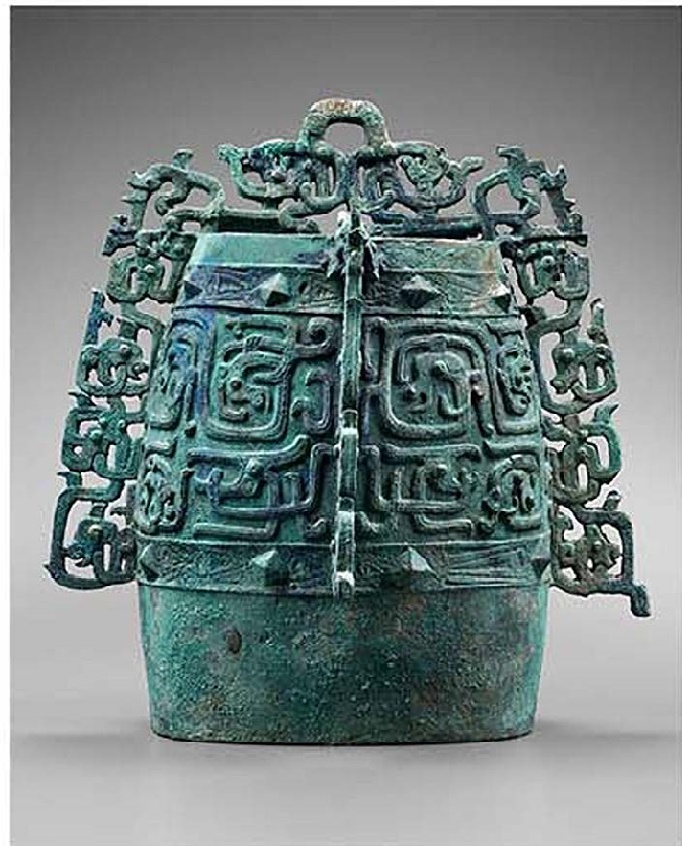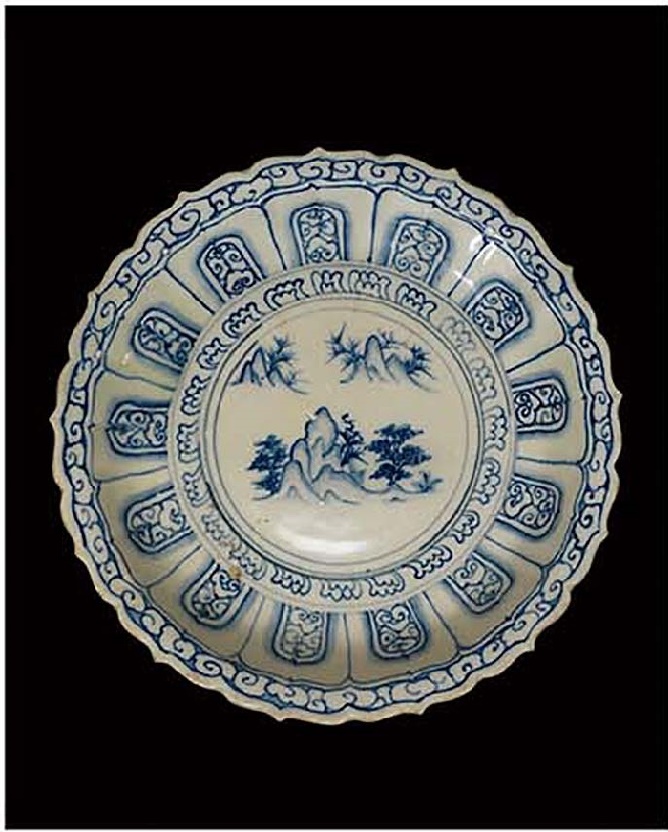 "Ancient Chinese Jade" is the title of the exhibition and sale at J.J. Lally & Co. (41 East 57th Street, 14th floor) with carvings from the Neolithic period to the Han dynasty. One of the rarest items in the collection is a slender stem cup decorated with two phoenix birds surrounded by a dense pattern of knobbed and linked scroll motifs. Jade stem cups of this kind were made for use by the emperor and powerful feudal lords.
Gisèle Croës, the Brussels-based dealer, is a renowned specialist in early Chinese art. Amongst the outstanding pieces that she will be exhibiting at Gagosian Gallery (980 Madison Avenue, 4th floor) is a bronze bell from the Spring and Autumn period, early 7th century BC. Incidentally, the exhibition, "Mirroring China's Past: Emperors and Their Bronzes", running from February 25th to May 13th, 2018 at the Art Institute of Chicago, features more than 180 exquisite objects from the museum's own holdings, US museums and private collections, but perhaps more importantly, many loans from the Palace Museum, Beijing, and the Shanghai Museum. Many of these magnificent objects have never before been shown outside China. For more information, please see the fascinating article, "Chinese Emperors and Their Bronzes", by Dr Tao Wang, pp. 116–125.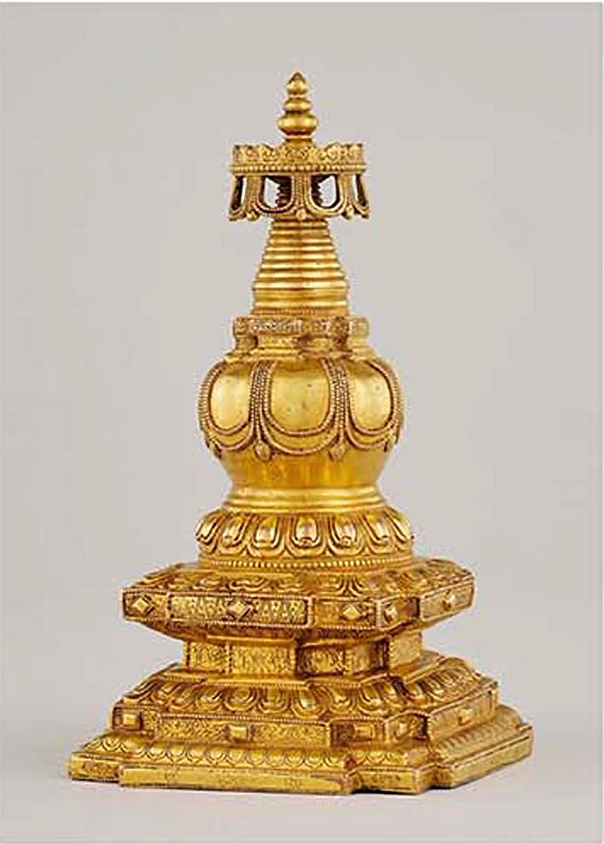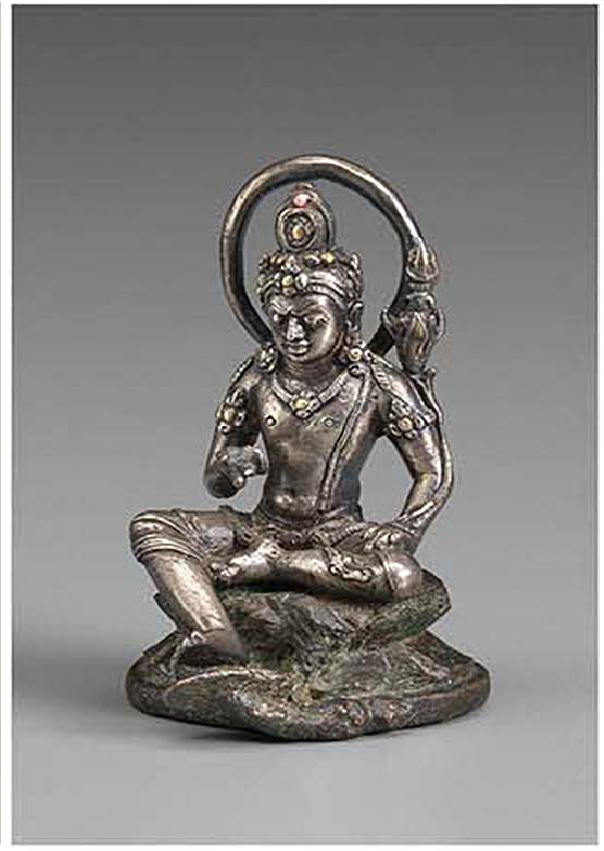 At Kaikodo (74 East 79th Street, Suite 14B), their exhibition, "Parallel Lives" curated by Howard and Mary Ann Rogers and Carol Conover, comprises Chinese, Japanese, Korean and Annamese works of art. "The 'Parallel Lives' of Neolithic Chinese and Japanese pottery strike us with their similarities of materials and basic techniques, but more so with their dramatic aesthetic differences … The exhibition also demonstrates that whereas parallel lines never meet, parallel lives can and do. A case in point is the underglaze-­blue decorated porcelains of China, Japan and Vietnam, each of which followed its own path of development while also displaying significant interdependence."
Michael C. Hughes LLC will present a wide-ranging group of Chinese ceramics and works of art along with a smattering of Korean objects at Gallery Vallois America (27 East 67th Street, 2nd floor). The highlight of his show is a rare large Cizhou meiping, 12th–14th century, that was deaccessioned by The Metropolitan Museum of Art in 2016. Carlo Cristi and Christophe Hioco will also be exhibiting at Gallery Vallois America (3rd floor). Carlo Cristi has been active in Himalayan and Southeast Asian art since 1981. Among the important pieces in his show is a 14th century Vajrapani, distemper on cotton, West Tibet.
Dr Robert R. Bigler looks forward to welcoming visitors at Dickinson Roundell Inc. (19 East 66th Street). The title of his exhibition is "A Merger of Cultures", featuring Buddhist art of the Yuan and Ming eras, such as an extremely rare stupa, gilt copper alloy, 14th century. lwona Tenzing's exhibition at Van de Weghe Fine Art (1018 Madison Avenue) will include exceptional sculptures and paintings from South and Southeast Asia. Her exquisite Bodhisattva Vajrapani from Central Java, 8th century, silver with gold inlay, is published in The Sensuous Immortals: A Selection of Sculptures from the Pan-­Asian Collection by Dr Pratapaditya Pal.
Carole Davenport presents "Jewels of Japanese Art Through the Ages", from painting to sculpture to ceramics, lacquer, as well as a Samurai somen and beautiful Noh masks at Tambaran Gallery (5 East 82nd Street, 2nd floor). The Japanese art on view dates from approximately the 12th century to the present day. Tambaran Gallery will also host the London-based Runjeet Singh, who specialises in arms and armour from the East, alongside Paris-based Alexis Renard, who deals in Islamic and Indian art.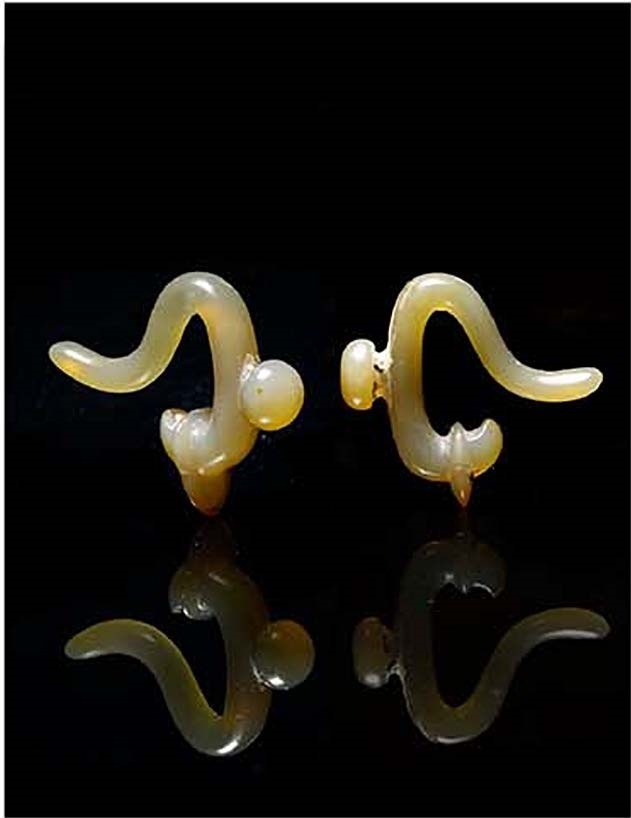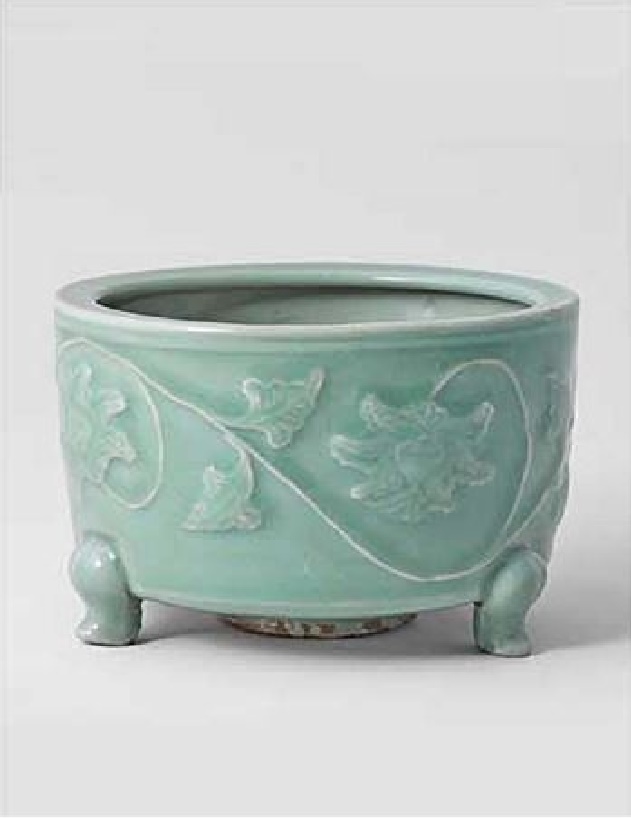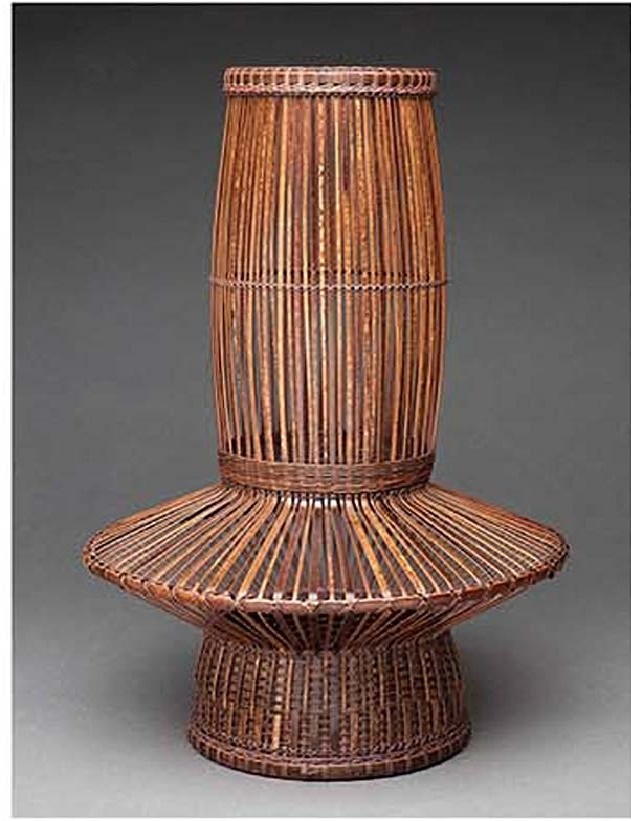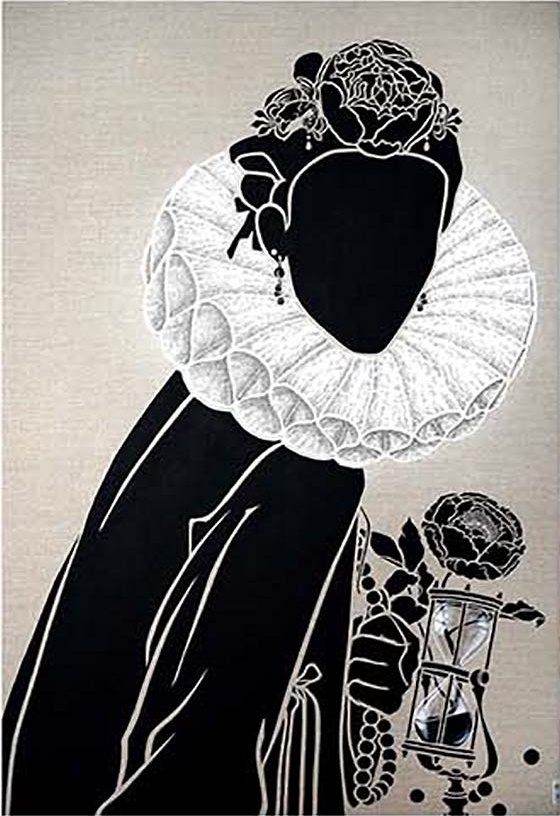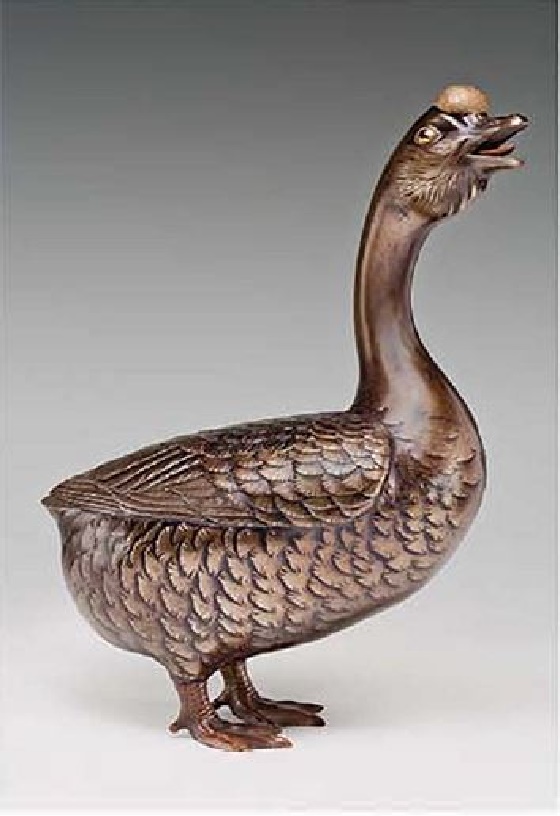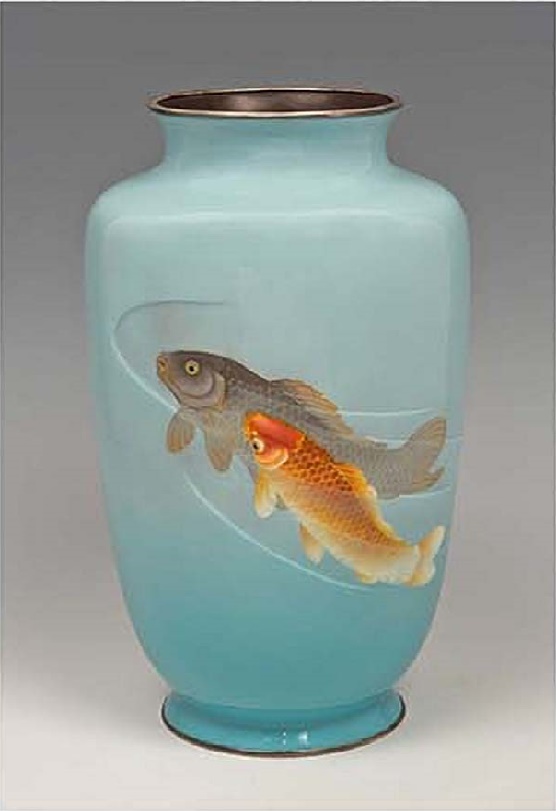 "Asian Jewels" is the title of Susan Ollemans' exhibition at Antiquarium Ltd (790 Madison Avenue, Suite 705), covering 2000 years of jewellery from China, Burma, Cambodia, India and Indonesia. Highlights include a pair of agate earrings, Liao dynasty, circa 10th–12th century. She describes them as a tour de force of the stone carver's craft: "Each earring is carved from a single slab of slightly translucent grey agate. Their polish and overall finish is of the highest quality and may well indicate a royal patron." Zetterquist Galleries (3 East 66th Street, Suite lB) will show a collection of celadons from China, as well as Korea, Japan, Cambodia, Vietnam, Burma and Thailand. It is hoped that this exhibition will give viewers an opportunity to closely compare the different manifestations of this mesmerising glaze.
For TAI Modem's first year of participation in Asia Week New York, the gallery will present both historic and contemporary masterworks of Japanese bamboo art at Jason Jacques Gallery (29 East 73rd Street). Among the more than thirty bamboo artists in the exhibition are 101-year old Monden Kogyoku, Living National Treasure Fujinuma Noboru, Hayakawa Shokosai V and Honma Hideaki, each of whom excels at expressing the unique character of bamboo. The works of these artists can be found in several leading US museum collections, including The Metropolitan Museum of Art and the Art Institute of Chicago.
"Circle with Radius of Zero" is the title of the exhibition at China 2000 Fine Art (177 East 87th Street, Suite 601), presenting six recent paintings by Annysa Ng, a New York-­based, Hong Kong-born artist. The talented artist addresses "the coexistence of separate identities, the inherent ineffability of the void, the cycle of birth and rebirth, the conscious and unconscious mind, and the transient, intangible, and invisible force of death that enlightens the meaning of life". One of Ms Ng's constant motifs is the circle or oval which appears in every painting in the form of a face, an Elizabethan ruff, a mirror, or other expressions of this shape without beginning or end.
Orientations Gallery and Oriental Treasure Box return to the Nippon Gallery, located on the 7th floor of the Nippon Club Tower (145 West 57th Street), from March 17th to 24th. This year's event, titled "Creatures of Habit: Splendid Techniques in Japanese Art", celebrates their seventh collaborative exhibition. Objects of the highest quality by accomplished and celebrated artists in the fields of cloisonne enamels, metalwork, ceramics, art lacquer, painting, basketry, carving and textiles will be on view. Imperial Court Artists and Living National Treasures are significantly included. "Creatures of Habit" refers both to the objects in the exhibition and the refined techniques of the artists who crafted them. The display will celebrate the intense observations of nature that led to remarkable realism or unique stylisation of the range of the animal kingdom, including marine life, birds and insects. An illustrative lecture by Hollis Goodall, Curator of Japanese Art at the Los Angeles County Museum of Art, will be held at 4 pm on March 19th at the prestigious Nippon Club.
As usual, I look forward to catching up with our many subscribers, advertisers, contributors and friends in New York during the forthcoming week of Asian art exhibitions, auctions and activities. Let me wish all those attending an enjoyable and successful week.
---
Please click here to view the contents of this issue.