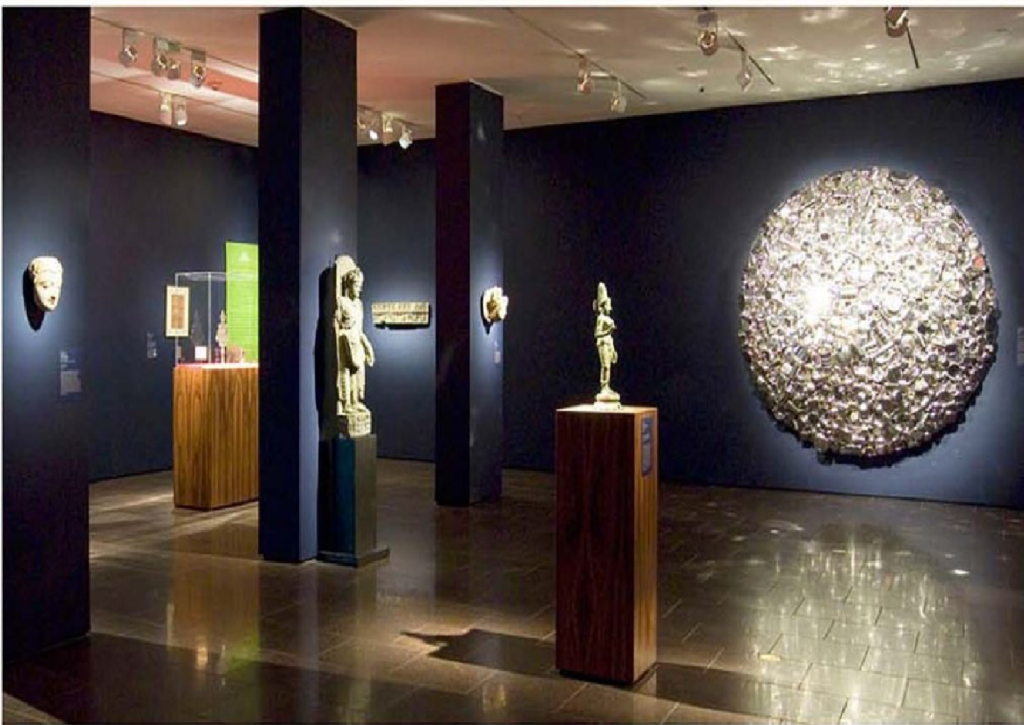 THIS EDITORIAL leads with photographs of Amy Poster with Beatrice Chan at the Museum of Fine Arts, Houston (MFAH), and a view of the museum's impressive Arts of India Gallery. For readers unfamiliar with the MFAH, it is one of the most exciting museums in the United States, and continues to expand its collection of Ancient and Modern Asian Art. Gary Tinterow, Director, has written a Foreword after which the museum's curators have produced a fine selection of articles that expertly showcase the museum's collections of Asian art spanning nearly five millennia. I truly hope that our readers will enjoy learning about the MFAH and some of its key benefactors in the city of Houston, who have played such an important role in the growth of the museum's collections.
As a result of the long-standing support of Amy Poster, Arts of Asia is pleased to publish this special issue to bring attention to some of the great works in the museum's permanent collections. I am delighted to work with Amy again, and would like to thank Beatrice Chan and all the MFAH staff for their fine efforts in producing this stunning issue, which also coincides with the spectacular exhibition, "Emperors' Treasures: Chinese Art from the National Palace Museum, Taipei", at the MFAH from October 23rd, 2016 to January 29th, 2017. (Readers will recall that our July–August 2016 issue featured an in-depth article on the "Emperors' Treasures" exhibition organised by the Asian Art Museum of San Francisco, from June 17th to September 18th, 2016.)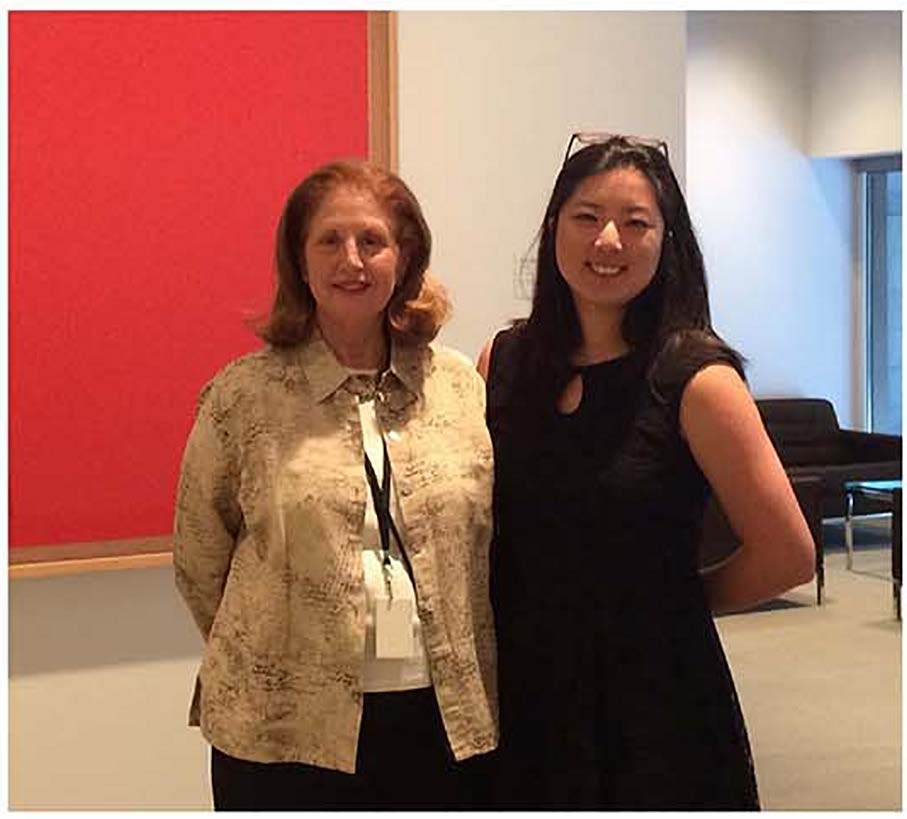 The 19th edition of Asian Art in London (AAL) runs from November 3rd to 12th, and the theme this year is "East Meets West!" As usual, I will provide some of the highlights in my Editorial, but I would urge any reader in London during AAL this year to try to make the most of a wonderfully diverse programme, which will be of interest to anyone passionate about Asian art. Kicking off activities is the AAL Champagne Reception on November 3rd at the China Exchange in Soho, where guests may view an exhibition of rare photographs of Shanghai from the Stephan Loewentheil collection. I would also like to mention the annual Oriental Ceramic Society lecture at 5.30 pm on Monday November 7th at Bonhams on New Bond Street. Colin Sheaf's lecture, titled "Bond Street Blues: The Victorian Passion for 'Nankin'", is likely to be highly entertaining. Across the street, at 7.30 pm the same day, Sotheby's will host the book launch and reception for Chinese Ivory Carvings: The Sir Victor Sassoon Collection by Rose Kerr.
Another event of note is the annual AAL Symposium, this year discussing "The Science of Art", on Wednesday November 9th at the China Exchange in Soho. Participants will include Stephan Loewentheil, collector and sponsor, Carlos Bayod, Director, Lucida Project, Factum Arte, Madrid, Riccardo Montanari, dealer and scientific researcher, and renowned historian and TV presenter Dan Cruickshank. For a completely unique event, attendees should put Thursday November 10th in their diary, as there will be a cocktail reception starting at 6.30 pm followed by a panel discussion at The Queen's Gallery, Buckingham Palace, to mark the publication of Chinese and Japanese Works of Art in the Collection of Her Majesty The Queen by John Ayers. This much anticipated catalogue raisonné examines over 2000 works in the Royal Collection.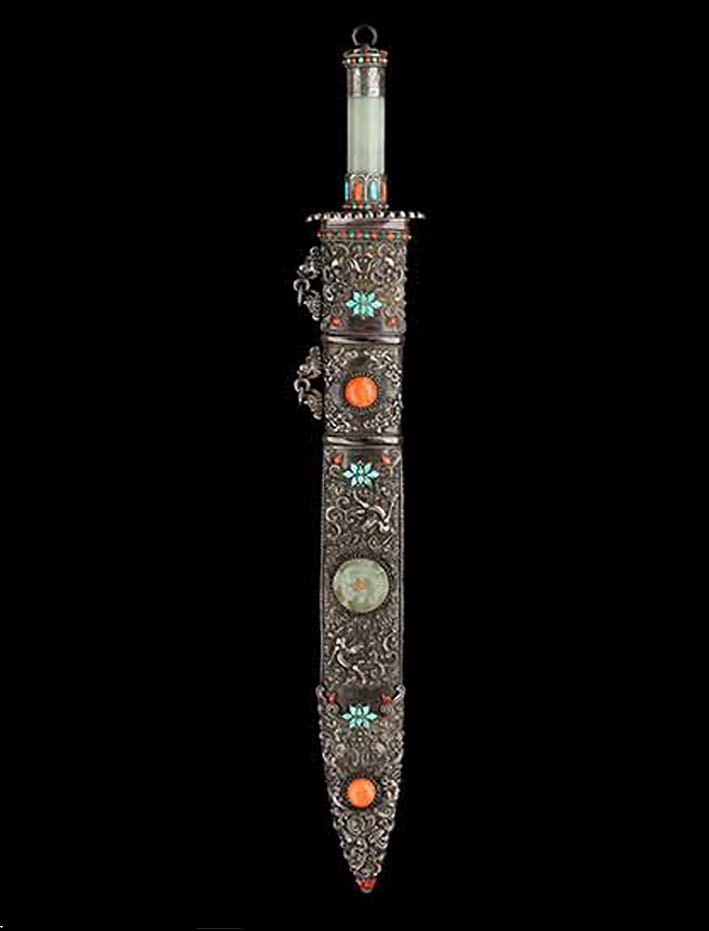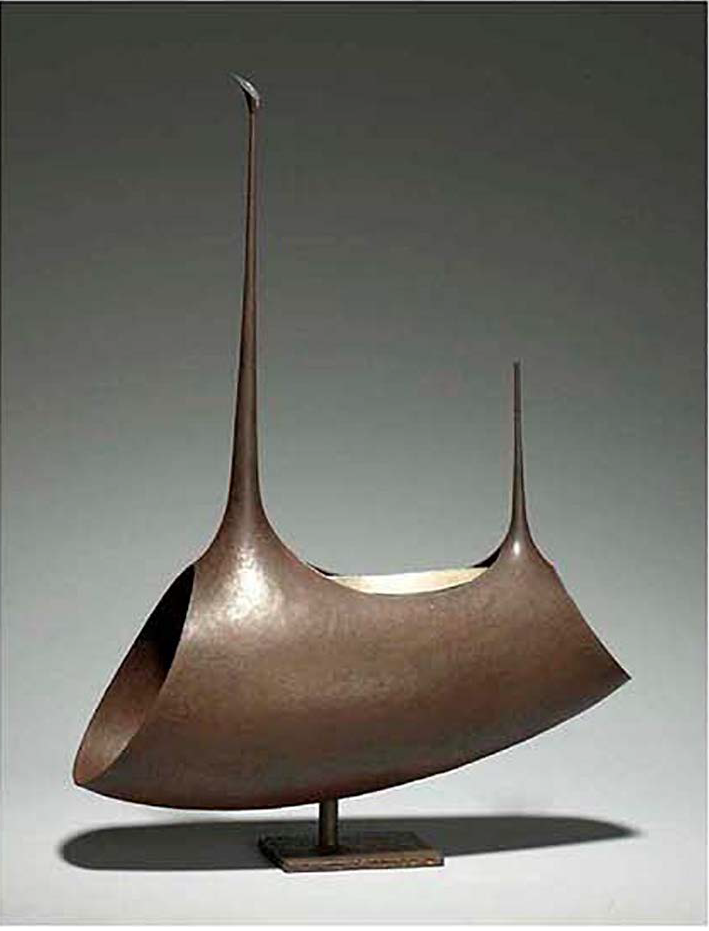 I always enjoy the Open Evenings at the participating galleries and auction houses, which provide an opportunity to catch up with friends. In Kensington Church Street, I look forward this year to the Marchant exhibition, "Kangxi Blue and White and Underglaze Copper-Red". On view and for sale are thirty-four wonderful pieces that have been carefully selected over a number of years. Key elements of Kangxi porcelain are the landscape scenes, as shown above on the blue and white vase. Gregg Baker Asian Art is proud to present for the first time an exhibition devoted to seven prominent Japanese avant-garde artists and the work they created in the post-Second World War art scene. Jorge Welsh Works of Art marks its 30th anniversary with an exhibition, "A Time & A Place: Views and Perspectives on Chinese Export Art". I would like to congratulate Jorge Welsh and Luísa Vinhais, and wish their gallery many more successful years to come.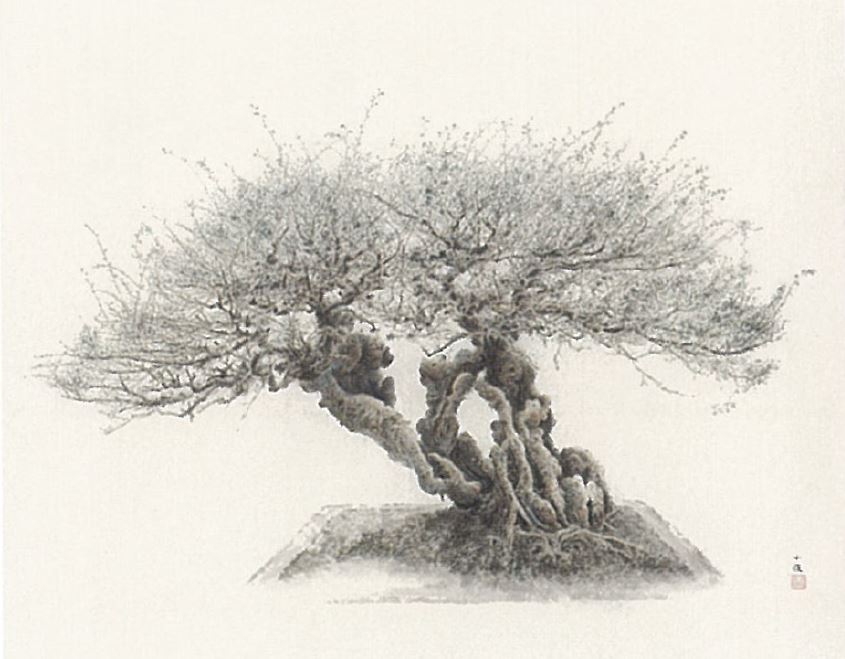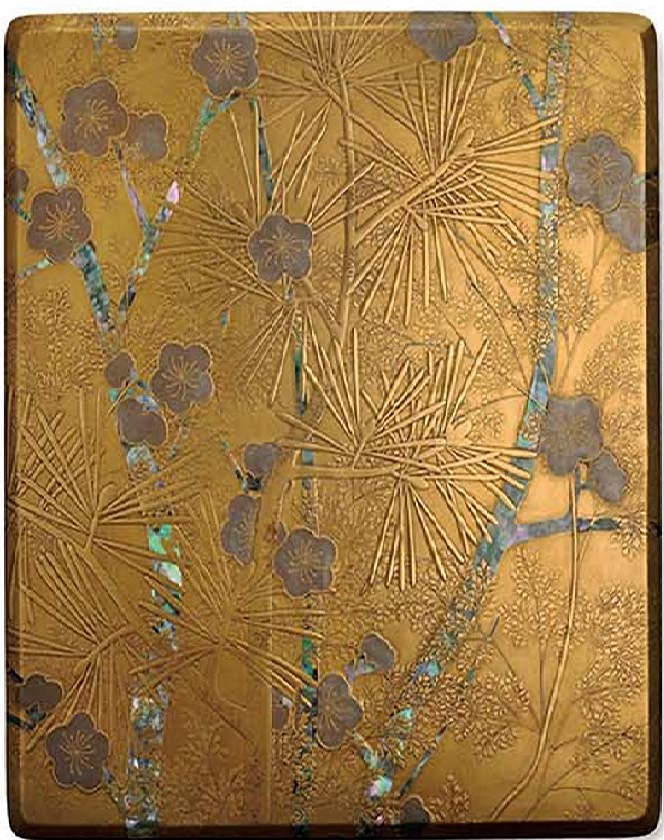 In Mayfair, Eskenazi will this year present two exhibitions at their renowned gallery. The first is an exhibition of twenty-­four works of early Chinese art highlighting the creative brilliance of Chinese artisans. The exhibition will include a number of important artworks in bronze, gold, silver and jade from private collections. The second is an exhibition of works by ink painter Zeng Xiaojun, about which Daniel Eskenazi said: "We are delighted to hold our inaugural exhibition of Zeng Xiaojun paintings, the first European show dedicated entirely to his work. Xiaojun belongs to a small group of artists widely recognised as the most significant contemporary Chinese ink painters working today."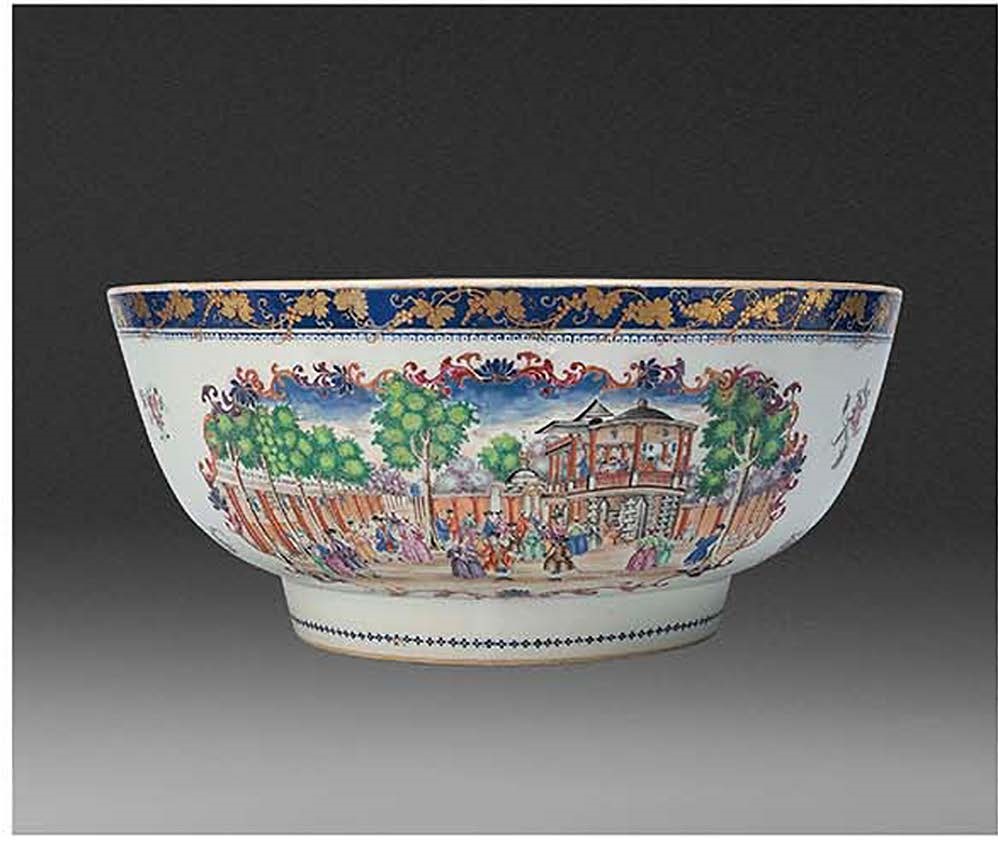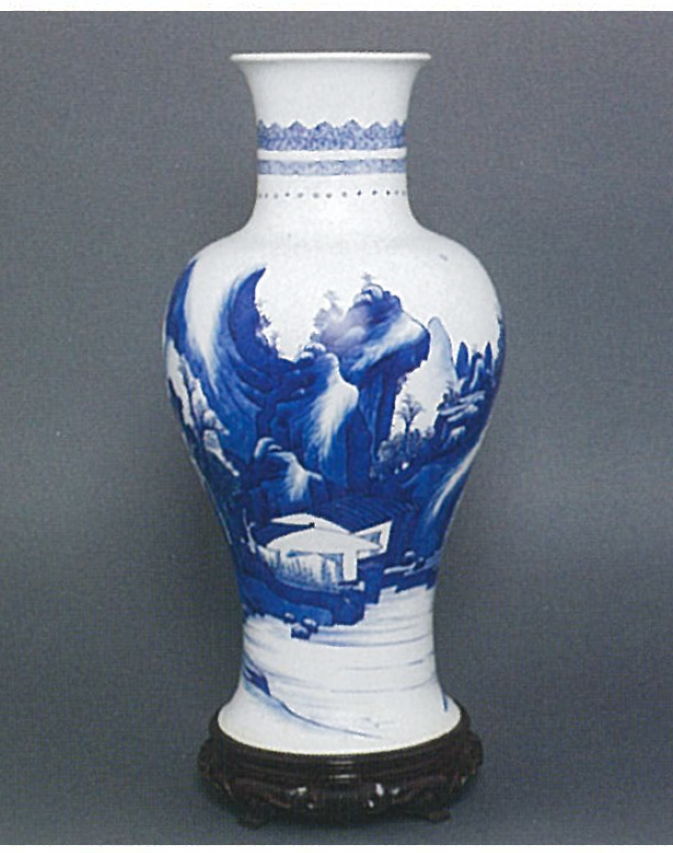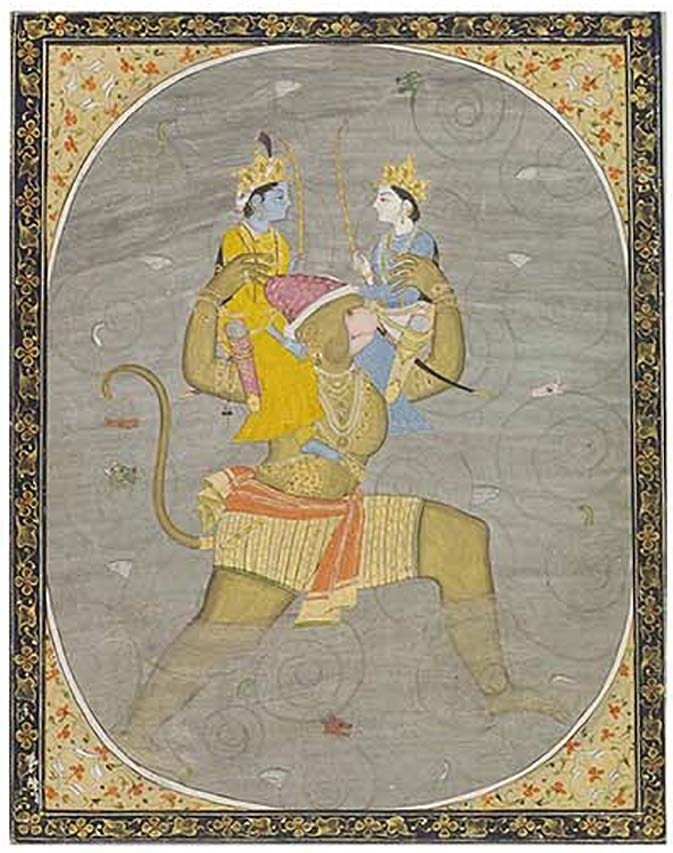 In St James's, Simon Pilling's exhibition this year is titled "Between Light & Shadow". Many of the exquisite Japanese works on display capture a magical moment in time and nature. Illustrated is a gorgeous writing box, suzuribako, with sumptuous design in the Rinpa style that epitomises the glory of Japanese gold makie. The unknown artist has taken three auspicious plants-the pine, plum and hare's foot fern, shinobu—playing with their scale in the creation of a rich, textured pattern.
London is also home to established galleries specialising in Indian art. Francesca Galloway will be showing Pahari paintings from the celebrated collection of Eva and Konrad Seitz, who built an important collection of Indian miniatures and generously gifted a group of important Pahari paintings to the Rietberg Museum in Zurich. Also attracting my attention is Simon Ray's exceptional Indian 18th century wine cup, consisting of large emeralds set with gold fittings and mounted on a gold stem with leaf-shaped clasps holding the receptacle.
"London's best kept secret" is how a client described Runjeet Singh's inaugural exhibition for AAL last year. Runjeet has specialised in Eastern arms and armour for more than fifteen years and his 2016 exhibition at Mackinnon Gallery will feature such highlights as a Chinese 19th–20th century bejewelled sword, set with large carved jade discs. Finally, John Eskenazi will present an exhibition of important Indian sculptures and fine Southeast Asian and Himalayan works. Among the many rare and interesting works is a profoundly beautiful stone head of the Buddha from southern Vietnam, 7th–8th century.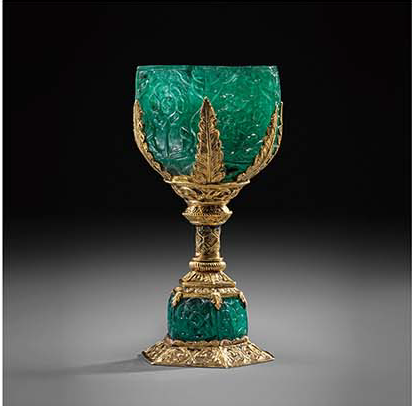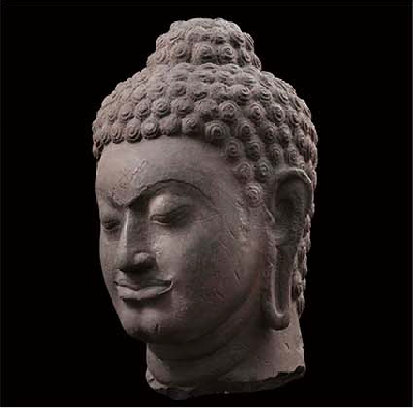 Rounding off the year of exhibitions and sales, international attention will again focus on Hong Kong. During the months of November and December 2016, residents and visitors to my home town will have the opportunity to attend outstanding Asian art events. Martyn Gregory, the leading specialist in paintings related to the China Trade, will present "From Eastern Shores", an exhibition of historical pictures by Chinese and Western artists, which will be held at The Long Gallery, Hong Kong Maritime Museum, from November 10th to 19th.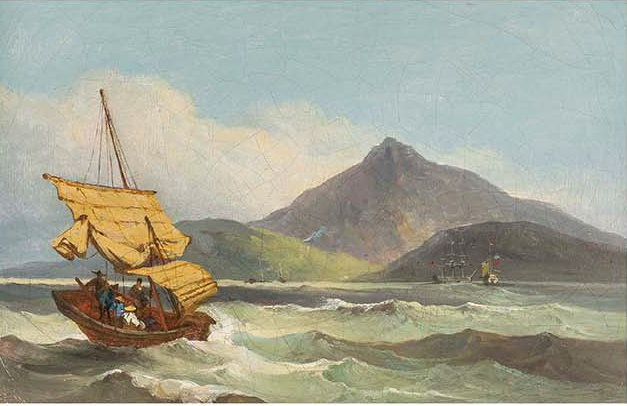 The fifth edition of China in Print—Hong Kong Rare Book, Photograph and Map Fair—opens at 4 pm on Friday November 18th and runs until Sunday November 20th. This fair will be held again at the Hong Kong Maritime Museum's Special Exhibitions Gallery. Among the many worthy items being exhibited at the fair is the first English edition of "The Little Red Book" signed by Chairman Mao Zedong. It is thought that Mao signed a mere handful of copies of this famous book, making this a very rare object of historical importance. Another interesting publication on offer is a first edition of the important "Delegates' Version" of the New Testament in Chinese—the translation was the result of a collaborative effort between English and American missionaries after a meeting in Hong Kong in 1843—a significant step in the development of Christianity in China. Admission to the fair is free and all items are for sale.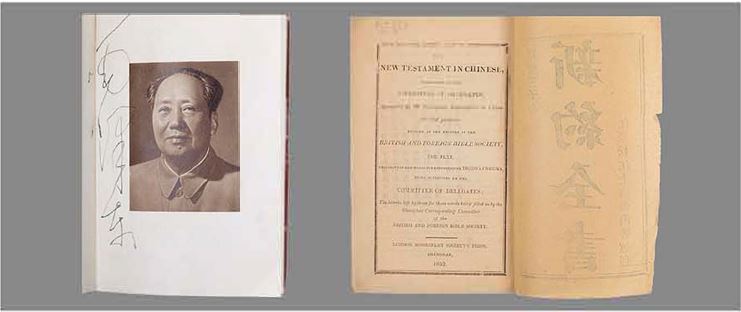 This year, Alisan Fine Arts celebrates their 35th anniversary with a large exhibition at the Hong Kong Central Library, featuring a carefully curated selection of thirty-five works by thirty-five artists whom the gallery has represented in the course of its esteemed history. On display from December 2nd to 8th will be significant paintings from important private collections purchased through Alisan Fine Arts. The renowned artists include Zao Wou-Ki, Chu Teh-Chun, Chao Chung-hsiang, Walasse Ting, Lui Shou-kwan, Fang Zhaoling, Wang Tiande, Wei Ligang and Gao Xingjian, to name a few of the influential artists who have made a significant contribution to the development of Chinese contemporary art. Alongside the exhibition, a monograph will be published dedicated to the gallery's history and Director Alice King's great accomplishments.
I would also like to let readers know about the upcoming 2nd International Seminar, "Inside Out, Outside In: Clothing, Cloth and the Meeting of Cultures", organised by the Queen Sirikit Museum of Textiles at the Intercontinental Hotel in Bangkok from January 8th–13th, 2017. For more details please see www.qsmtsymposium2017.com.
With the holiday season approaching, my devoted Arts of Asia team joins me in sending our wonderful supporters—subscribers, contributors and advertisers—our very best wishes for peace, joy, good health and prosperity throughout 2017.

---
Please click here to view the contents of this issue.