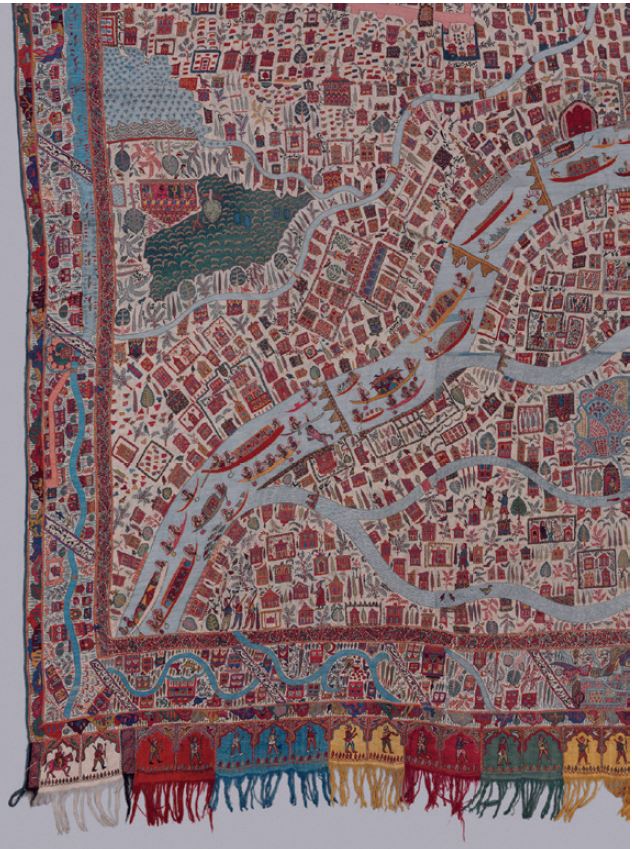 THIS AUTUMN, the Victoria and Albert Museum in London presents a series of exhibitions, displays and digital initiatives that will explore the rich and varied culture of South Asia, both past and present. One of the headline exhibitions of the V&A's India Festival is "The Fabric of India", curated by Rosemary Crill and Divia Patel. This will be the first major show to explore the dynamic and multifaceted world of handmade Indian textiles from the 3rd to the 21st century.
For our September–October 2015 issue I am delighted to publish Rosemary Crill's wonderful article on textiles from India as well as additional articles in celebration of other aspects of the V&A's Indian collection, such as: the 25th anniversary of the opening of the museum's Nehru Gallery of Indian Art (the permanent gallery opened in 1990); 25 years of the Nehru Trust, which gives grants to Indian scholars to visit the UK and has provided a launch pad for the careers of several eminent experts in the fields of art history, conservation and museums in India; the significant digitisation of large sections of the Indian collections, including nearly 6000 Indian paintings, over 3000 Indian textiles and the V&A's Indian hardstone objects; as well as current research on the collection.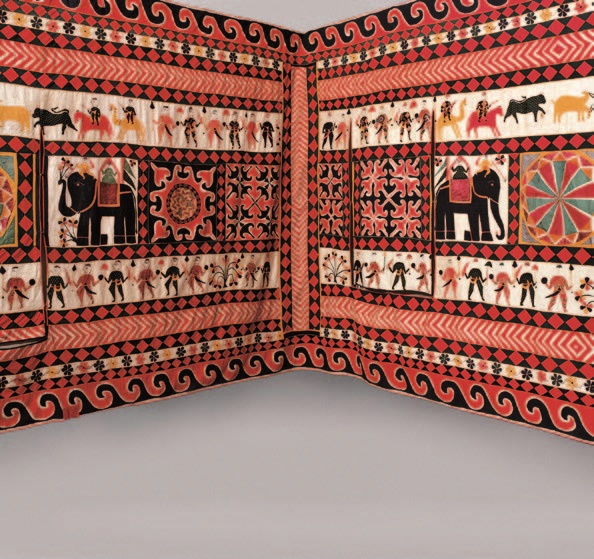 In addition to the main exhibitions mentioned above, there are also many more activities scheduled for the India Festival. I would particularly like to mention the digital musical instruments exhibition, entitled "Musical Wonders of India", in which 19th century musical instruments from the V&A's collection will be juxtaposed with footage of leading contemporary musicians playing similar, but more modern instruments. A number of the 19th century instruments will be installed within the Nehru Gallery, complemented by live performances in the museum.
I would like to congratulate the V&A on bringing to the public so many fascinating and enriching displays, and am pleased that our readers now also have an opportunity to learn about these collections. I would also like to thank the distinguished V&A contributors for the excellent array of articles in the magazine; especially Rosemary Crill, Nick Barnard and Lucy Hawes for their invaluable assistance in co-ordinating the manuscripts and photographs.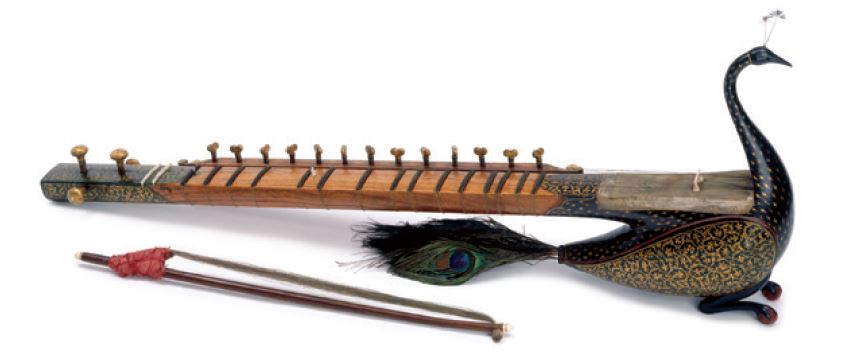 Autumn 2015 will be filled with exciting art auctions, gallery exhibitions and fairs around the world. In this Editorial, I am highlighting several interesting events to keep readers accordingly informed.
J.J. Lally & Co. of New York is pleased to announce the exhibition "Early Chinese White Wares: The Ronald W. Longsdorf Collection", opening on September 11th and on view until October 3rd, 2015. Ronald W. Longsdorf, an American designer who has spent most of his career in Asia, has collected early Chinese white wares, from the Sui dynasty (581–618) to the Jin dynasty (1115–1234), for more than 25 years. The collection includes classic examples of highly refined and elegant shapes, including a finely potted deep "U"-shaped cup with matching pedestal stand made in the Sui dynasty and an amphora with dragon handles made in the 7th century. The exhibition will be accompanied by a fully illustrated scholarly catalogue.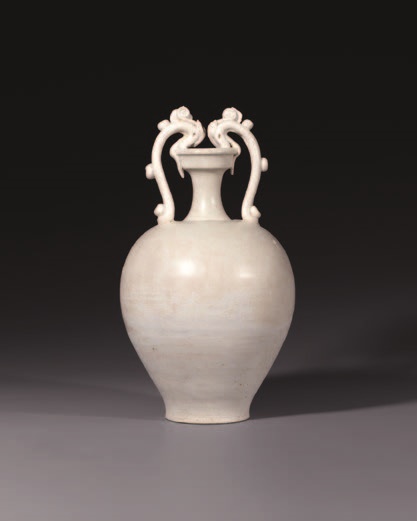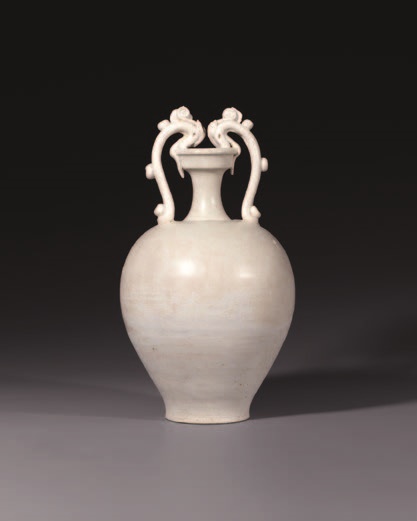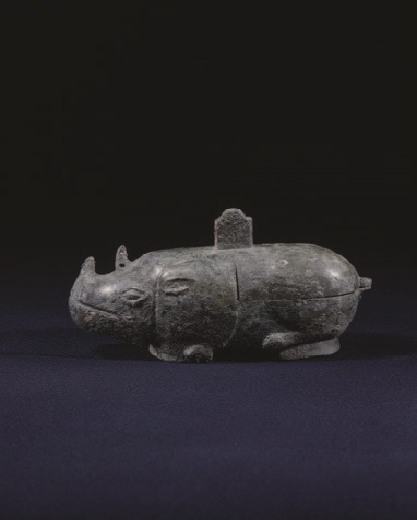 Kaikodo's Autumn exhibition (September 12th to October 30th) is entitled "Safari". A selection of paintings and works of art on view "invites you to go on safari without leaving the comfort of an Upper East Side gallery" (also online at www.kaikodo.com). A rhinoceros, an owl, a pride of lions, pheasants, tigers and cranes are among the creatures that have been corralled in bronze, ceramic and painting by artists from China and Japan. Kaikodo's founders, Howard and Mary Ann Rogers, explain: "Images of beasts of burden and the companions of the deceased, along with denizens of imperial parks or jungle and forest wildernesses, have historically populated not only temples and tombs, households and palaces, but psychological realms as well, where they are imbued with powers and significance beyond the natural".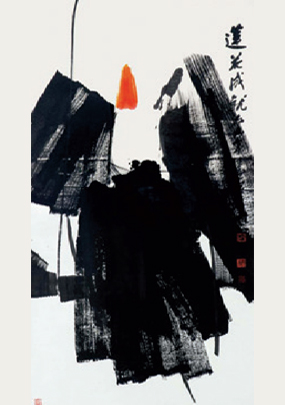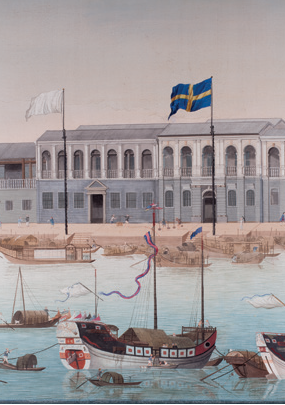 Alisan Fine Arts proudly presents "A Legacy of Ink: Lui Shou-kwan 40 years on", an exhibition of works by Lui Shou-kwan (1919–1975) to commemorate the 40th anniversary of his death. Lui Shou-kwan is intrinsically linked to the milieu of post-war Hong Kong art and culture, and scholars have credited him with the establishment of the "New Ink Painting Movement", which has had a far-reaching influence on modern and contemporary ink art. Curated by Daphne King, director of Alisan Fine Arts, this exhibition presents works from the private collection of Lui Shou-kwan's family, offering examples from throughout the artist's career, beginning with Hong Kong semi-abstract landscapes, scenes of boats and culminating in his renowned abstract Zen paintings. The special exhibition will be held at the Hong Kong Arts Centre from September 23rd–30th, 2015.
The London-based Martyn Gregor y gallery, annual visitors to Hong Kong since 1979, will be holding their latest exhibition "China Observed: Historical pictures by Chinese and Western artists 1750–1970" at the Hong Kong Maritime Museum, Central Pier No. 8, from October 7th–14th, 2015. Pride of place in this year's show is taken by the Alexander Hume scroll painting of the Hongs, or "Factories", of Canton—one of the earliest, and (at 27 square feet) perhaps the largest such painting to have been seen in Hong Kong. This highly detailed view of the Hongs, through which all China's trade with the West was conducted, has remained in the same family since the time of Alexander Hume, chief of the East India Company in Canton from 1770 to 1774.
The Oriental Ceramic Society (OCS), based in London, is a renowned international society for the study and appreciation of Asian art, with a special focus on ceramics. Founded in 1921 by a group of ceramics collectors and connoisseurs, the Society's mission soon expanded well beyond the field of Chinese ceramics to include the arts of Asia. Through lectures, handling sessions, exhibitions, visits and publications, the Society provides a dynamic forum in which members can develop and exchange their knowledge with experts and fellow enthusiasts. After three successful years, Regina Krahl has finished her term in office and Jessica Harrison-Hall, Head of China and Curator of Chinese Ceramics at the British Museum, has been elected as the new President of the OCS. Jessica will continue Regina's hard work to ensure that the Society upholds its long tradition of high academic standards and sociable events.
Finally, I would like to inform readers that the Hong Kong Museum of Art closed on August 3rd, 2015 for a HK$930 million (US$120 million) renovation and expansion that will allow 43 per cent more exhibition space and higher ceilings when it reopens by 2019. As a result of this major overhaul, the museum's exhibition area is to be expanded from 7000 square metres to more than 10,000 square metres, and the galleries will increase from seven to ten. Museum Director Eve Tam explained: "We will have more space for exhibitions and at least one of the galleries will be for a permanent display of Hong Kong art". A new gallery will be set up on the rooftop and two others will be in a new annex block with double the current ceiling height. The museum will look "modern and clean" and the colour of its exterior walls will be changed from brown to light grey to make it distinct from the adjacent Hong Kong Cultural Centre complex. Established in 1962, the museum was first housed in the High Block of Hong Kong City Hall before moving in 1991 to its present premises in Tsim Sha Tsui.

---
Please click here to view the contents of this issue.