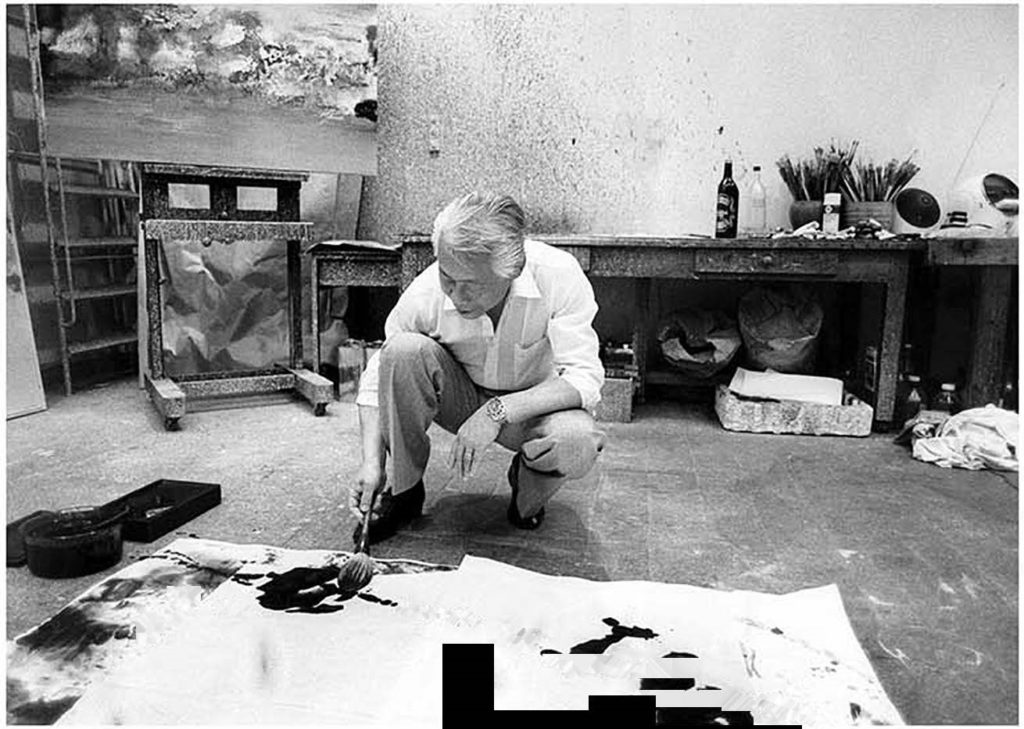 I AM particularly pleased to present this special September–­October issue of Arts of Asia focusing on Asian contemporary art. This subject is especially close to my heart, and it has been exciting watching the development and growth of the contemporary art scene in China and Hong Kong, in particular, over the last twenty years.
The pioneering Zao Wou-Ki (1920–2013) is one of my favourite artists. His profound understanding of both Chinese painting techniques and of Abstract Expressionism allowed him to embrace Eastern and Western principles, creating monumental and inspirational works that demonstrated affinity between cultures. We are fortunate to have two articles by Melissa Walt and Ankeney Weitz respectively, from Colby College of Waterville, Maine, USA, showcasing Zao's fascinating life and enormous artistic achievements.
Melissa and Ankeney have with Asia Society Museum, New York, co-organised the first museum retrospective of Zao's work in the United States. The exhibition, "No Limits: Zao Wou-Ki", runs at Asia Society Museum from September 9th, 2016 to January 8th, 2017, and travels to the Colby College Museum of Art from February 4th to June 4th, 2017. The articles in this issue of Arts of Asia and the exhibition in America demonstrate why Zao has long been regarded by his peers and art critics alike as among the most important international painters of the 20th century.
Melissa points out in her article (pages 49–61) that "he received his given name, Wou-Ki (無極), meaning 'without limits', from his paternal grandfather, a Confucian scholar of the Qing dynasty (1644–1911), who bestowed upon his grandson a name redolent of Daoism". Zao was indeed adventurous and in 1948, he sailed to Paris with his wife, Xie Jinglan, to continue his art training. Zao made the most of his opportunities in France and developed his connections, befriending artists such as Alberto Giacometti ( 1901–1966) and Joan Miró (1893–1983). His first solo exhibition in Paris at Galerie Creuze was well received.
In 1950, through his friendship with Belgian-born poet, writer and painter Henri Michaux (1899–1984), he began to work with the French art dealer Pierre Loeb (1897–1964). In the following years, Zao had several exhibitions in Paris, where he met and established a lifelong friendship with the renowned architect I.M. Pei and his wife Eileen Loo (1942–2014); he also exhibited in Basel, Bern, Lausanne, Chicago, London, Rome, Washington DC and New York. During this key period, his painting style evolved so that he created abstracts.
Over the course of the next six decades, Zao successfully established himself through international gallery and museum exhibitions to become one of the world's best known Chinese artists. Alisan Fine Arts was one of the first galleries in Hong Kong to exhibit Zao's works on canvas and paper, representing him initially in 1993, followed by shows in 1996, 1999, 2003 and 2009. De Sarthe Gallery, with splendid locations in Hong Kong and Beijing, has also been dealing in Zao Wou-Ki's works for the last thirty years. Zao's paintings continue to be in high demand, and his extraordinary works form part of the permanent collections of numerous leading museums.
In this same issue, I am pleased to present complementary articles on Lui Shou-kwan's examination and re-interpretation of classical Chinese paintings; an examination of the works and style of controversial contemporary artist Gu Wenda, who has very much followed in the footsteps of Zao Wou-Ki by dividing his time between the US and China; a profile of, and interview with, Britta Erickson, an early foreign aficionado of Chinese ink painting and currently the Artistic Director of the groundbreaking Ink Studio in Beijing; and a review of the exhibition of paintings from the Japanese Gutai movement recently on display at the Ayala Museum in Manila. I would like to thank all of the contributors and institutions for their co-operation in preparing these fascinating articles.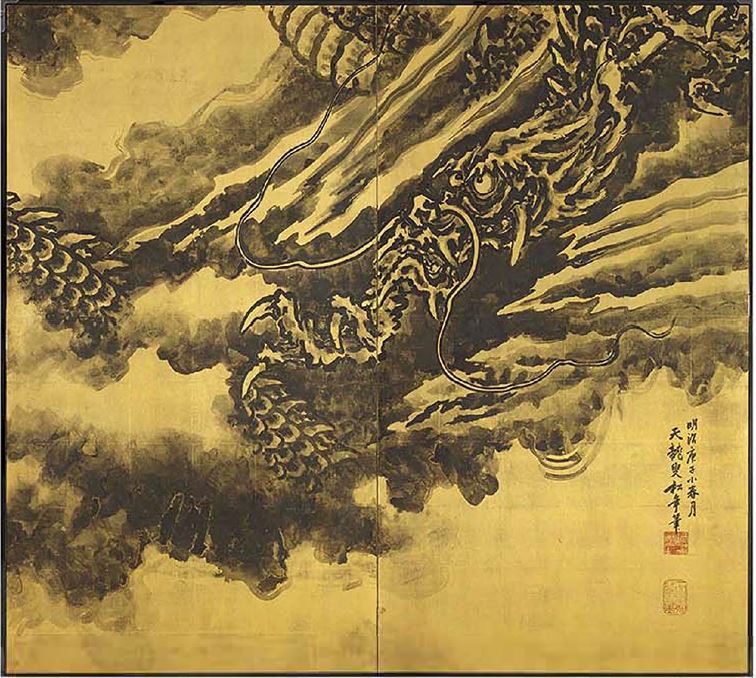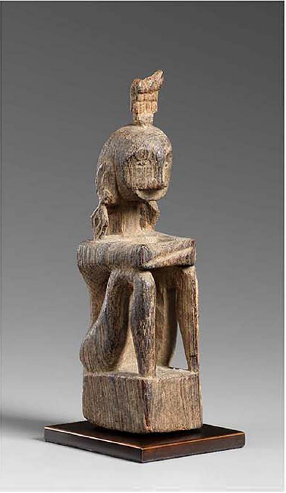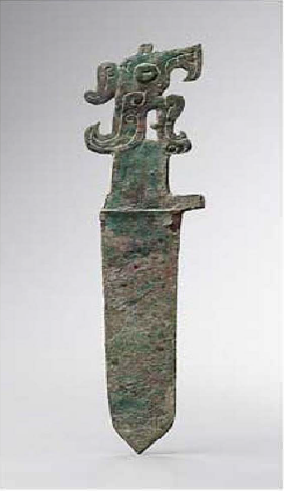 After a long summer's break, the Asian art autumn season opens with major events in America, Asia and Europe. I am eagerly looking forward to the upcoming auction previews and sales, as well as gallery exhibitions. The following art fairs, listed chronologically, will also be of interest to Arts of Asia readers: Parcours des Mondes in Paris (September 6th to 11th); Biennale des Antiquaires in Paris (September 10th to 18th); Asia Week San Francisco Bay Area (September 30th to October 8th); Fine Art Asia in Hong Kong (October 2nd to 5th); TEFAF New York Fall (October 22nd to 26th); Asian Art in London (November 3rd to 12th); and New York Art, Antique and Jewelry Show (November 9th to 13th).
Gregg Baker Asian Art is excited to be participating for the second time at Parcours des Mon des. Dealing in Japanese folding screens since 1985, Gregg Baker explained: "Our aim is to introduce people to the beauty and versatility of the Japanese screen, from full size six-fold screens to smaller two-fold furosaki, which were traditionally used in the tea ceremony, and range in date from the 16th to the 21st century." These screens have a wide variety of designs, from the traditional to the more abstract and contemporary, and will be on display at Galerie Arnoux (27, rue Guenegaud).
Thomas Murray, a private dealer of Asian and Tribal art, is also very pleased to be returning to Parcours des Mondes with a show called "Miniature Treasures". His exhibition at JSC Gallery (3, rue des Beaux-Arts) includes Korwar, Leti and Borneo ancestor figures, charms and talismans, plus a spectacular group of Tunggal Panaluhan shaman's staffs of classical and archaic styles, from the Toba Batak, Sumatra, dating to the 19th century or earlier.
Gisèle Croës, the well-known Brussels-based antiques dealer, has regularly exhibited at major international fairs, such as the Biennale des Antiquaires in Paris, The European Fine Art Fair in Maastricht and Asia Week in New York.
On the occasion of the 2016 Biennale des Antiquaires at the Grand Palais, she has selected a number of Chinese masterpieces ranging in date from the Neolithic period to the Qing dynasty, illustrating the supreme artistic achievement of each period. In addition to ritual vessels, a collection of outstanding bronze weapons will also be presented.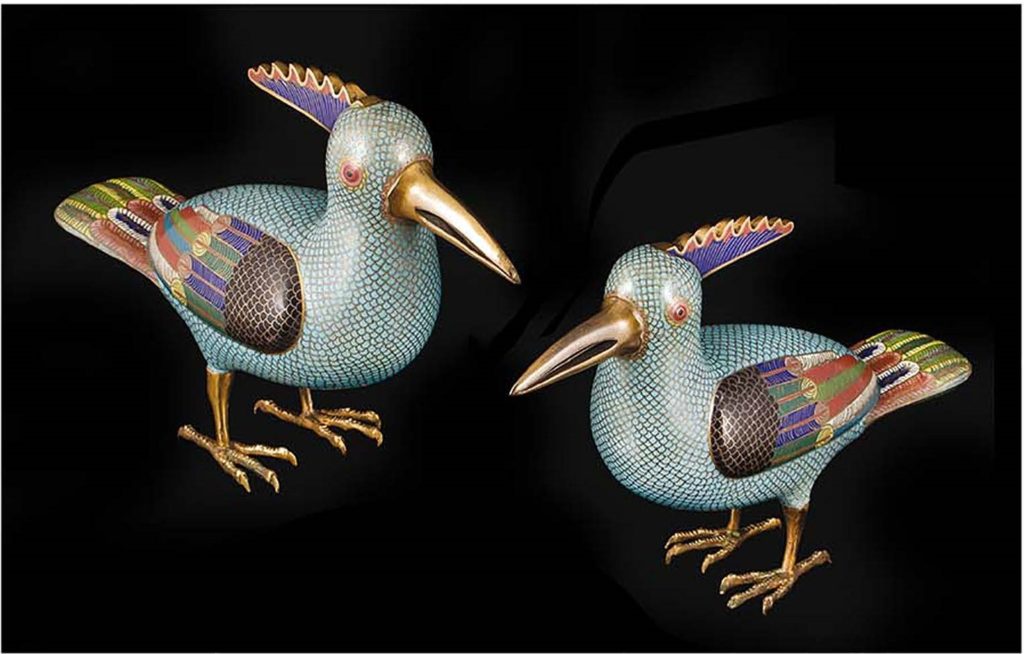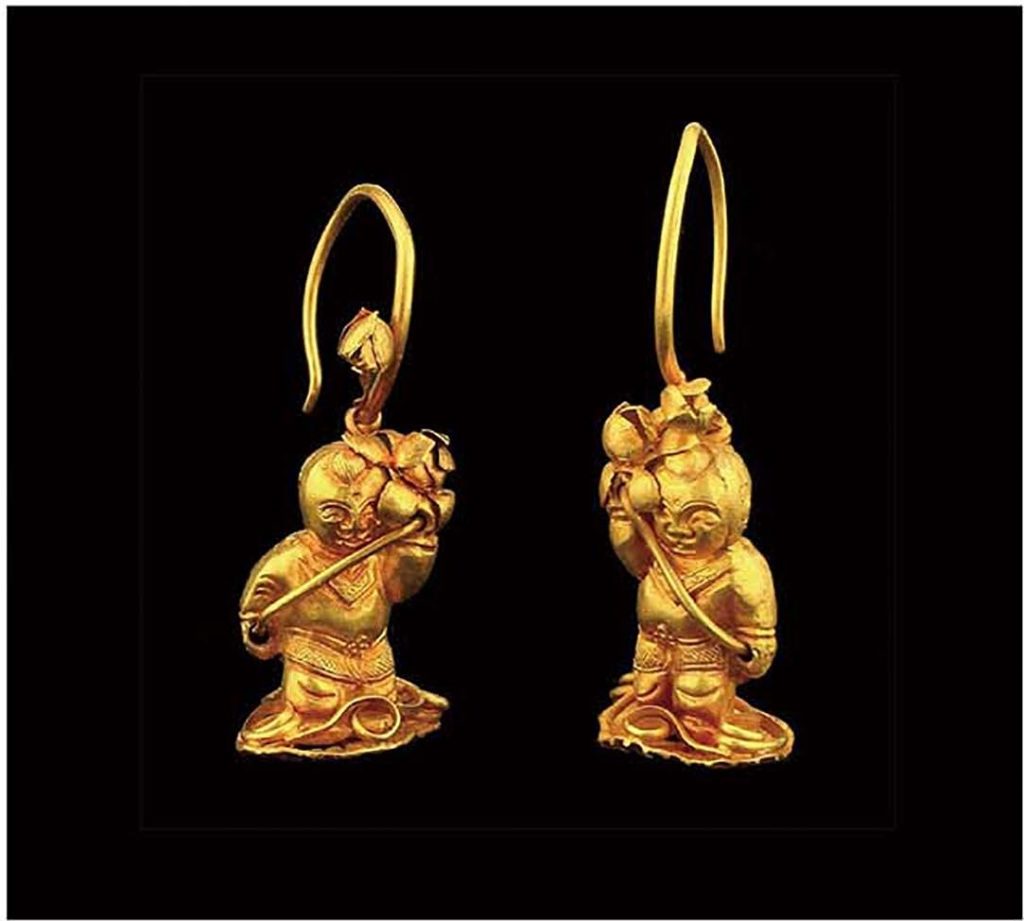 Fine Art Asia 2016, Asia's leading international fine art fair, will return to the Hong Kong Convention and Exhibition Centre from October 2nd to 5th, with a VIP preview and Vernissage on Saturday October 1st. Visitors to the fair will again be treated to an impressive display of Asian and Western antiques; Old Masters, Impressionist and modern art; fine jewellery, silver and timepieces; Chinese ink paintings; contemporary art, design and decorative art. The world-renowned Asian art specialists returning to the fair include Andy Hei Ltd, Esmé Parish Silver, Ever Arts Gallery, Galerie Lamy, Kaikodo, Michael Goedhuis, Robert Hall, Susan Ollemans Oriental Art, Tenzing Asian Art and Vanderven Oriental Art.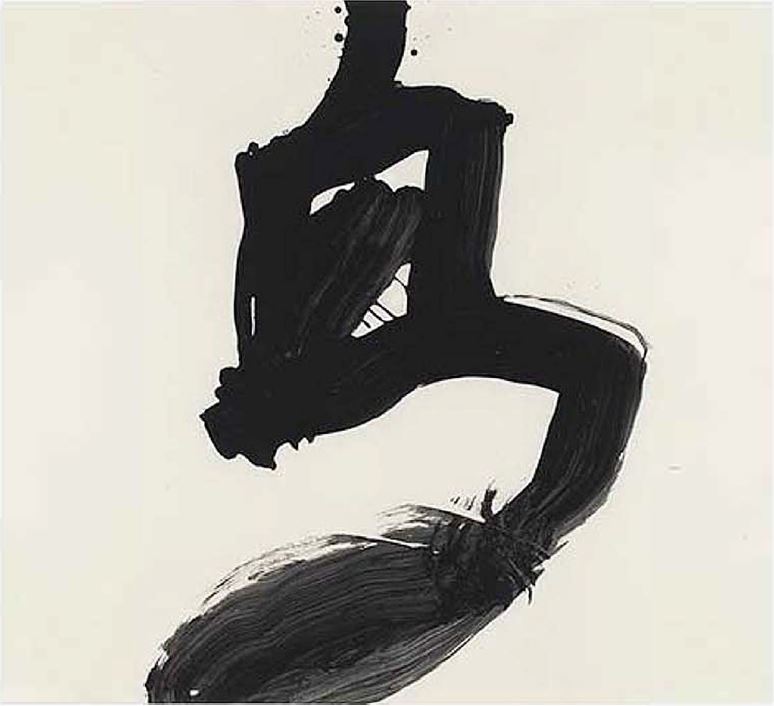 Finally, I am delighted to announce that Japan Art in Frankfurt, Germany, will have a special exhibition of paintings by Inoue Yuichi (1916–1985). The show runs from September 10th to October 15th, 2016. Inoue Yuichi would have been 100 years old this year. Incidentally, Zao Wou-Ki was stimulated by the artistic developments in Japan brought about by calligraphers such as Inoue Yuichi and Morita Shiryu (1912–1998), as well as by Gutai artists. For more information, please see the articles by Ankeney Weitz (pages 62–75) and Ditas R. Samson (pages 102–109).
I hope our readers enjoy this rare foray into relatively modern subject matter. It remains my aim to ensure that our long-respected publication covers a broad range of topics relating to Asian art, and that this special art edition helps readers to stay abreast of developments in this sector of the Asian art field.

---
Please click here to view the contents of this issue.