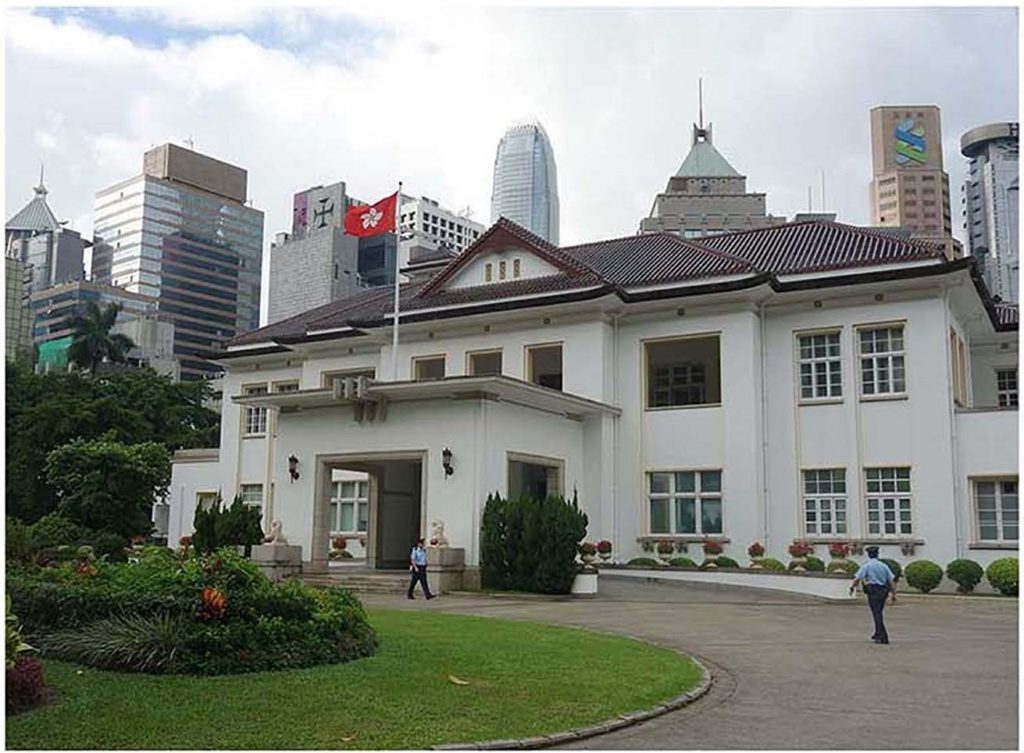 IT WAS TRULY a great honour to be invited as a guest to Government House, Hong Kong, on July 19th, 2018. The special occasion was a ceremony to mark the donation of the Chih Lo Lou Collection of Chinese painting and calligraphy to the Hong Kong Museum of Art. Comprising 355 masterpieces from the Song dynasty to the 20th century, this outstanding private collection, built up by Ho Iu-kwong (1907–2006), the late philanthropist, is one of the most valuable donations from a private collection to the Hong Kong government in recent years.
These artworks are considered priceless because of their great rarity. The generous donation includes important paintings by members of the Four Monks, namely Bada Shanren, Shitao, Cheng Sui and Dai Benxiao of the Huangshan School. A passionate collector, Ho Iu-kwong was often in the company of connoisseurs, painters and calligraphers, such as Zhang Daqian and Chen Rentao as well as Guangdong artists, whom he would invite to his home for literary gatherings.
During his touching speech at the donation ceremony in Government House, Ho Sai-chu, the son of Ho Iu-kwong, the Chih Lo Lou Art Promotion chairman and also a former legislator, stated: "My father always expressed that integrity is the most important virtue and insisted that the artist's temperament should take precedence over the quality of his artworks. So he mainly collected works by artists of high integrity. He named his studio 'Chih Lo Lou', meaning 'bliss' for the pleasure one derives from viewing ancient masterpieces, and also alluding to a Chinese saying that it is bliss to perform good deeds."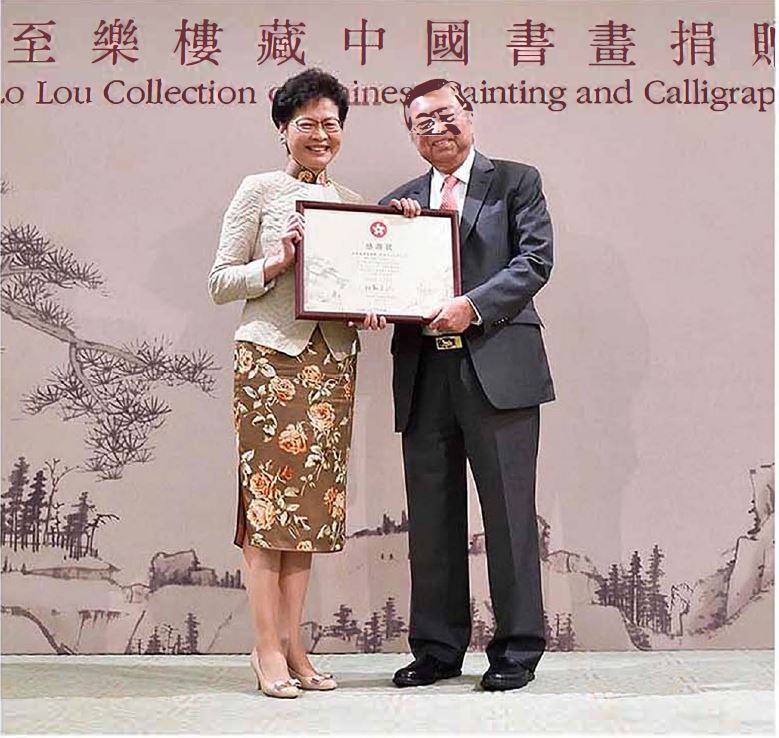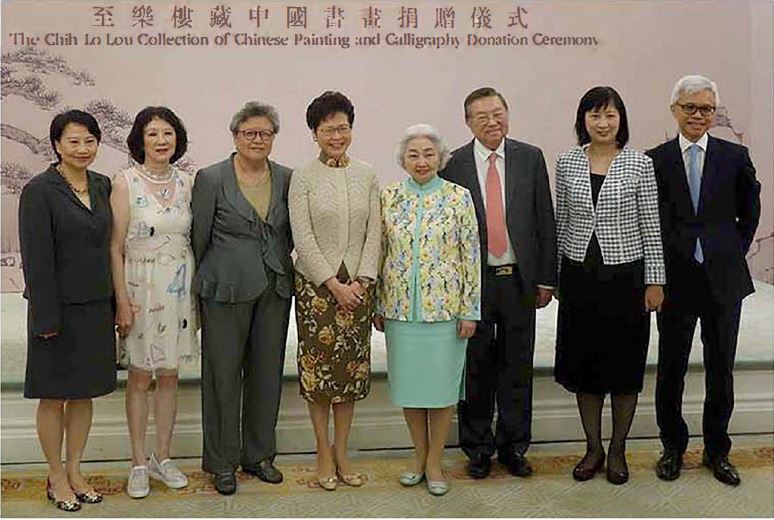 Ho Iu-kwong founded the Fook Lee Construction Company, undertaking significant public projects, including the Queen Elizabeth Hospital. He started collecting ancient Chinese paintings and calligraphy in the 1950s, setting up the Chih Lo Lou gallery in 1985 with the purpose of preserving ancient Chinese art and keeping it in Chinese hands. Ho Sai-chu explained: "We hope we could also play a role in promoting Chinese culture and arts, as well as patriotism, by making the artworks more accessible to the public and the younger generation". Carrie Lam Cheng Yuet-ngor, Chief Executive of the Hong Kong Special Administrative Region, who officiated at the donation ceremony, warmly thanked the Ho family and announced that there will be a dedicated gallery, to be named the "Chih Lo Lou Gallery of Chinese Painting and Calligraphy", in the Hong Kong Museum of Art when it reopens in the second half of 2019.
I also thoroughly enjoyed the "Belt and Road" charity exhibition of the Hong Kong entrepreneur, Dr Eddy Li, that was held at Sotheby's Hong Kong Gallery from July 11th to 23rd, 2018. This event marked the official launch of Dr Li's beautiful photo book, Belt and Road, which is the first book of a Chinese photographer to be published by National Geographic. Containing more than 500 pages and over 800 photographs, the book explores people and scenery from more than thirty countries in the region. Around thirty images featured in the book were showcased in the charity exhibition, with all proceeds benefiting the Hong Kong Chinese Arts and Culture Promotion Foundation. Incidentally, Belt and Road also includes a very interesting Preface by Carrie Lam.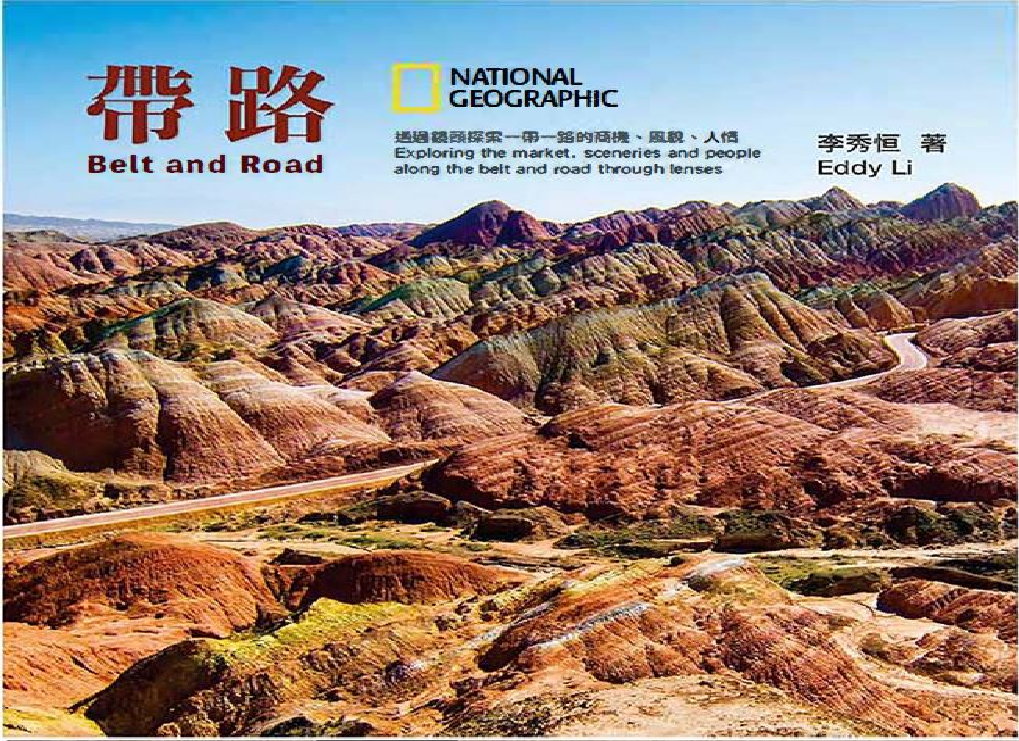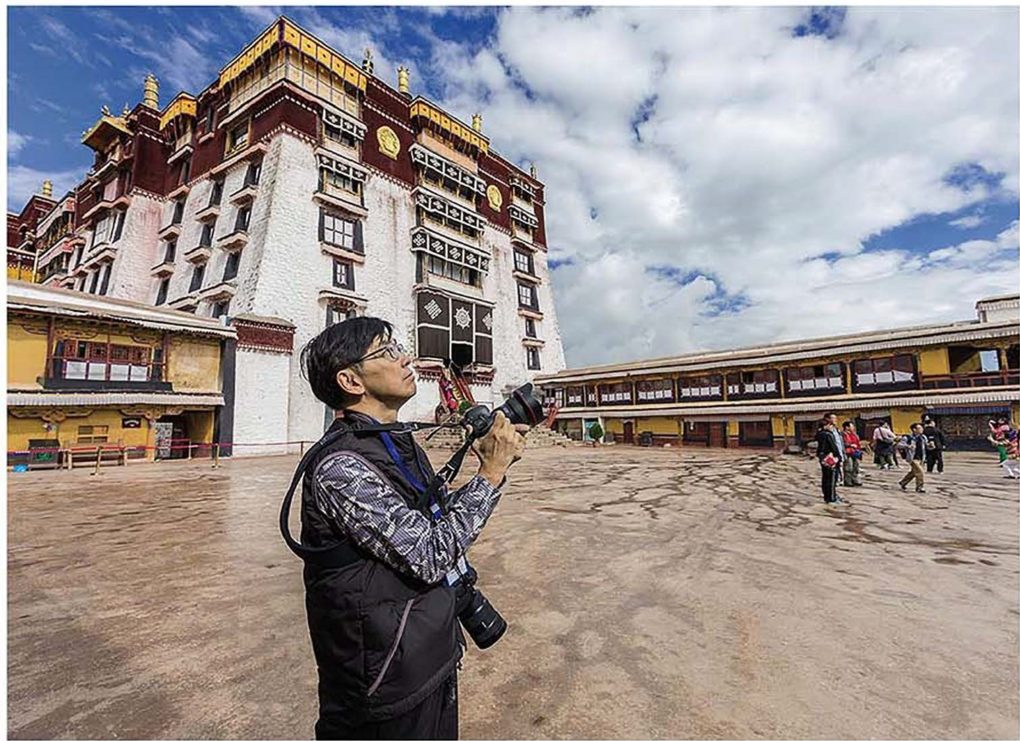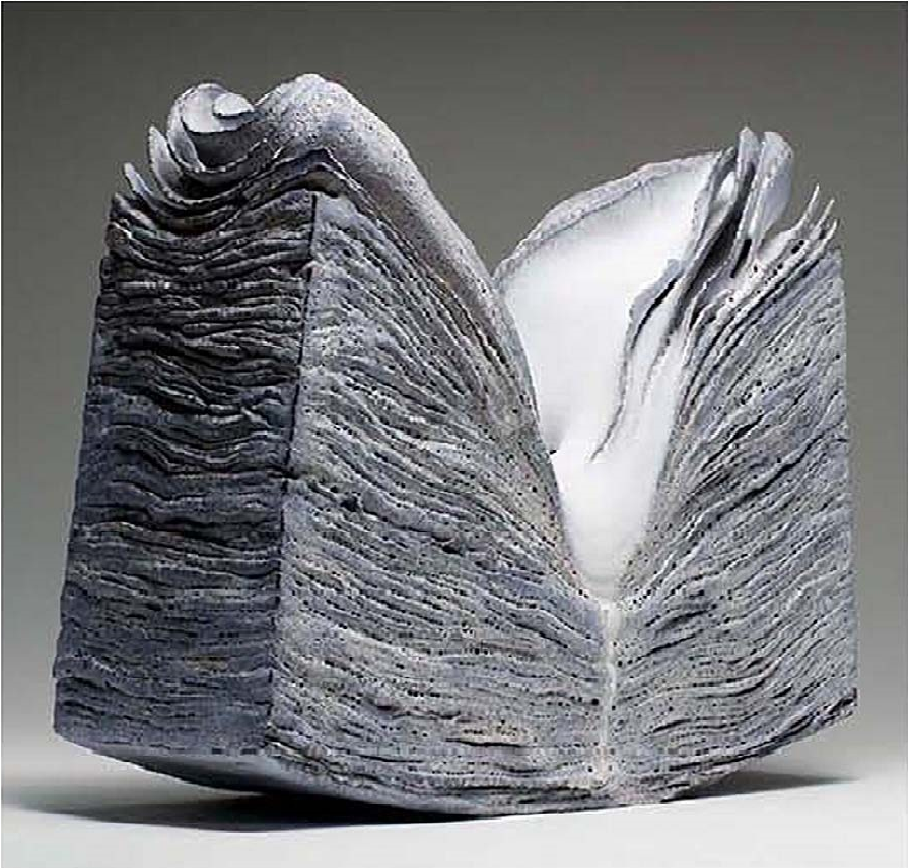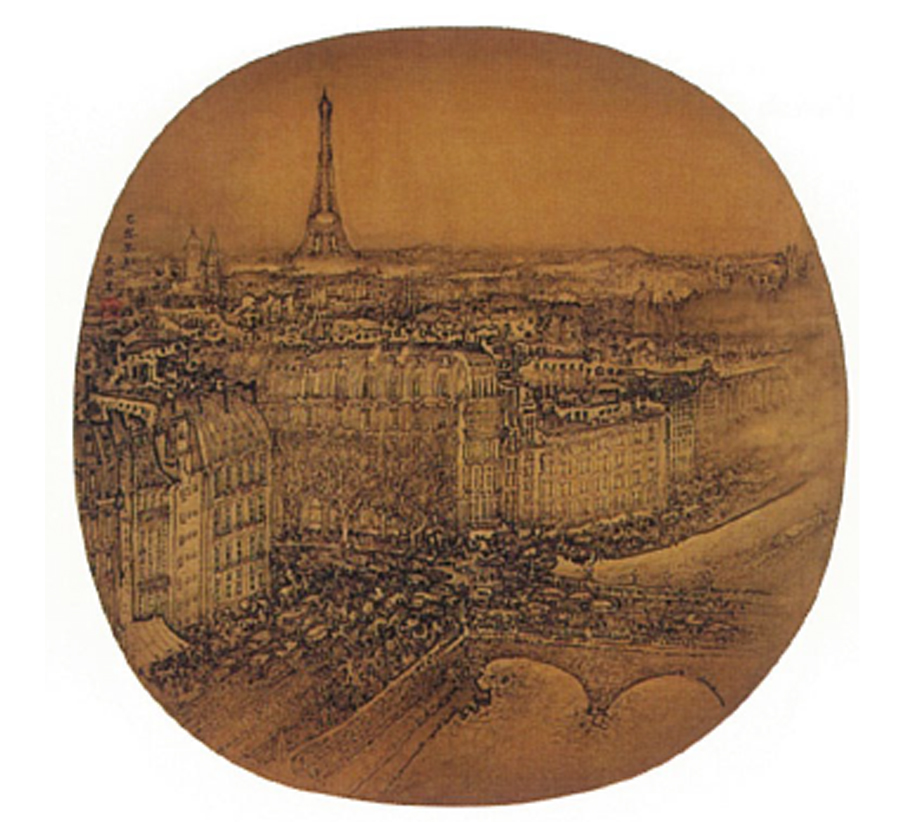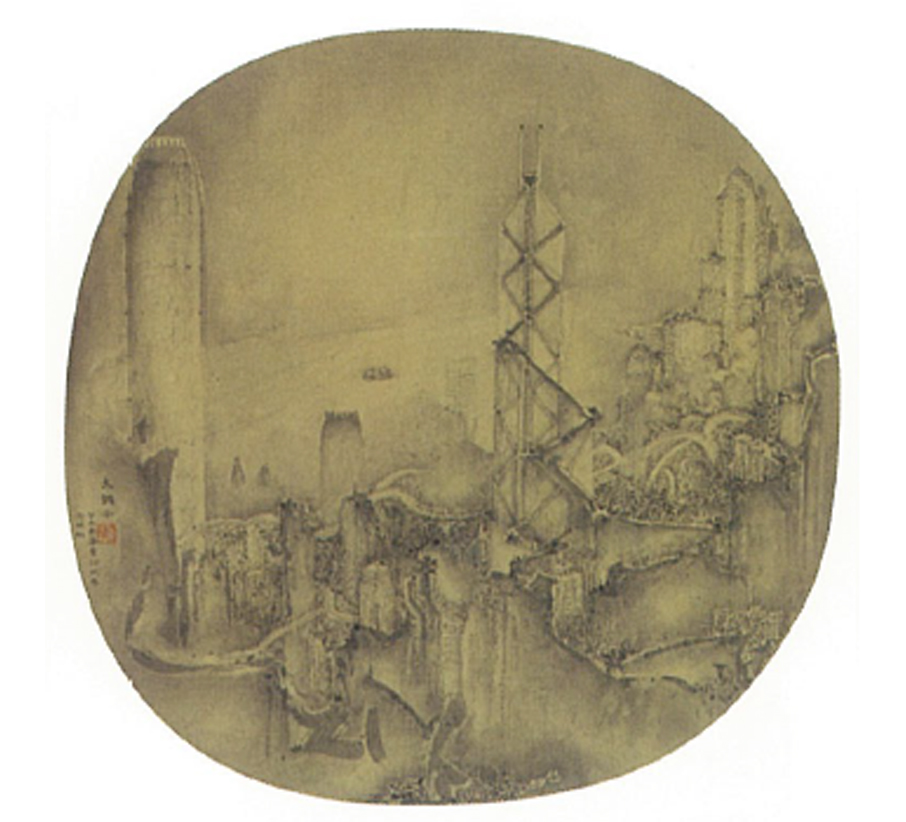 Now that the summer holidays have concluded, I am delighted to make the following announcements about two interesting new exhibitions taking place this Autumn. Dai Ichi Arts, Ltd will hold its inaugural exhibition with Kazuyo Hiruma, the contemporary Japanese ceramic artist, from September 7th to 21st, 2018. This will be the first time her award-winning sculptures have been shown in New York. "Kazuyo Hiruma: Memories of Water and Earth" will feature works that highlight Hiruma's investigation of how memory and erosion come forth in aquatic and terrestrial forms. Ceramic sculptures depicting water and earth inspire nuanced explorations of how these two natural forces interact with time.
Alisan Fine Arts is proud to present Xu Jianguo's solo exhibition, "Poetic Cityscapes", offering a new vision of cosmopolitan centres around the world. Painted in Song dynasty artistic style, these panoramas blend the past with the present, offering a commentary on the future of our culture. The highly detailed paintings on silk testify to Xu's cross-cultural heritage and demonstrate the transformation of classical Chinese painting into modern urban landscapes. The works will be shown from September 26th to October 31st, 2018.
For this September–October 2018 issue of Arts of Asia, I have worked closely with several distinguished curators and specialists of Chinese paintings. Their informative articles showcase world-class works by pre-eminent Chinese masters that embody the creative spirit and versatility of Chinese painting over the centuries. I am especially pleased to feature many famous artists, such as Chu Teh-Chun, Ding Yanyong, Xu Wei and Walasse Ting, as well as leading contemporary Chinese ink painters. Indeed, Chu Teh-Chun, Zao Wou­ki and Wu Guanzhong are my personal favourites of all Chinese artists, the trio often having been dubbed the "Three Musketeers" of modernist Chinese art. Arts of Asia has previously published cover articles on Zao and Wu, so it gives me great pride to publish Mary Ginsberg's fascinating article, "Chu Teh-Chun: Master of Abstract Expressionism", as the cover article of this issue. Completing the set of articles on the "Three Musketeers" has been a long-term goal of mine, and I hope readers will also enjoy and be inspired by the outstanding paintings illustrated.

---
Please click here to view the contents of this issue.