WELCOME TO the September–October 2019 issue of Arts of Asia devoted to the Museum Rietberg in Zurich and its excellent Asian art collection. The Museum Rietberg, one of the leading museums for world art in Europe, is known for its superb temporary exhibitions and international co-operation with major international museums. I am honoured to publish ten fine articles showcasing the museum's collections and achievements.
Since the founding of the museum in 1952 by the City of Zurich, the collection has grown substantially thanks to large­scale donations of important collections, as well as generous gifts and financial support by private and corporate sponsors. The museum has become a Mecca for Asian art lovers and boasts outstanding collections of Chinese art (paintings, ceramics, Buddhist stone and gilt brass sculptures), Japanese art (Buddhist paintings and sculptures, tea wares, woodblock prints, Nō masks and costumes), as well as Indian, Himalayan and Tibetan art (paintings and sculptures), and Persian art (rugs, textiles and paintings).
The Museum Rietberg has over the years received invaluable support from leading local collectors, including founding donor Eduard von der Heydt (Indian sculptures), Charles A. Drenowatz (Chinese paintings), Ernst Winkler (Chinese archaic bronzes), Pierre and Alice Uldry (artworks of China's Bronze Age), the Meiyintang Foundation (Chinese ceramics dating from the Neolithic period to the Song dynasty), Berti Aschmann (Himalayan and Tibetan sculptures), Erwin and Hilde Luck (carpets from Iran, Turkey and Eastern Turkestan) and Emil Alpiger (Persian garments, embroidery and printed fabrics).
During the tenure of Dr Albert Lutz as director, the museum was able to realise its major building renovation and expansion in 2007, as well as successfully grow its collection in various fields. In fact, several of my friends and supporters of Arts of Asia have very fond memories of visiting the Museum Rietberg when passing through Zurich, and have enjoyed meeting Dr Lutz and viewing his fabulous exhibitions. Not only has he curated major exhibitions himself, but he has also strongly encouraged the curatorial team in their groundbreaking projects and in establishing co-operation with other museums. I wish Dr Lutz a very happy and well-deserved retirement this year.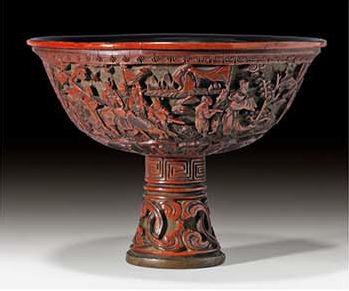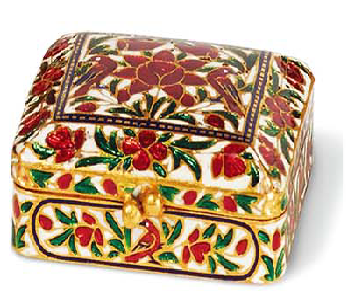 After a tumultuous summer in Hong Kong, I am looking forward to the upcoming auction previews and sales, as well as gallery exhibitions in Asia, Europe and the USA. The following art fairs, listed chronologically, will be of interest to Arts of Asia readers: Parcours des Mondes in Paris (September 10th to 15th), Frieze Masters in London (October 3rd to 6th), Fine Art Asia in Hong Kong (October 4th to 7th), Asian Art in London (October 31st to November 9th) and TEFAF New York Fall (November 1st to 5th).
Fine Art Asia 2019, Asia's leading international fine art fair, is collaborating with Masterpiece London in a long-term partnership. The Masterpiece Pavilion will be launched at the fair, which takes place as usual at the Hong Kong Convention and Exhibition Centre. The fair has earned an international reputation for presenting museum-quality fine art exhibited by renowned galleries.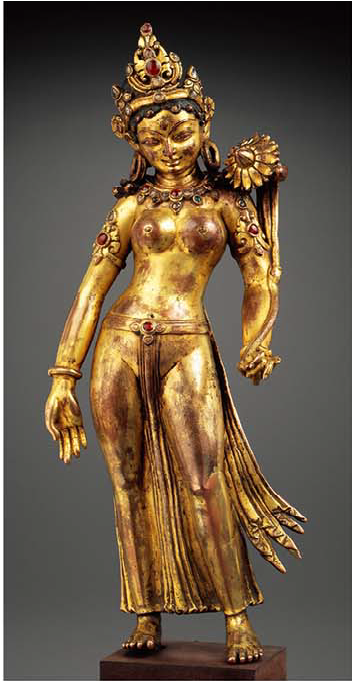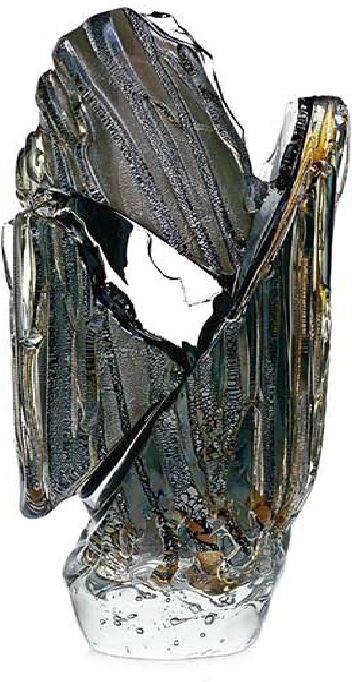 Tenzing Asian Art of San Francisco will present an extraordinary collection of early Buddhist works from the Himalayan region: remarkable sculptures in stone, wood and metal; cast bronzes with inlaid stones, gilding and pigment; and a vast array of beautifully detailed paintings, with images of gods and goddesses, Bodhisattvas, spiritual masters, lamas and other teachers. Illustrated above is the gallery's majestic and elegant 13th century statue of the Goddess Tara from Tibet.
Martin Fung Limited is one of Hong Kong's most prominent galleries for Chinese antiques. With over four decades of experience, Martin Fung has built a reputation for his expertise in scholar's works of art and Chinese lacquer. He will present a fine Ming dynasty, 16th century, carved cinnabar lacquer stem bowl at the fair.
Susan Ollemans, based in London, will be exhibiting a collection of Asian jewellery at Fine Art Asia with a concentration on pieces from Southeast Asia, dating from the 5th–19th centuries. Among these is a rare gold bead necklace from the Pyu dynasty of Burma measuring 144 cm in length, with each bead uniquely different. She will also be offering a small collection of antique rings from the Angkor Empire of Cambodia and a group of beautiful gold enamelled boxes from Mughal India.
Wamono Art of Japan will again be exhibiting at Fine Art Asia with some special Japanese artworks. Artists shown will include Shoryu Honda, whose work was a centrepiece of the recent exhibition of Japanese bamboo art at The Metropolitan Museum of Art in New York. Another featured artist is Yukito Nishinaka, whose work appeared at the Musée des Arts Décoratifs in Paris earlier in 2019.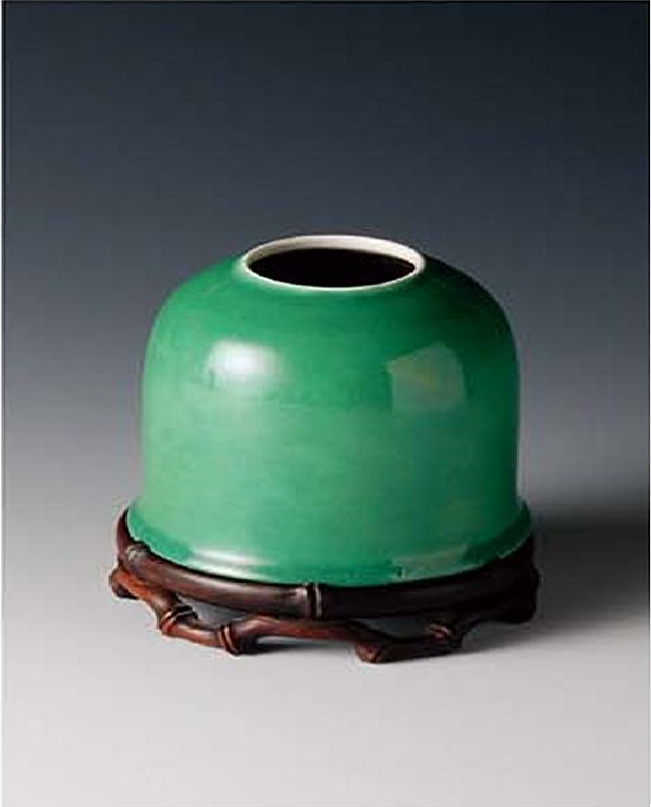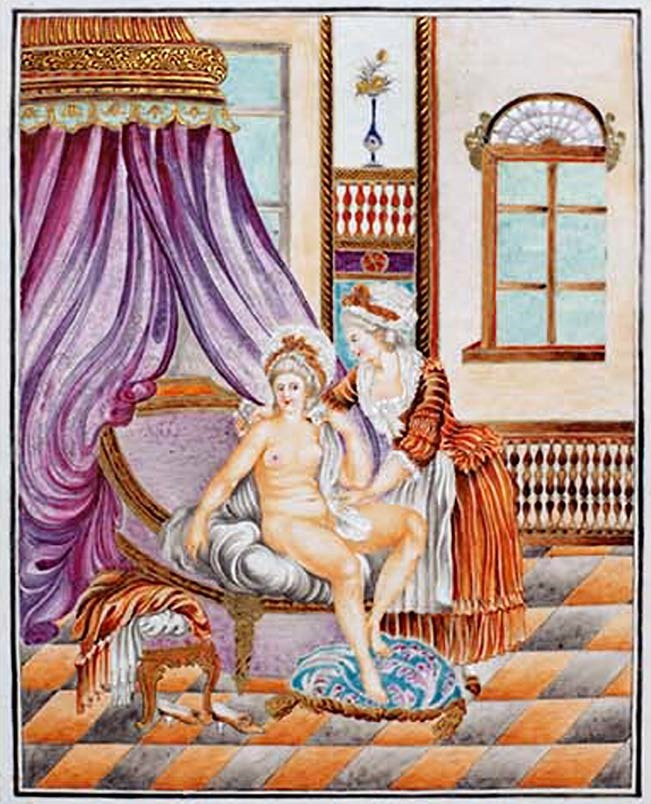 It will be the ninth year of Vanderven Oriental Art's participation at Fine Art Asia. This renowned Dutch dealer will be relying on their latest catalogue about provenance, which is intended to convey their great admiration for Chinese objects, especially the amazing stories they convey to the world. Floris Vanderven said: "Provenance has become a vital part of an object, in addition to authenticity, condition and rarity. It tells you about the owners at a certain point in time, putting the object in perspective as to its whereabouts and taste during the period. Each time an object changes hands, another new chapter is added to its history."
Following serious interest in Chinese Export wares from museums and collectors in Hong Kong, China, Singapore and other Asian countries, Jorge Welsh Works of Art, based in London and Lisbon, Portugal, will be bringing an important collection to Fine Art Asia. The gallery will focus on Chinese porcelain and enamel on copper works of art, and include some extremely rare objects, such as the extraordinary and only recorded famille-rose plaque depicting "Le Bain" after Louis-Marin Bonnet, Qianlong period, circa 1780–1790. This exceptional plaque, illustrated in the 1962 book Porcelain of the East India Companies by Michel Beurdeley, depicts a young woman seated in the nude wearing a hat with ribbons beside a bed, with a maid nearby and a circular canopy over the bed. Behind the maid is an arched window and balustrade. It is an example of the highest quality of painting produced during the Qianlong period for export to the West.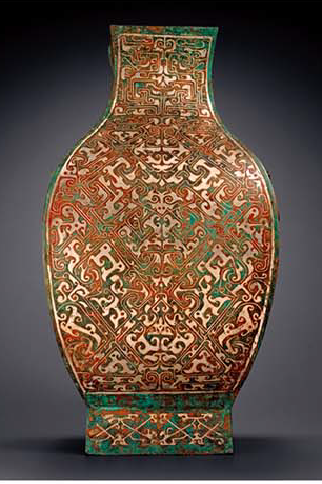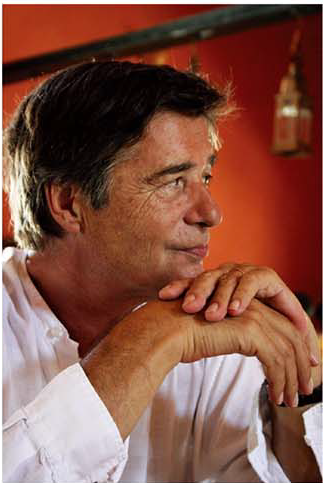 I am pleased to announce that AsianArt:Future, the Hong Kong-based art collection, recently acquired the most prominent Ifugao tribal art works from the collection of Joaquin Palencia, who died in late 2017. A medical doctor by profession, Palencia brought together probably the most important collection of traditional Cordillera art in the Philippines, focusing on bululs, sculptures of rice gods. He discussed these pieces, collected in the 1970s, in the November–December 1989 issue of Arts of Asia and later also in the World of Tribal Arts magazine (Spring 1998). Some of the dancing bululs were also published in an article he wrote for our January–February 2013 issue. These articles were the only comprehensive discussions focusing on the aesthetic side of bulul sculptures, until the article by Martin Kurer of AsianArt:Future in the January–February 2017 issue of Arts of Asia. It is fitting that this acquisition now closes the cycle.
In mid-September 2019, Christian Deydier, the famous French scholar and dealer, will open a new gallery in Hong Kong, opposite the Man Mo Temple on Hollywood Road. He will present a selection of archaic bronzes from the Shang and Zhou dynasties, terracotta statues from the Han and Tang dynasties, Tang silverware and silks from Central Asia. Over the years, Christian Deydier has sold to some of the most important museum and private collections around the world, including the Louvre Abu Dhabi, Musée national des arts asiatiques Guimet, Musée Cernuschi, Shanghai Museum, Museum of Fine Arts and the Meiyintang Collection.
Christie's is delighted to offer for sale the collection of the late Oliver Hoare, who passed away last year. His family has entrusted the sale to Christie's and see the dispersal of these objects as handing on the baton to new collectors. Oliver Hoare had a long history with Christie's, as he inaugurated Islamic sales at the company almost fifty years ago. He was attracted by a wide range of objects, from many countries and eras. For more information, see Barbara Harding's interesting "Interview with Oliver Hoare" in the Arts of Asia July–August 2018 issue.
This sale in London on October 25th, 2019 will include approximately 150 lots, featuring works of art, ancient and modern, from all over the globe. Works from the Islamic world predominate, with the top lot an exceptional 15th century Timurid manuscript by Mowlana Shir Ali, with four illustrations by the celebrated and extremely rare artist, Behzad, which was once part of the Mughal imperial library. It is the earliest known work by the artist, in conjunction with a calligrapher with whom he also worked on a manuscript that is now in the Bodleian Library, Oxford.
I hope Arts of Asia readers enjoy this summary of forthcoming art events. Of course, I look forward to meeting our subscribers and friends in Hong Kong or London at the upcoming auctions, gallery shows and art fairs. Finally, I would like to advise that Arts of Asia recently moved offices to Room 801 Tesbury Centre, 28 Queen's Road East, Wanchai, Hong Kong. It will be my great pleasure to welcome visitors to our new headquarters.

---
Please click here to view the contents of this issue.