ONE OF THE highlights of my recent visit to Asian Art in London was "The Fabric of India", which runs until January 10th, 2016 at the Victoria and Albert Museum. Curated by Rosemary Crill and Divia Patel, this fabulous exhibition is a feast for the eyes. I spent literally hours admiring the rich and diverse displays of colourful handmade Indian textiles from the 3rd to the 21st century, and the galleries themselves are also beautiful in design and decoration.
"The Fabric of India" is part of the V&A's India Festival during the autumn and winter of 2015/2016. Due to the success of our September–October 2015 issue on the V&A's important collection of Indian art, this January–February 2016 issue includes two more related articles: "The Jain Collections at the Victoria and Albert Museum" by Nick Barnard (pages 93–107) and "Tales from India: The Art of Indian Storytelling" by Emma Rogers (pages 108–115).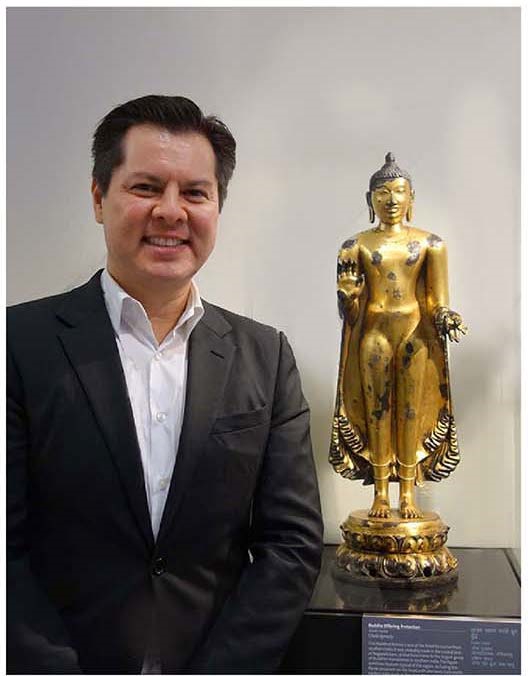 Asian Art in London has long been a favourite gathering place for influential people in the art world. This year, as well as experiencing some unseasonally warm weather, I enjoyed meeting many old friends and acquaintances, including Dr Alice Cheng, who famously bought a Qianlong mark and period yellow-ground famille-rose double-gourd vase from Sotheby's Hong Kong in Autumn 2010 for US$32.4 million, and her brother Robert Chang, the renowned art dealer and collector. I also had the pleasure of catching up with several Arts of Asia Contributing Editors as well as directors and curators from leading museums, academic specialists, gallery owners and auctioneers. I hope that those readers unable to attend in person will enjoy the following photographs taken at the lively open evenings at galleries in Kensington Church Street, St James's and Mayfair.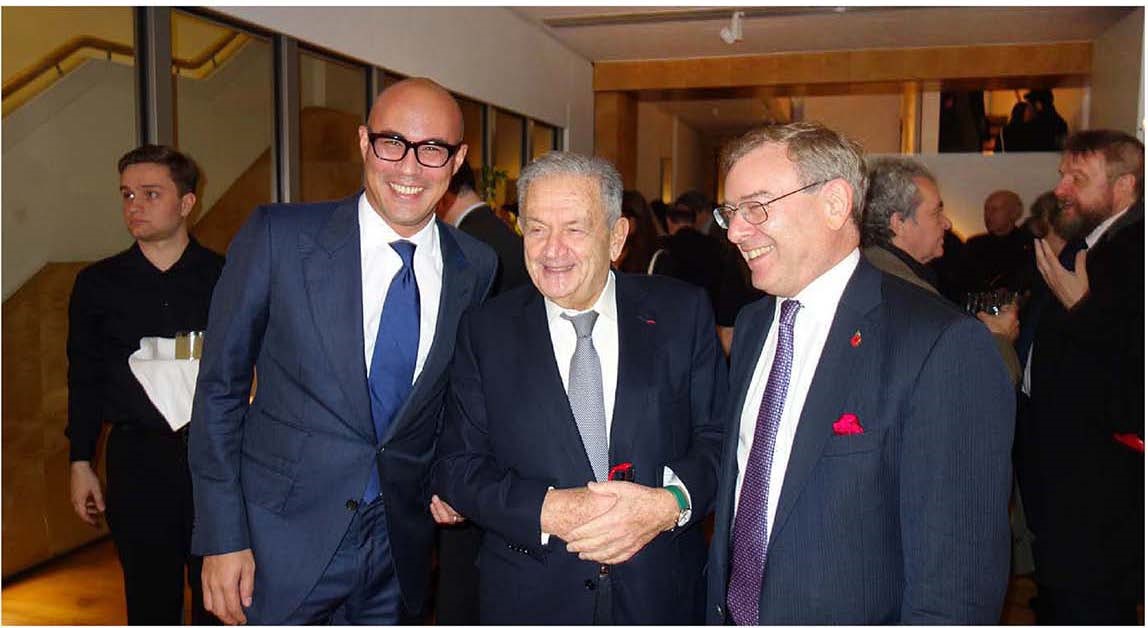 Eskenazi Ltd is always a magnet for collectors and curators in the field of Oriental art. Giuseppe and his son, Daniel Eskenazi, with specialists Philip Constantinidi and Sarah Wong, welcomed over six hundred visitors to their Mayfair gallery reception for artist Liu Dan's recent paintings. At this crowded event, I managed to take a special photo of Giuseppe with Nicolas Chow, Sotheby's Worldwide Head and Chairman of Chinese Works of Art, and Colin Sheaf, Head of Asian Art and Chairman of Bonhams Asia.
I am also enclosing a joyous family photograph of the Marchants in their Kensington Church Street gallery on the special occasion of their 90th Anniversary exhibition of "Ninety Jades for 90 Years". Richard Marchant (far right) joined the family firm in 1954 and has the support of his devoted son, Stuart Marchant (second right) and grandchildren, Natalie and Samuel. This was an event so popular that guests were almost overflowing out into the street.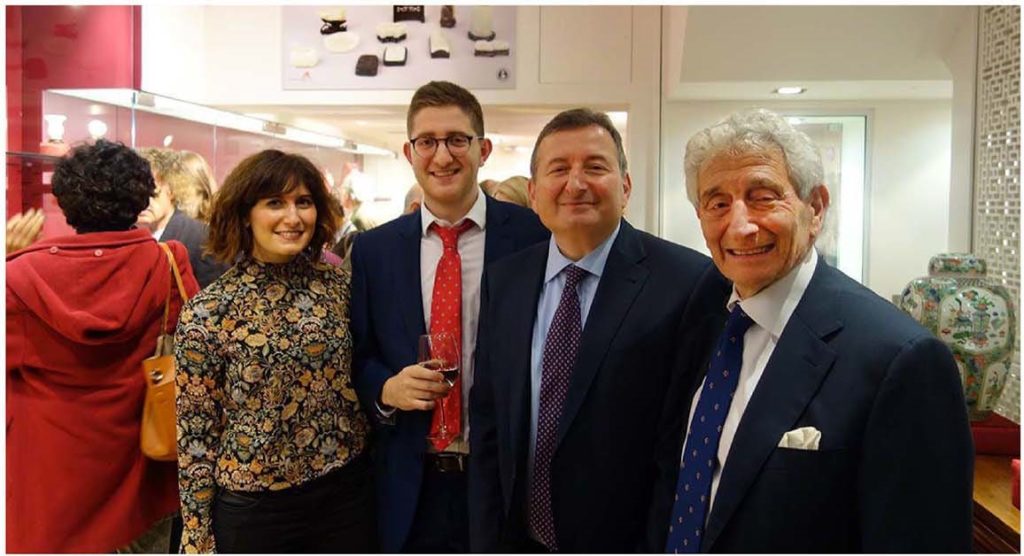 Just a few doors along, Jorge Welsh and Luísa Vinhais put together a fascinating exhibition entitled "China of All Colours: Painted Enamels on Copper". At their opening reception, Jorge said that half of the collection of over 160 Chinese enamelled copper objects had sold to private collectors and museums in America, China and Europe. I also enjoyed talking to many international visitors, including Feng-Chun Ma and her son, Paul Ruitenbeek.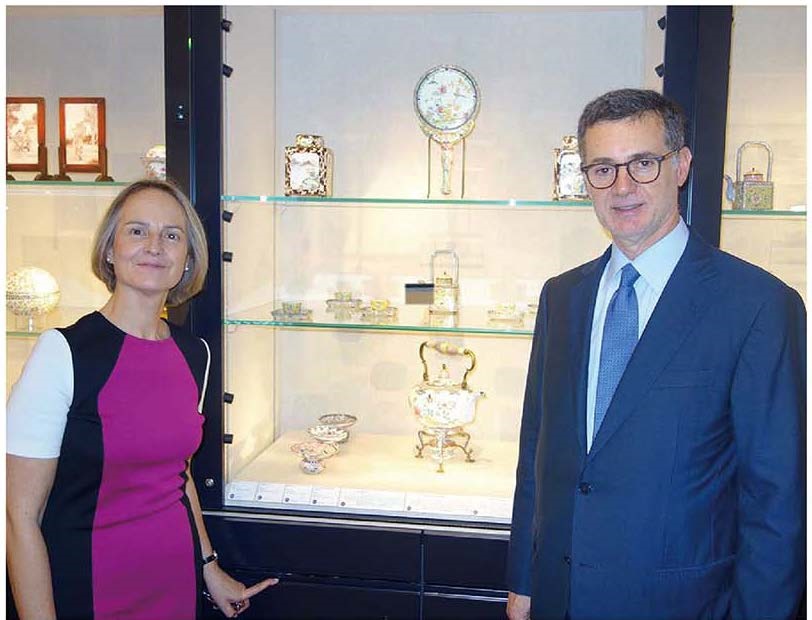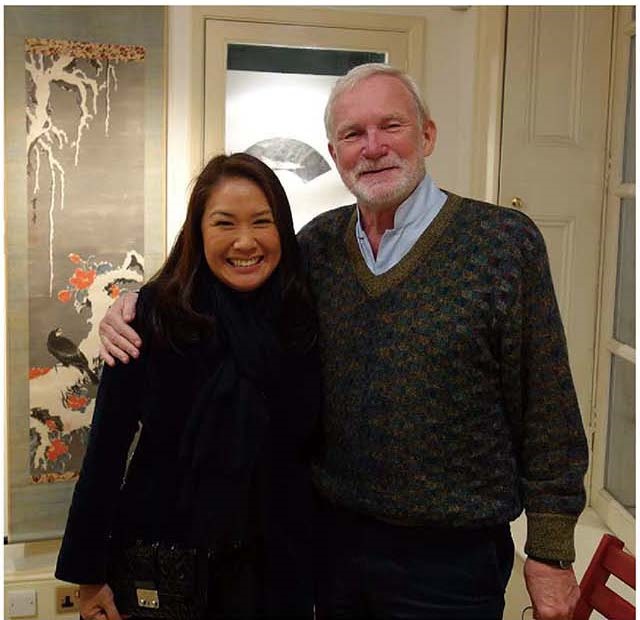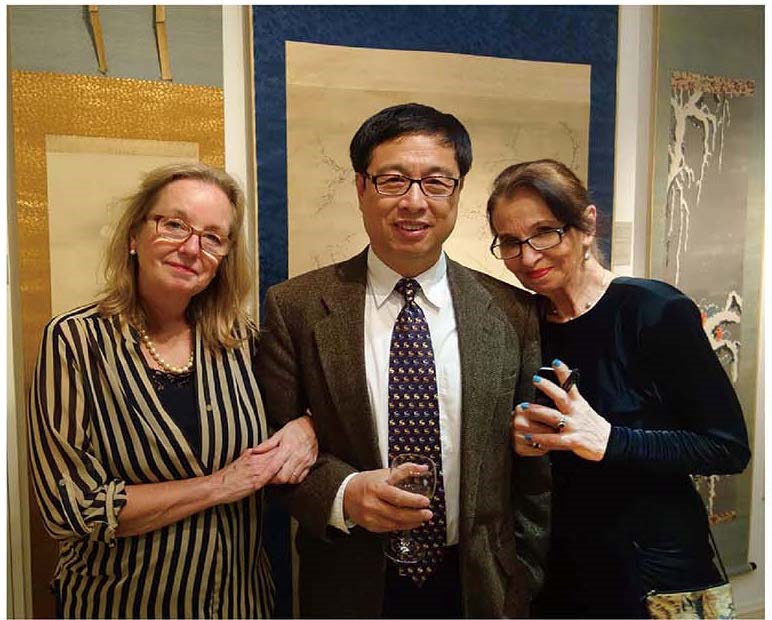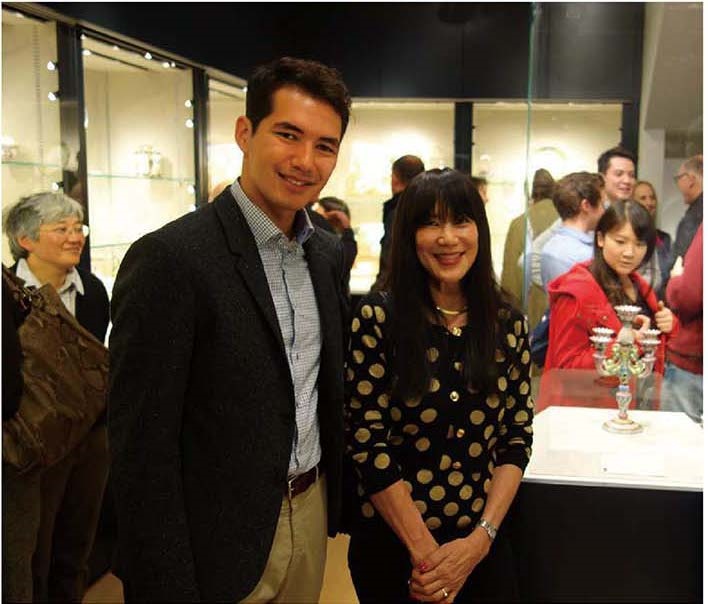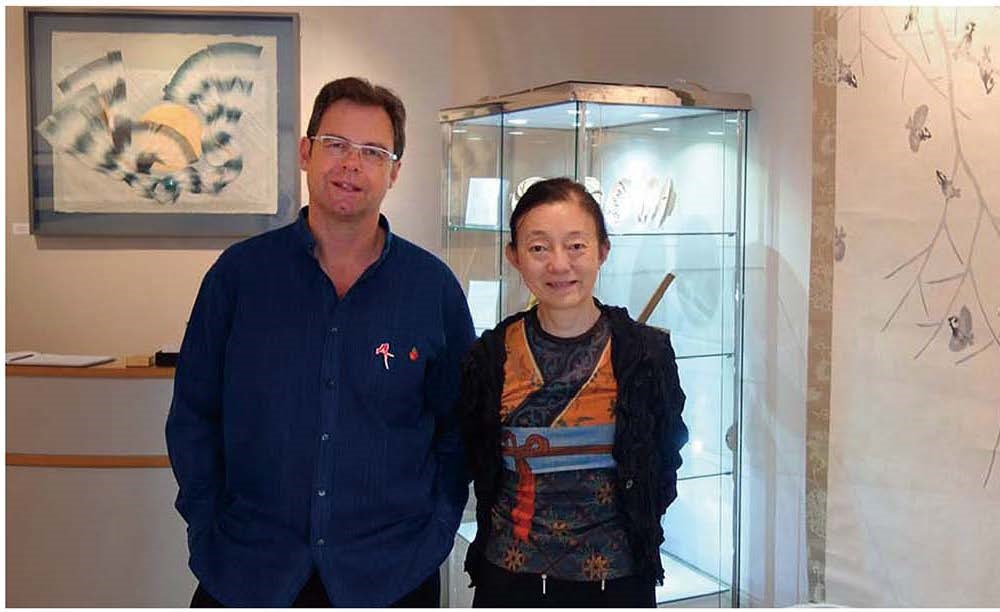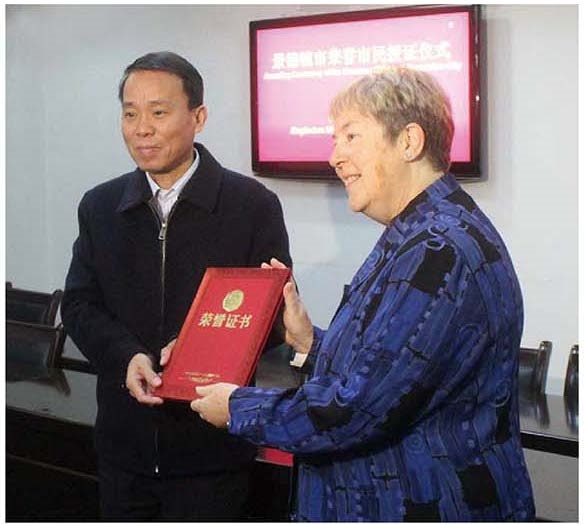 Simon Pilling presented an exhibition of Japanese lacquer, ceramics, wood and works on paper for his 10th Anniversary exhibition. Japanese art remains, in my opinion, of the highest quality and extremely good value. Catching my attention was a hanging scroll by Yamamoto Shunkyo (1871–1933), the illustrious Kyoto artist. With a nonchalant ease and a slightly mischievous expression, the Japanese monkey swings from left to right across the paper. This image is full of energy and humour, and I have chosen it to wish our international readers a very happy, healthy and prosperous Year of the Monkey, commencing on February 8th, 2016.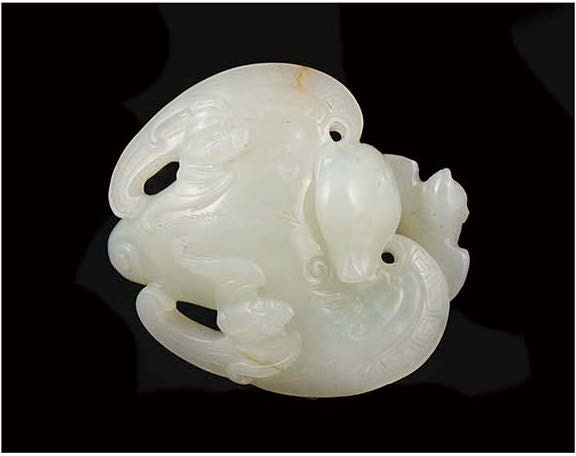 Overall, attendance and sales at this year's Asian Art in London week appeared healthy enough although there is no doubt that the downturn in the Chinese economy is now having a significant impact on the worldwide art market, especially at the lower levels (see Julian King's interesting analysis in Saleroom News, pages 116–118).
I am also very pleased to announce that Rose Kerr, a Contributing Editor to Arts of Asia, was recently awarded honorary citizenship of China's porcelain capital, Jingdezhen. As a world-renowned expert on the subject of Chinese ceramics, Rose has not only worked tirelessly to undertake research and spread knowledge about Chinese ceramic production and trade, she has also visited Jingdezhen in Jiangxi province eight times during the past three decades.
Finally, BRAFA Art Fair takes place from January 23rd to 31st, 2016 at the Tour & Taxis site in Brussels. With over one hundred exhibitors showcasing a remarkable variety of works of art dating from antiquity to the 21st century, it is firmly established as one of the leading European art and antiques fairs. Galerie Lamy will be present again and offering a white jade five bats sculpture. This work of art nicely relates to this issue's article by On-tsun Andrew Fung, "Bat Cave: Messages Behind Chinese Art Objects with Bat Designs" (pages 72–81). I truly hope readers will enjoy the contents of our beautiful and diverse January–February 2016 issue. I thank you all very much, as always, for your continued support.

---
Please click here to view the contents of this issue.