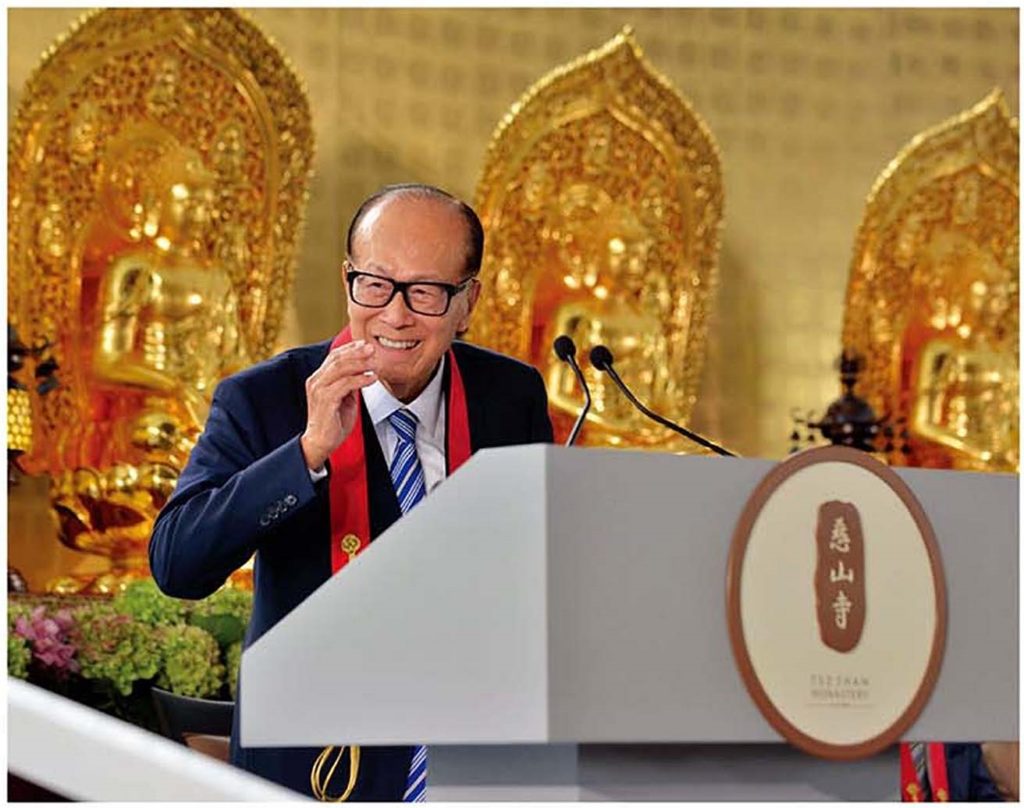 FOR THIS July–August 2020 issue, I am delighted to publish two exclusive articles on the Tsz Shan Monastery Buddhist Art Museum, the first and only museum in Hong Kong dedicated to Buddhist art and relics as its primary exhibits, curatorial themes and research fields. The articles by Walter B. Ngai and Guoying Stacy Zhang provide unique insights into the creation of the museum and the Buddhist programmes made available to the public. Also discussed are several highlights in the museum's outstanding collection of precious Buddhist artefacts, objects and sculptures. As stated in the articles: "Over the past eighteen years of planning and building the Tsz Shan Monastery, the Li Ka Shing Foundation has given HK$3 billion to further the Buddhist teachings of Clarity, Compassion and Action." The artefacts in the Buddhist Art Museum collection were either donated by Mr Li Ka-shing, the renowned Hong Kong businessman, to the foundation or were directly acquired by the foundation from leading Asian art galleries and auction houses around the world.
The Tsz Shan Monastery Grand Opening Ceremony cum Inauguration of its Buddhist Art Museum took place on March 27th, 2019. The event was attended by religious leaders and senior government officials. The Abbot of Tsz Shan Monastery, Venerable Dr Thong Hong, emphasised in his welcoming speech that the combination of inspiring architecture, historical collection and service programmes at Tsz Shan Monastery would create a favourable environment for reflection and for the development of spiritual care and counselling to the community. In his speech, Mr Li Ka­shing shared that: "No event in my professional life is more important than the decision to set up my foundation. To have the opportunity to serve the future and betterment of the world side by side is a true blessing. The compassion in Buddhism embraces all of us. May we all live a life of infinite hope, boundless compassion and profound enlightenment."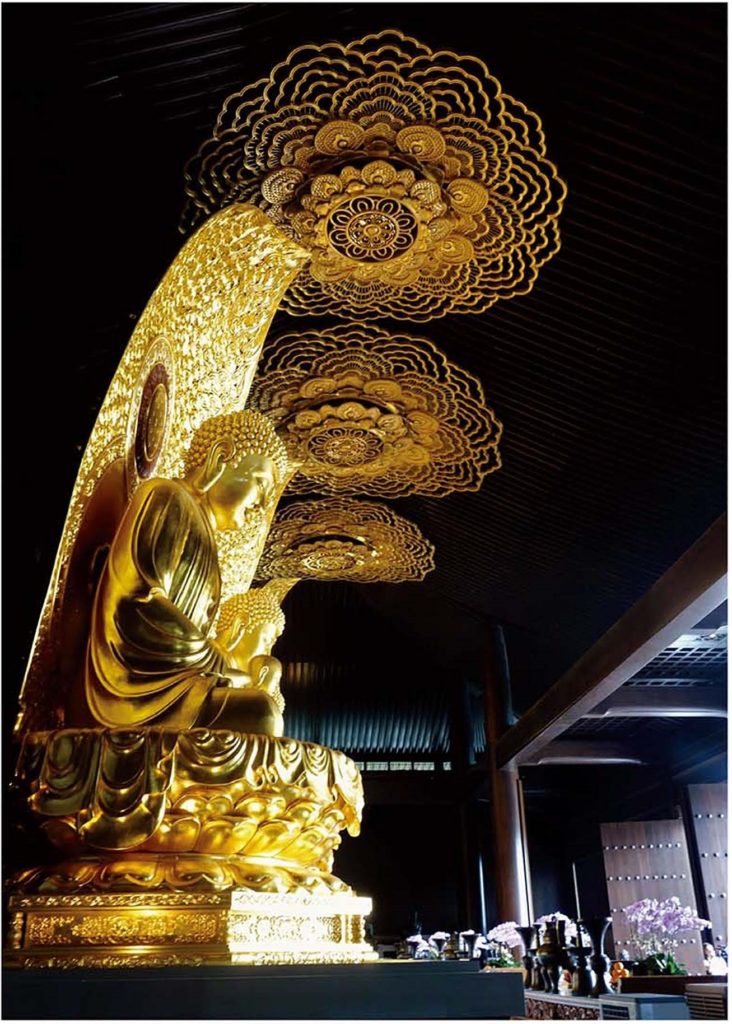 I visited Tsz Shan Monastery in 2019. Nestled among rolling hills in a blissful corner of Tai Po, New Territories, its tranquil atmosphere allowed me to leave the hectic world behind and relax my mind. I was truly inspired by the impressive architecture set in a beautiful location. The steel­ framed, bronze-forged white statue of Guan Yin (Goddess of Mercy), standing 76 metres tall, is a breathtaking sight. In fact, it is the world's largest Guan Yin bronze statue. I also enjoyed the monastery's Grand Buddha Hall, Vista Terrace, Main Gate, Holy Bodhi Tree and Brilliance Pond. Illustrated here is a selection of photographs from my visit.
It was, of course, also a great pleasure viewing the invaluable collection of Buddhist statues, paintings, carvings and sutras housed in the Buddhist Art Museum situated under the Guan Yin Statue. Tsz Shan Monastery welcomes visitors and admission is free, although advance booking is required ( see www.tszshan.org for more information).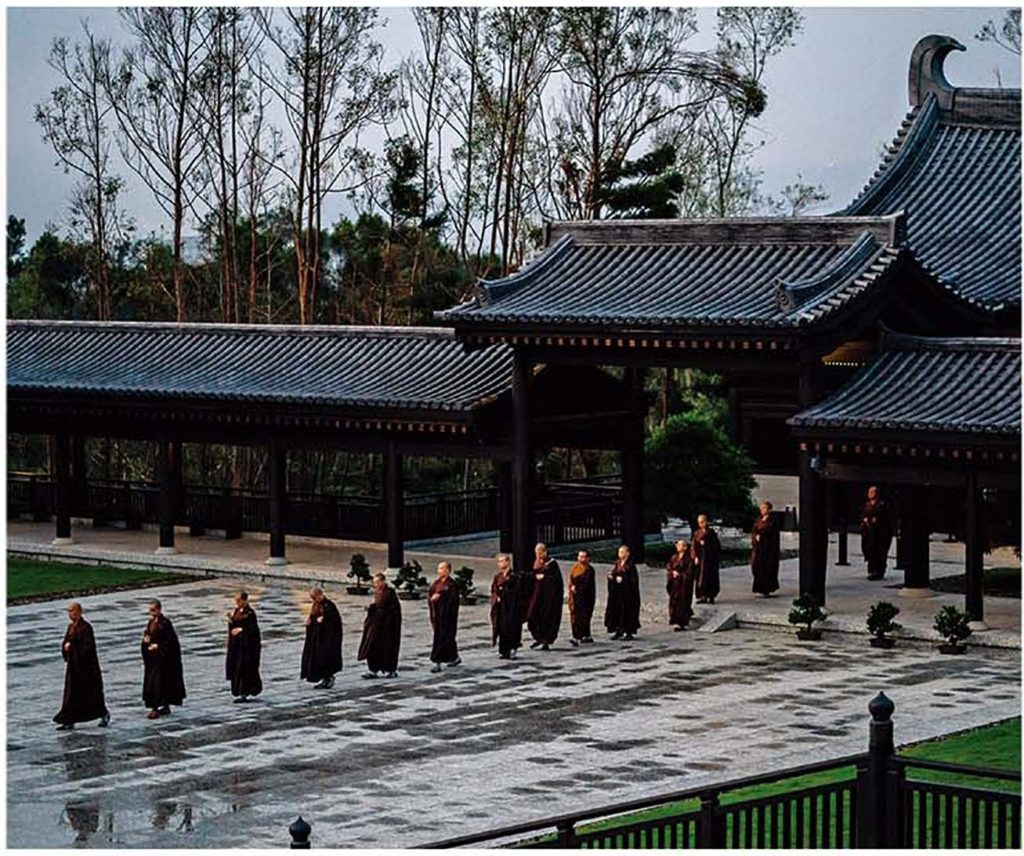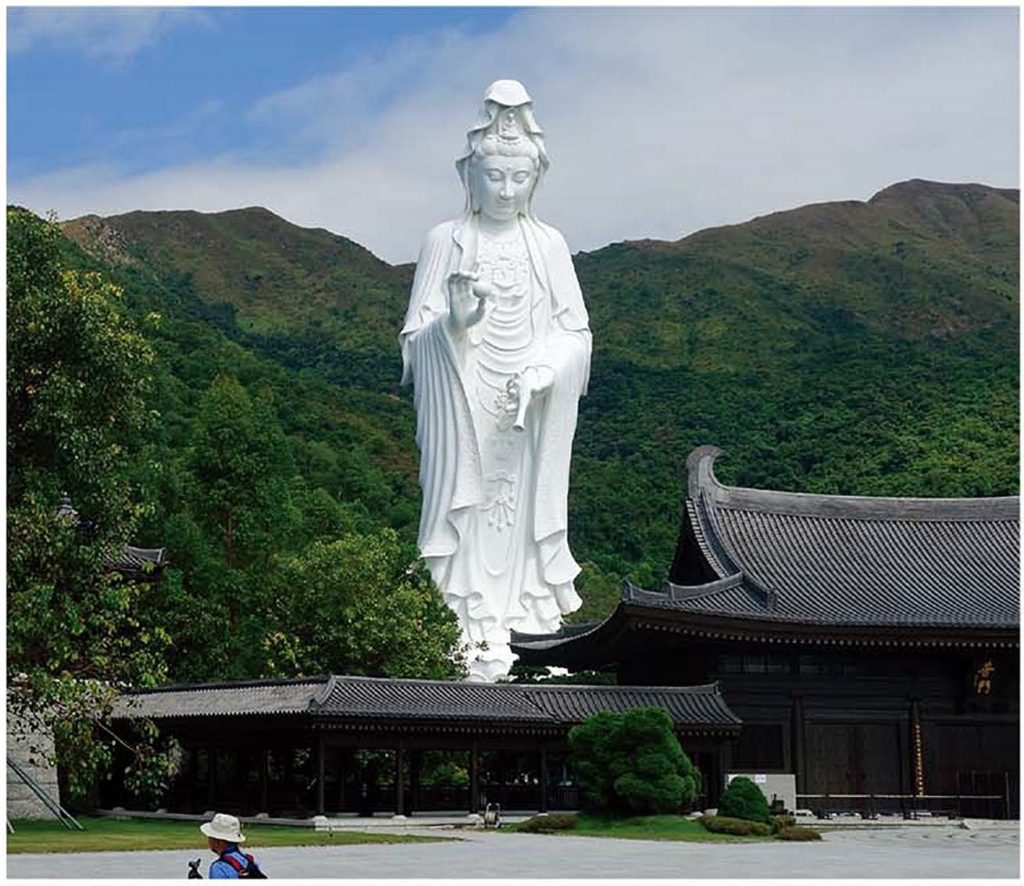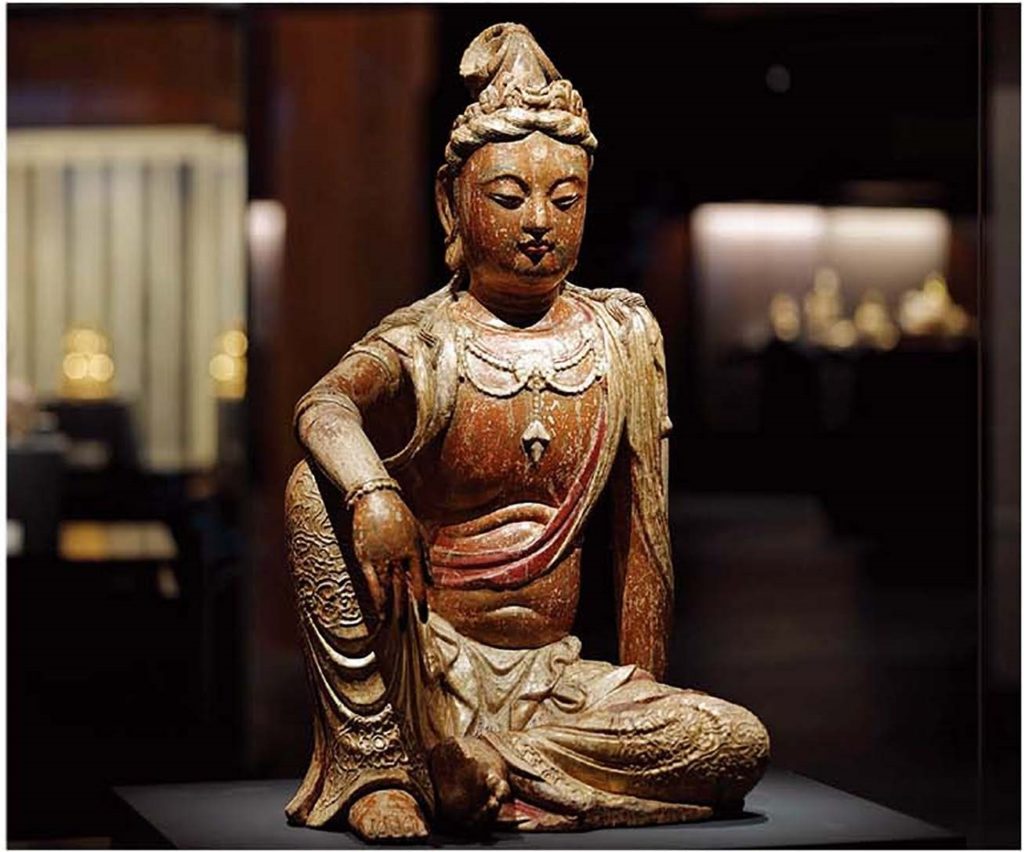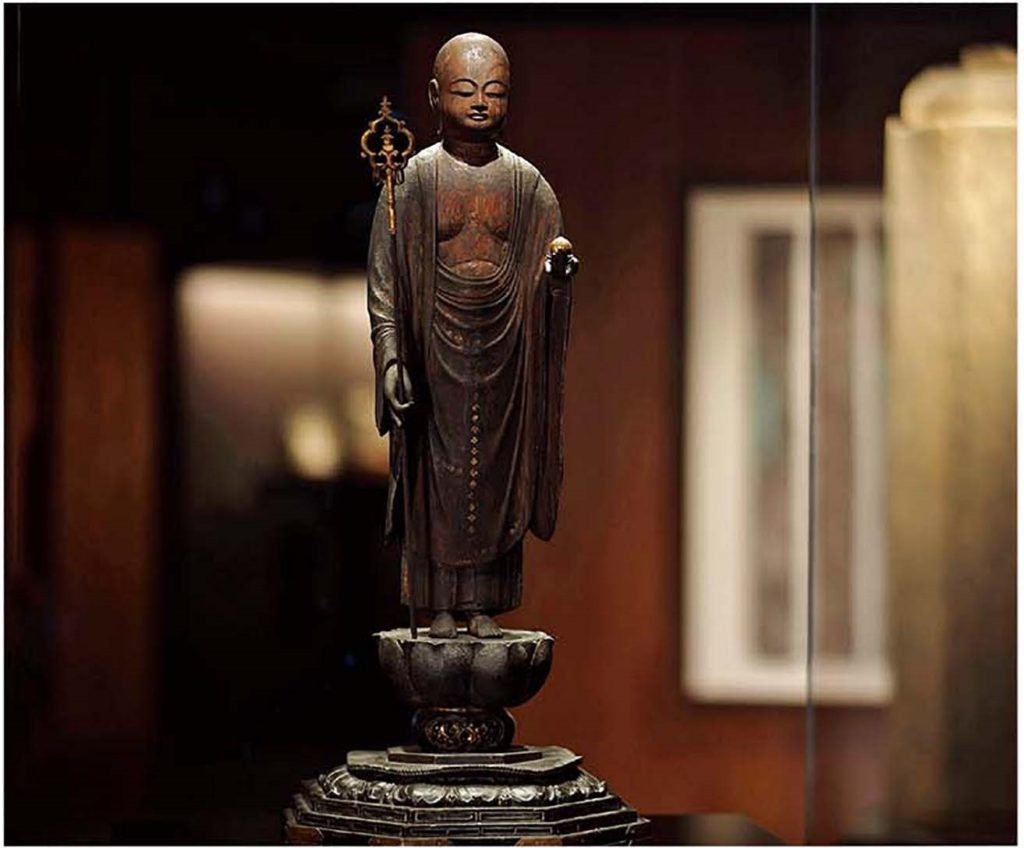 This July–August 2020 issue also presents a series of fascinating articles on a range of Japanese themes, including: fine and rare Japanese armour masks from the Samurai Art Museum—The Janssen Collection Berlin; Japanese lacquer art (1890–1950) from private collections and the Baur Foundation; Hokusai prints and paintings from the Freer Gallery of Art and the Arthur M. Sackler Gallery in the Smithsonian Institution's National Museum of Asian Art; and the collection of Japanese art in the Royal Collection Trust/Her Majesty Queen Elizabeth II.
As we emerge from what has effectively been a global lockdown, there is no question that our world has changed dramatically. While the art world grapples with the "new normal"—however that transpires—museums, societies, art fairs, auction houses, galleries and dealers are looking at new ways of presenting works of art, that can engage art lovers worldwide. For example, many museums have launched online gallery tours and seminars while Sotheby's has launched Sotheby's Gallery Network—a digital, buy-now marketplace for a selection of trusted gallery partners to make immediate online sales. The new platform will provide each of their partners with a bespoke online presence, featuring a digital viewing room of property available for sale at publicly listed prices.
The global lockdown has also given a further boost to the rapidly growing online auction business, with strong results achieved for online Asian art sales. Given that global travel will probably be impeded for some time, more emphasis will be given to online sales. However, I remain confident that true art lovers will not want to remain in the online world, but will still desire, in fact need, to experience visiting real museums, art fairs and galleries. For true appreciation of art, we need human exchange, which involves travel, meetings and discussion. For this reason, I believe that people will, in due course, return to art events and public gatherings. People will surely behave differently, at least initially being cautious, so that it will take time for the art market to recover. What is certain is that this unprecedented crisis has made us re-evaluate how important art and culture truly are. The Asian art market has shown itself to be resilient following previous health and economic crises, and this time will be no different.
The postponed spring sales in Hong Kong are now scheduled to take place in the first half of July at the Hong Kong Convention and Exhibition Centre, as well as across the city. I have greatly missed these exciting events and very much look forward to attending in person and, hopefully, meeting again with readers of this magazine.

---
Please click here to view the contents of this issue.