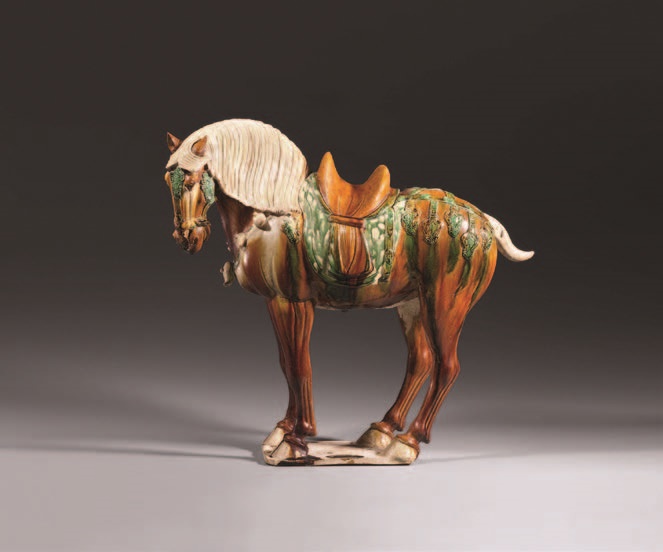 THE COVER ARTICLE, "The Qianlong Emperor and Jade Carvings from Suzhou", was specially commissioned and translated for this March–April 2014 issue. Author Dr Guo Fuxiang, Research Fellow of Beijing's Palace Museum, explains how Emperor Qianlong (reigned 1736–1795) and the court were able directly to control the jade artisans from Suzhou who created carvings in the imperial workshop. Dr Guo carefully selected rare jade examples from the collections of the Palace Museum (Beijing) and National Palace Museum (Taipei), and we hope readers will thoroughly enjoy the article. Arts of Asia is honoured to collaborate with distinguished experts and museums from the East and West to publish scholarly and fascinating essays for the interested Asian art community.
We are having a positive start to the year and I want to thank our international subscribers for sending their annual renewals. We also warmly welcome many new subscribers to the magazine. Your support is highly appreciated and I would like you to know that my team is working hard to prepare wonderful issues for 2014. We always value suggestions for new features to present to our worldwide audience.
March is one of the busiest months for everybody involved with Asian art. From the beautiful advertisements in this edition, readers can refer to significant events being staged at the most important museum exhibitions, auctions and gallery shows. I am looking forward to returning to New York for Asia Week (March 14th to 22nd), which is a magnet for America's top Asian art collectors and overseas buyers.
Carol Conover, the new Chairman of Asia Week New York, is building on the success achieved by her predecessor and colleagues, as well as working with a roster of world-renowned Asian specialists—from ancient to contemporary. Please visit www.asiaweekny.com for a complete list of the forty-seven Asian art galleries, five major auction houses, museums and Asian cultural institutions taking part. The newcomers joining Asia Week New York include: Gisèle Croës, the Chinese specialist from Brussels; Michael Goedhuis, the contemporary Chinese art dealer from London; Moke Mokotoff from New York, who specialises in Himalayan art and Chinese textiles; and Giuseppe Piva Japanese Art, who is coming from Italy with works of art, arms and armour.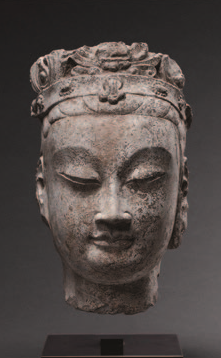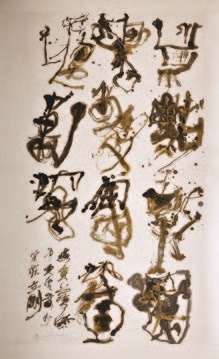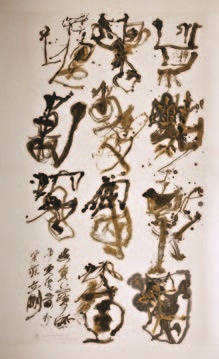 J.J. Lally & Co. (41 East 57th Street) will present two major exhibitions in conjunction with Asia Week New York: a collection of fourteen Chinese archaic bronzes formed over the last thirty years by collector Daniel Shapiro, a New York lawyer; and a selection of fourteen ancient Chinese sculptures from the gallery's recent acquisitions. Illustrated at the top of the page to wish everyone a happy, healthy and prosperous Lunar New Year is a superbly modelled Tang dynasty sancai glazed pottery figure of a saddled horse.
Gisèle Croës exhibits a selection of ancient Chinese works of art at the famous Gagosian Gallery (980 Madison Avenue). Active in the field for over thirty years, Gisèle Croës is one of the leading experts in early Chinese art. She is very happy to be back in New York showing her beautiful and serene pieces, such as a Northern Qi limestone bodhisattva head (photo credit: Studio Roger Asselberghs – Frédéric Dehaen).
The Goedhuis exhibition of "Wei Ligang: Chinese Palaces" will be staged at Mallett on Madison Avenue and 74th Street. Michael Goedhuis, who is celebrating his 25th Anniversary in business, describes Wei Ligang as "one of the most significant Chinese talents creating contemporary ink art today". Born in Datong, Shanxi, in 1964, Wei Ligang constantly deconstructs and re-forms the characters in his paintings while hinting at traditional script forms, such as formal, running, or "grass" script, thus declaring his deep roots in Chinese culture. His works were included in the pioneering exhibition organised by Gordon Barrass at the British Museum in 2002, and now form part of the British Museum permanent collection. The Metropolitan Museum of Art became the latest institution to recognise the impact of ink art when it launched an important show, "Ink Art: Past as Present in Contemporary China", on view since December 11th, 2013 until April 6th, 2014.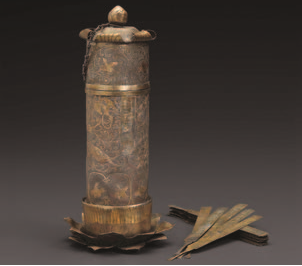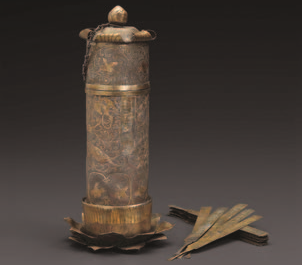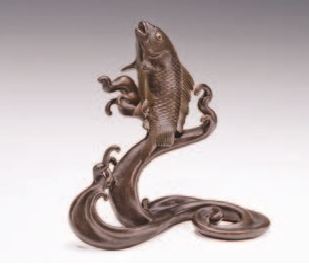 Kaikodo's Spring 2014 exhibition at 74 East 79th Street, entitled "The Immortal Past", is accompanied by a catalogue, the thirtieth volume of the Kaikodo Journal. The theme of the exhibition is designed to emphasise the fact that the past never really disappears. An important early object being offered is a Tang dynasty gilt-silver wine-drinking game set, "The Analects Jade Candle", one of only two known at present.
Orientations Gallery and Oriental Treasure Box are returning enthusiastically to the Nippon Gallery in the Nippon Club Tower (145 West 57th Street) for their third collaborative exhibition. The show, "Tides of Fortune: Transition of Beauty in Japanese Artworks since Edo", will include works of the highest quality by recognised and accomplished artists in the fields of cloisonné enamels, metalwork, ceramics, lacquer, basketry, ivory and wood carvings, and textiles. Once again they will host an illustrative lecture by Hollis Goodall, Curator of Japanese Art at the Los Angeles County Museum of Art, on March 17th at 4 pm.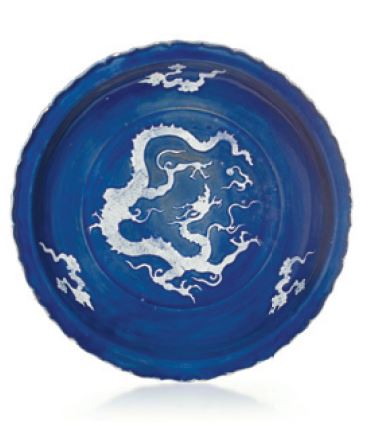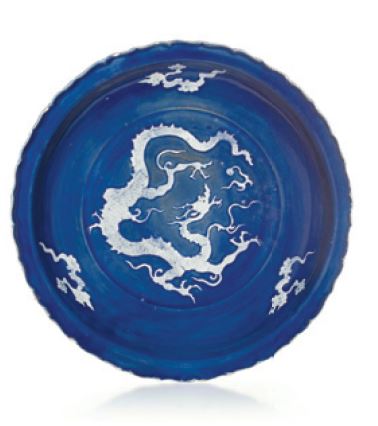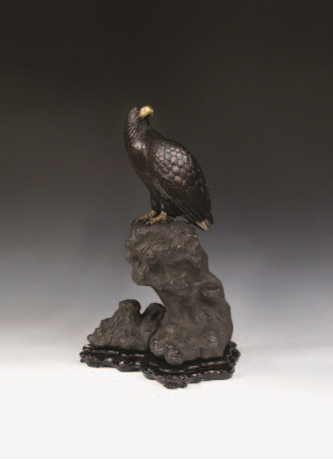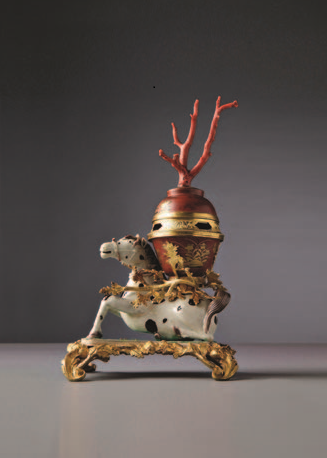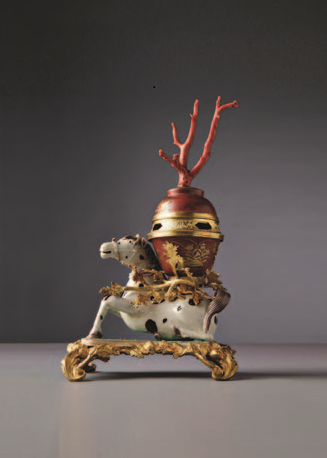 The historic Bohemian National Hall (321 East 73rd Street) will present its first annual Asia Art Fair, previewing on Friday March 14th (5 pm to 9 pm) and running from Saturday March 15th until Tuesday March 18th (noon to 8 pm daily). Organised by Paul Anavian, the fair will show-case exhibitors from the regions of China, Japan, Southeast Asia, Oceania, India, Iran and the Near East. Flying Cranes Antiques Ltd, one of the important exhibitors, had previously exhibited at The International Asian Art Fair on Park Avenue and the New York Arts of Pacific Asia Show, both now defunct. Paul Anavian's goal is to "fill the void left by the absence of those shows by gathering leading Asian art galleries, dealers and artists under one roof during Asia Week 2014". Among the rare items on view and for sale will be a spectacular okimono of a golden eagle by Yamaguchi Tankin, modelled in bronze with silver and shakudo-inlaid eyes.
TEFAF Maastricht (March 14th to 23rd, 2014) is known to be the world's leading art and antiques event. I am always im-pressed by the range and quality of artworks at the fair, which is held in the MECC (www.tefaf.com). Littleton & Hennessy Asian Art is proud to exhibit an exceptional group of Ming furniture from an Asian collection at TEFAF 2014. Other highlights include an extremely rare and large foliate rim dish (Yuan dynasty), decorated with a relief dragon in white slip on a monochrome blue glaze, and a finely-carved pale celadon jade boulder (Qianlong period).
Vanderven Oriental Art presents Chinese export porcelain, Han and Tang pottery and Chinese and Japanese works of art in their prominent and stylish booth at TEFAF. One of their treasures is a Kangxi enamel on biscuit horse mounted on a gilt-bronze base of curling leaves. On its back, gilt-bronze leafy oak branches support a Japanese red lacquer bowl and cover mounted as an incense burner. The top of the cover is surmounted with a coral branch with a bronze base.
Last June, Asian Art in Brussels (AAB) and Brussels Ancient Art Fair (BAAF) organised a series of gatherings and lectures under the name of "Art Connoisseurs", featuring collectors, scholars and museum curators from all over the world. This successful event will be held this year from June 4th to 8th, 2014. Brussels International Art Promotion and Logistics asbl (BIAPAL) made videos of interviews, lectures and important works of art exhibited during the AAB Fair 2013 which are now available for viewing on the websites of ArtConnoisseurs and Asian Art in Brussels.
Arts of Asia is glad to support the video of the lecture by Dr François Picard and the interview of Dr Pratapaditya Pal where he talks freely about his life's journey as a curator and expert of Indian, Himalayan and Southeast Asian art. The videos will be accessible on the websites of ArtConnoisseurs (www. artconnoisseurs.eu) and AAB (www.asianartinbrussels.com).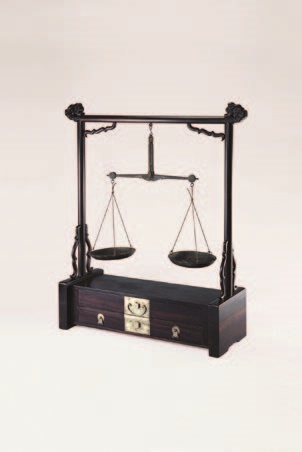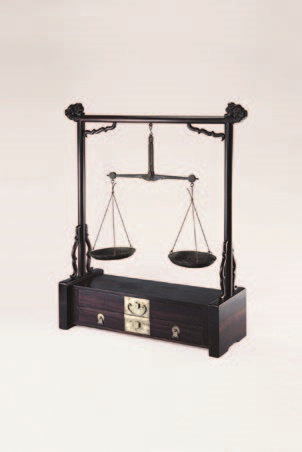 Finally, I would like to announce that on February 28th, the Liang Yi Museum (www.liangyimuseum.com) opens its doors at 181–199 Hollywood Road. The non-profit institution is set to become a world-class private museum in the city, with over 20,000 square feet of exhibition space, showcasing rare and precious antiques that reflect the East meets West culture of Hong Kong. The Liang Yi collection includes one of the largest selections of Chinese antique huanghuali and zitan furniture from the Ming and Qing dynasties. Started by Mr Peter Fung in the 1980s, the collection has grown to over three hundred pieces. Mr Fung also owns a premier collection of bejewelled clutches, compacts and powder boxes, made by the finest design houses such as Cartier, Boucheron and Van Cleef & Arpels. There are nearly four hundred examples from the late 1880s through to the 1960s, including some that belonged to HRH Princess Margaret.
Peter Fung's collection has travelled the world for exhibitions at Beijing's Palace Museum, Taiwan's National Museum of History and Goldsmith's Hall in London. It is very exciting that the collection has found a permanent home at Liang Yi Museum and will be shared with the residents of Hong Kong, as well as visitors from abroad.

---
Please click here to view the contents of this issue.