THIS MARCH–APRIL 2016 issue features an outstanding selection of articles from two important museums: The Metropolitan Museum of Art in New York and the Linden­ Museum in Stuttgart, Germany. It is an honour and privilege to collaborate with both of these museums and I commend them for enhancing our understanding of Asian culture and art. I would also like to thank all the distinguished curators and scholars for their fine contributions that will considerably enliven this edition of our magazine.
This issue also coincides with a wonderful array of activities during "Asia Week" in New York City from March 10th through 19th (see "Asia Week New York Highlights" on pages 10 and 11). This is one of the most exciting periods of the year for art collectors to attend gallery shows and major auctions, as well as visit exhibitions held at museums. Amongst the highlights of this year's Asia Week, a private reception, jointly hosted by the Asia Week New York Association and the Department of Asian Art of The Metropolitan Museum of Art, will take place at the Met on March 14th, 2016. Let's hope that the weather during Asia Week this year is not as bitterly cold as last year.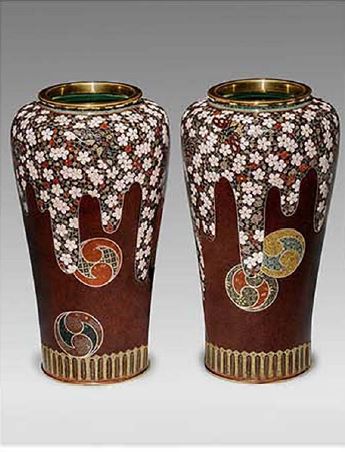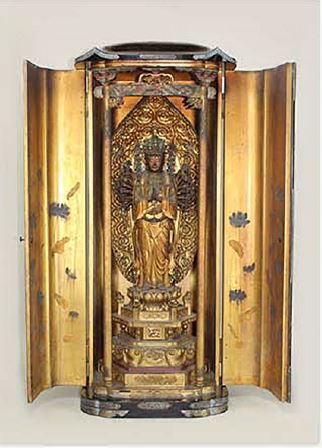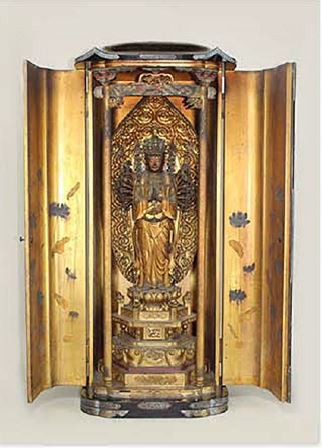 In my last editorial, I wrote about the importance and value of Japanese art, so I thought it would be interesting to follow up by previewing the finest Japanese works of art and related events to be presented in New York during Asia Week. Orientations Gallery and Oriental Treasure Box are returning to the newly renovated elegant Nippon Gallery on the prestigious 7th floor of the Nippon Club Tower (145 West 57th Street). This event, entitled "Celestial Realms: Japanese Artworks of Divine Constitution", celebrates the fifth collaborative vetted exhibition. High quality objects by accomplished and recognised artists in the fields of cloisonné enamels, metalwork, ceramics, lacquer, painting, basketry, carving and textiles will be on view. Buddhist and Shinto sculpture and ritual objects will pay homage to the important exhibition running concurrently at the Asia Society. Fabulous "divinely constituted" animals of legend will also be featured in a dynamic display. An illustrative lecture by Hollis Goodall, Curator of Japanese Art at the Los Angeles County Museum of Art, will complement the exhibition on Monday, March 14th at 4 pm. Last year's lecture was one of my favourite events of the entire Asia Week.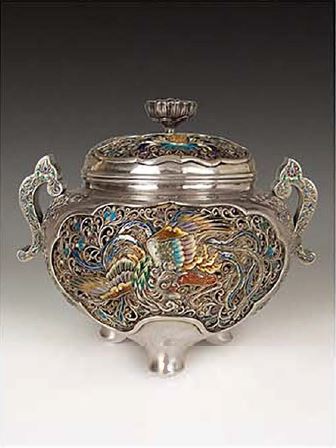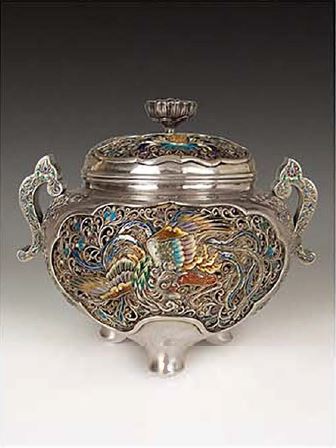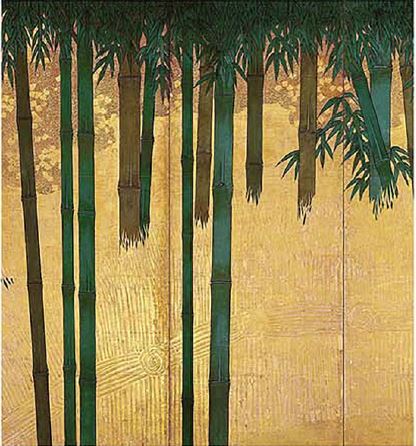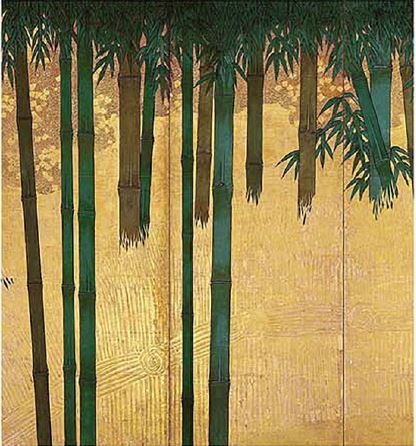 For the whole month of March, Flying Cranes Antiques, leading specialists in Japanese Meiji period artwork, will mount an exhibition in their galleries at 1050 Second Avenue of over fifty diverse examples of metalwork, ceramics, carvings, lacquer and bamboo, many from noted collections from around the world. Centre stage among the items in the exhibition will be rare examples by highly-skilled masters of the koro, censer, and the covered box-configurations especially honoured by the Japanese artisan, the Imperial Household and by serious collectors both in the East and in the West.
The Japanese Art Dealers Association (JADA) will present fine and important works of art, from the archaic to luminous gold-leaf screens, to exceptionally refined ceramics and vibrant, colourful woodblock prints that influenced the West's Impressionist and Post-Impressionist artists. JADA 2016 will be held for three days only, from March 12th to 14th, in the expansive Ukrainian Institute of America on 79th Street and Fifth Avenue. The exhibition and sale is being organised by Erik Thomsen Gallery, Koichi Yanagi Oriental Fine Arts, Leighton R. Longhi, Inc. Oriental Fine Art, Mika Gallery and Sebastian Izzard LLC Asian Art.
Japan Society Gallery in New York will exhibit "In the Wake: Japanese Photographers Respond to 3/11" beginning Friday, March 11th, 2016, five years to the day since an enormous earthquake and tsunami struck north-east Japan, devastating coastal regions and setting off a nuclear power plant disaster. On view through June 12th, 2016, the exhibition is the centrepiece of an institution-wide observance of what was the first natural disaster in Japan caught in its entirety on camera. Public programmes, films, performances and special events will be presented in conjunction with the exhibition at Japan Society (333 East 4 7th Street) to commemorate the anniversary and examine issues surrounding post-3/11 recovery and reconstruction. Organised by the Museum of Fine Arts, Boston, where it was on view last year, "In the Wake" features more than ninety photographs, videos and installations created by seventeen artists, who contemplate what has been lost and what remains in the aftermath of a national tragedy that took some 18,000 lives and displaced another 400,000 individuals.
Joan B. Mirviss, Ltd, located at 39 East 78th Street, is thrilled to announce the opening of "A Palette for Genius: Japanese Water Jars for the Tea Ceremony", coinciding with the start of Asia Week New York 2016, and organised in conjunction with the leading modern ceramic dealer in Japan, Shibuya Kurodatoen Co., Ltd. This exhibition juxtaposes ancient traditions with current interpretations of the mizusashi, a lidded water jar used to replenish the brazier, as a testament to the evolution of this timeless tea ceremony utensil. For hundreds of years, the tea ceremony has inspired Japanese ceramists to create highly unique utensils, like the water jar, which embody the mantra of tea, ichi-go ichi-e, "for this time only". This exhibition presents ceramics by traditional masters, as well as artists with a contemporary flair, such as Kawase Shinobu (born 1950).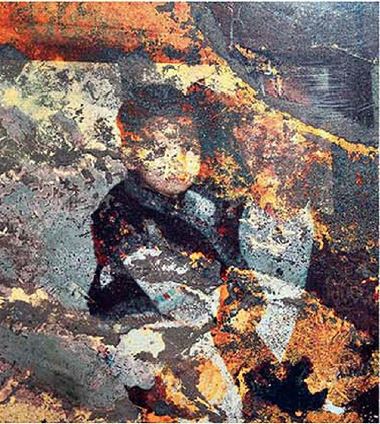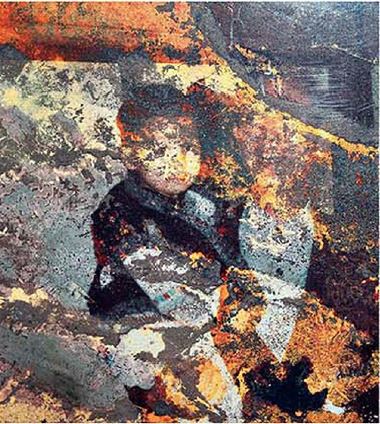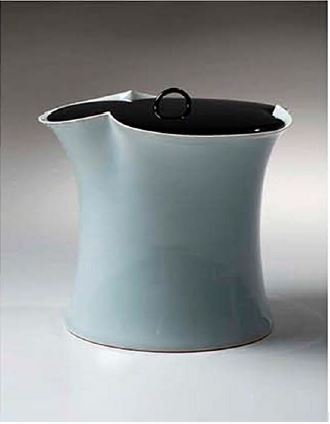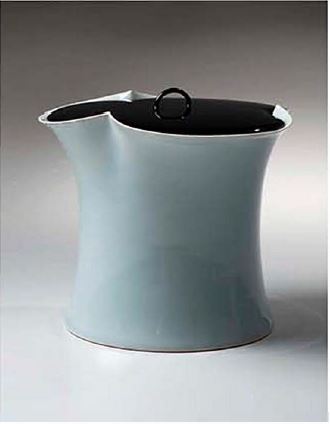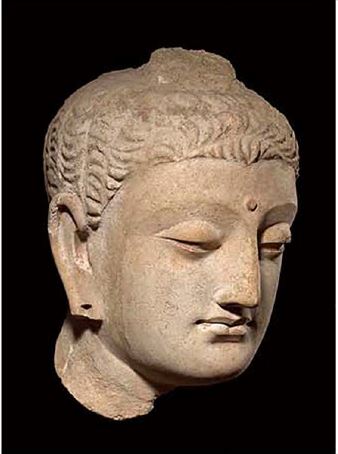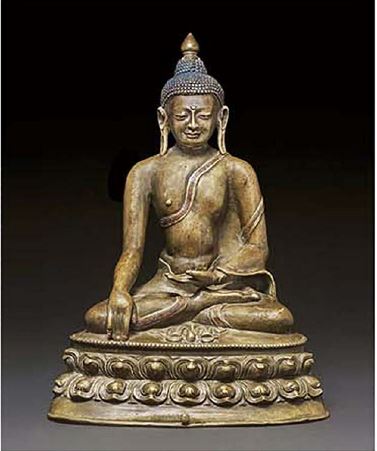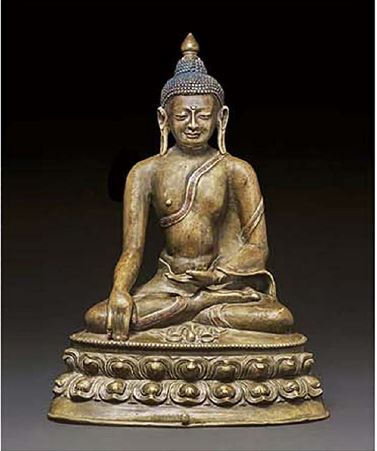 Maureen Zarember, owner and founder of Tambaran Gallery, is excited to participate once again in Asia Week. With her eclectic range of art, the exhibition and installation of both traditional and contemporary art will be dedicated to the entire month of March. The Tambaran exhibits include 'Just heads": stone, bronze and terracotta from India and Asia; and a small collection of antique wooden bowls and pots from Hawaii, Japan and China. New works by the Korean artist Sung Hee Cho portray her reflections on nature and the ever­changing seasons (hanji paper and oil on canvas). Tambaran also has two exciting guest exhibitors at 5 East 82nd Street, New York: Galerie Alexis Renard from Paris, and Gallery Japonesque from San Francisco.
Now in its third year, The Asia Art Fair will display a rich and diverse range of treasures from China, Japan, Southeast Asia, Oceania, India and the Near East. The fair will open on March 11th and run through March 15th, 2016 at the Bohemian National Hall (321 East 73rd Street). Exhibitors include Eleanor Abraham Asian Art, Dennis George Crow, Anavian Gallery, Dharma Art, Moke Mokotoff, Robyn Buntin of Honolulu and The Jade Dragon, among others. Paintings, sculptures, porcelain, metalwork, textiles and jewellery will all be presented, so that the fair will allow visitors access to a broad range of art and artefacts from across Asia at a single destination.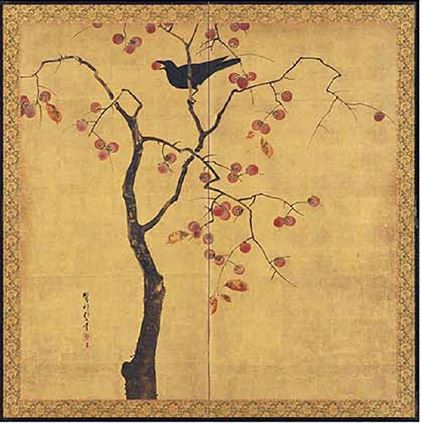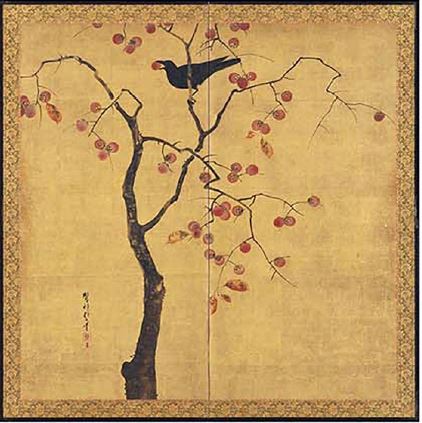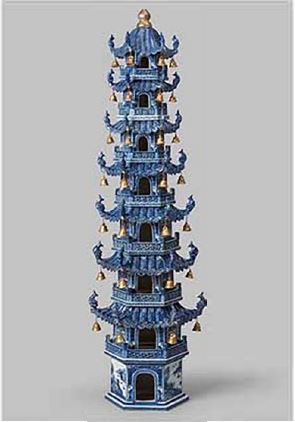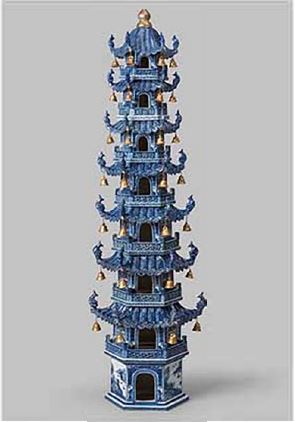 TEFAF (The European Fine Art Fair) defines "Excellence", "Expertise" and "Elegance" in art. It is widely regarded as the world's leading art fair, showcasing more than 30,000 works of art and antiques of the finest quality. Participants are only admitted after a strict selection process and TEFAF Maastricht's vetting system involves no fewer than 175 international experts who examine every work of art in the fair for quality, authenticity and condition. Seasoned collectors, scholars and purchasers from well-known galleries and museums from Asia, Europe, the Middle East and the US regard the fair as a must-attend annual event.
Last year, representatives of 262 museums from around the world visited TEFAF, including Musée du Louvre, The Metropolitan Museum of Art and the British Museum. The line-up for the 2016 edition of TEFAF looks impressive, with some 270 leading art and antiques dealers from twenty countries participating. They will exhibit in twenty-four art categories, such as Old Master, modern and contemporary painting, sculpture, design, photography and jewellery. The group of specialists offering top-quality Japanese, Chinese, Indian, Himalayan and Southeast Asian art includes Gregg Baker Asian Art, Jorge Welsh Works of Art, Amir Mohtashemi, Robert Hall, Pearl Lam Galleries, Marcel Nies Oriental Art, Sydney L. Moss, Vanderven Oriental Art, Martyn Gregory, Michael Goedhuis Ltd, Rossi & Rossi and Ben Janssens Oriental Art Ltd. TEFAF 2016 will take place from Friday March 11th to Sunday March 20th at the MECC, Forum 100, Maastricht, The Netherlands.
The fair also announced that, through a joint venture with New York based Artvest, it will be launching two TEFAF art fairs that will be presented annually in New York at the Park Avenue Armory. The first fair, TEFAF I New York I Fall, will premiere in October 2016 and focus on art from antiquity to the 20th century. The second fair, TEFAF I New York I Spring, will premiere in May 2017 with an emphasis on modern and contemporary art and design.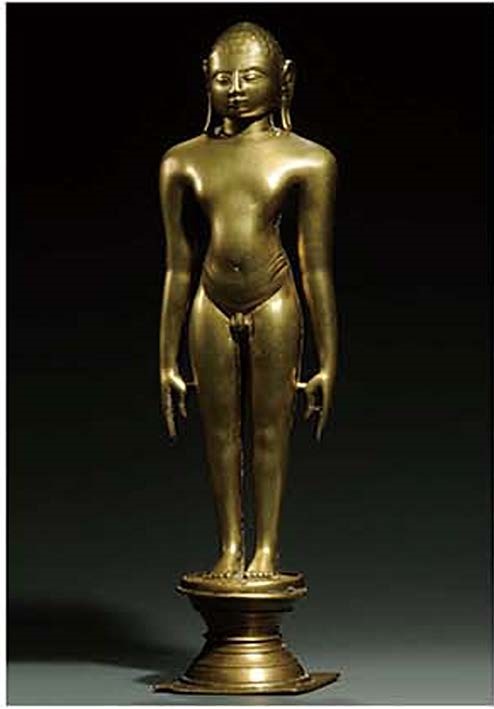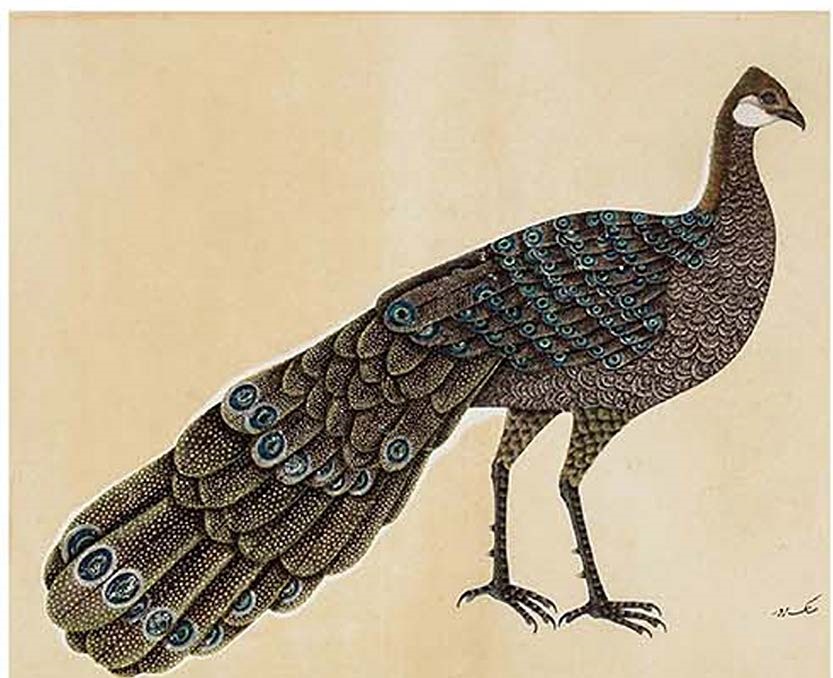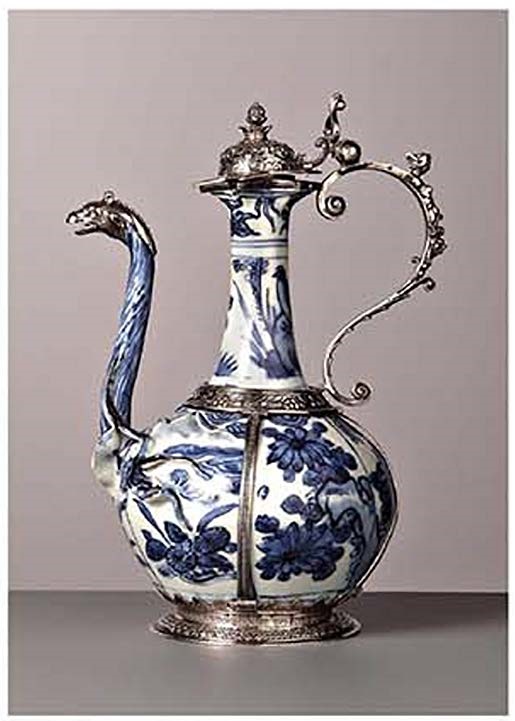 At the end of 2015, I had the pleasure of attending two very exciting gallery exhibitions in Hong Kong and meeting their famous artists. "What's in a Dot? Nanqi's Post-Pop Experiment" is the title of the exhibition and book produced by Evelyn Lu and Jane Tam of ink paintings by Nan Qi, born 1960 in Yongkang City, China. The artist graduated in 1986 from the People's Liberation Army Fine Arts Academy and is a member of the Chinese Artists Association and a founding member of the council of the Chinese Painting Society. Currently residing at Nanqi Studio, Songzhuang, Beijing, Nan has received numerous art awards and held solo exhibitions at the National Art Museum of China, Beijing, and the Shanghai Art Museum, Shanghai. Nan's distinctive work is sought by Chinese collectors for his development of ink painting techniques.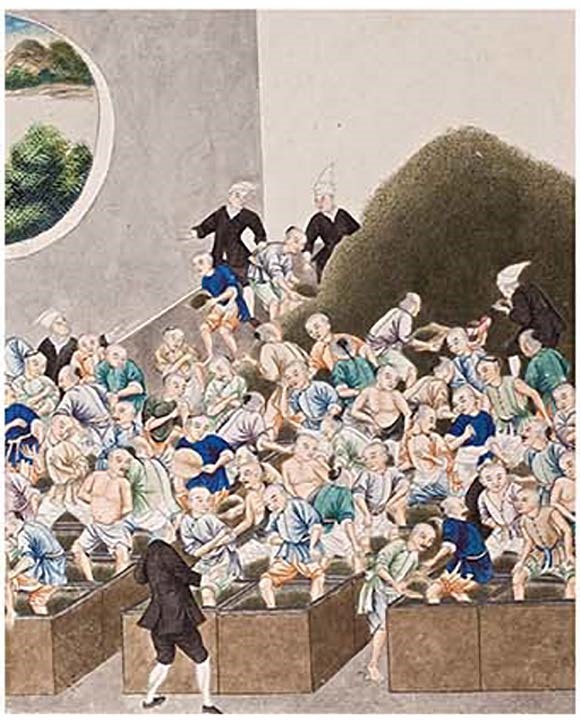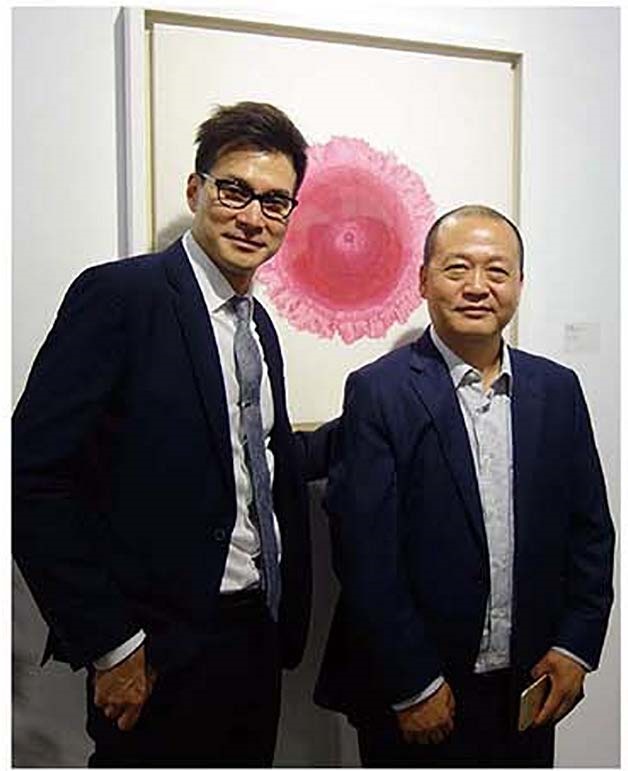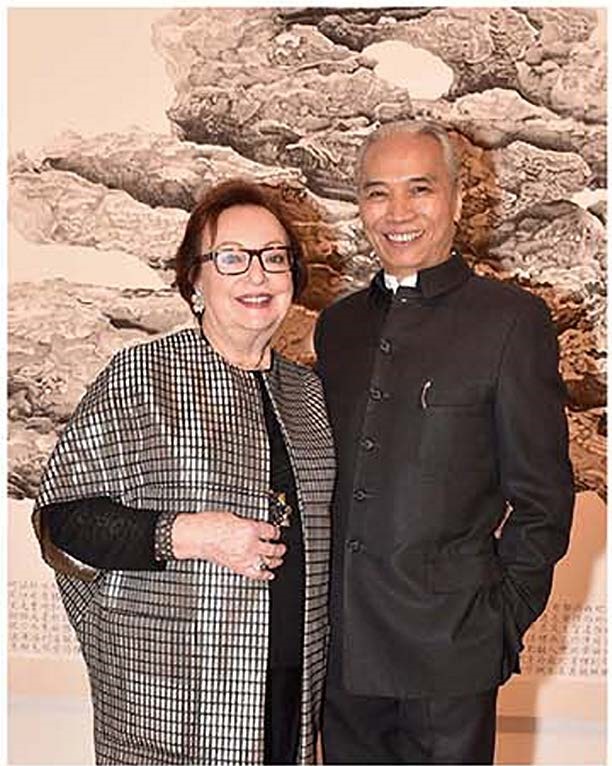 The second gallery exhibition featured one of the hottest artists in town and around the world—Liu Dan. Following the success of his first commercial show in Europe, at Eskenazi in London, he was back in Hong Kong for the opening of "The Shape of Time", an exhibition at Gagosian Gallery in collaboration with the well-known Brussels-based antiques dealer, Gisèle Croës. The exhibition gathered exceptional Asian antiques spanning several millennia, and set them in dialogue with modern and contemporary works by Georg Baselitz, Cai Guo-Qiang, Chu Teh Chun, Alberto Giacometti, Andreas Gursky, Takashi Murakami, Nam June Paik, Sterling Ruby, Richard Serra and Zao Wou-Ki. "The Shape of Time" also included Liu Dan's 2015 ink on paper of a spectacular scholar's rock with immaculate calligraphy below—the massive painting, 244 x 380 cm, sold immediately.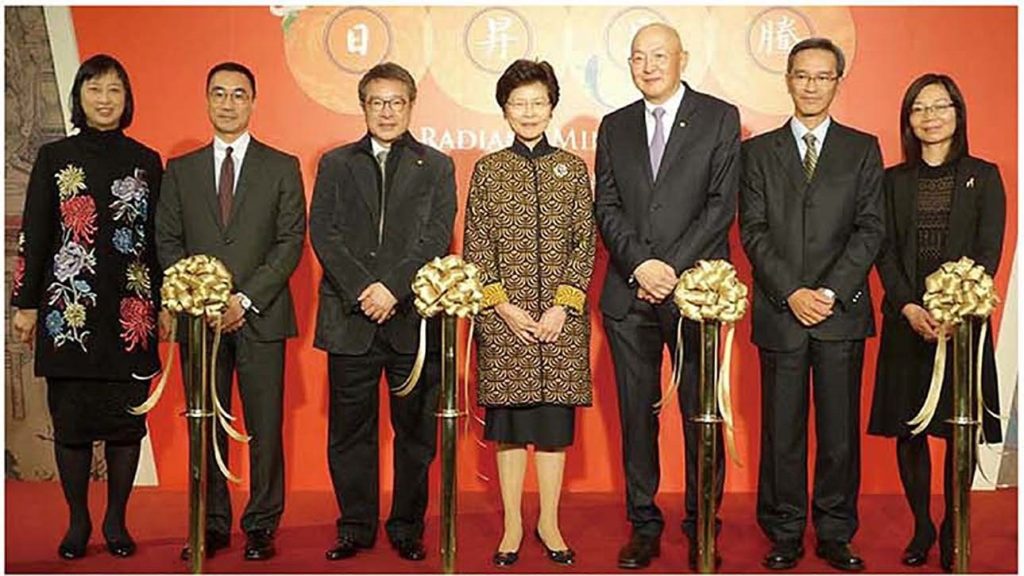 Finally, I conclude this Editorial with my photograph taken on December 15th at the opening of "The Radiant Ming 1368–1644 through the Min Chiu Society Collection at the Hong Kong Museum of History", held to celebrate the Min Chiu Society's 55th Anniversary. The officiating guests at the opening ceremony were (from the left): Director of Leisure and Cultural Services Michelle Li, Jockey Club Steward Michael Lee, Chairman of the Min Chiu Society Frank Chan, Chief Secretary for Administration Carrie Lam, former Chairman of the Min Chiu Society Frank Wu, History Museum Advisory Panel Chairman Stanley Wong, and Hong Kong Museum of History Director Belinda Wong.
The exhibition was made possible through the generous support of individual members of the Min Chiu Society. Around 300 sets of items from their precious collections will be on display until April 11th, 2016. These include imperial porcelains, lacquers, cloisonné enamels, jades, textiles, furniture, gold and silver wares, paintings, calligraphies, scholar's objects, recreational objects and religious figures. It is hoped that these exhibits will guide the audience through the history and culture of the Ming dynasty, providing fresh and diverse perspectives. The exhibition is accompanied by a very splendid hard cover book, which is being reviewed for Arts of Asia by our Contributing Editor Rose Kerr and is scheduled to appear in our next edition.

---
Please click here to view the contents of this issue.