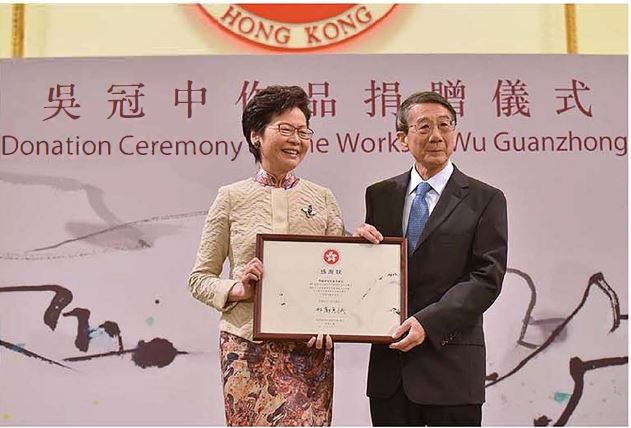 THE FAMILY of Wu Guanzhong (1919–2010), the celebrated artist, has generously made another round of donations of Wu's highly valuable works to the Hong Kong Museum of Art's permanent collection. Wu Guanzhong, who studied art in Paris in the 1940s, was one of the most important and innovative Chinese artists of the 20th century. His mastery of oil and ink painting techniques, which contributed to the blending of Chinese and Western aesthetics, has bestowed upon him international fame as one of the most influential modern Chinese painters. Wu's works have been widely collected and exhibited by museums around the world, and his 1992 exhibition in the UK was the first ever solo show presented by the British Museum for a living Chinese artist.
The donation ceremony, held on August 22nd, 2018 at Government House, was attended not only by officials, friends and family members, but also museum curators and collectors, all of whom greatly appreciate Wu's work. Together with the museum's existing holdings of Wu's oil and ink paintings, these works epitomise Wu's artistry. In addition to ink paintings, oil paintings and sketches, the donation also includes items that chronicle Wu's journey of artistic pursuit, such as his seals, documents and a certificate from France, as well as the Officier de L'Ordre des Arts et des Lettres gilt medallion, awarded by the French Government.
Mr Wu Keyu, Wu's eldest son, in accordance with his father's will, has continued to donate the works in his custody to the Hong Kong Museum of Art. Mrs Carrie Lam Cheng Yuet-ngor, Chief Executive of the Hong Kong Special Administrative Region, hosted the donation ceremony and expressed the government's gratitude for such a significant gift.
Over the years, thanks to the continuous donations of Mr Wu Guanzhong and his family, the museum has accumulated an unparalleled collection, in terms of quantity and variety, of more than 450 of Wu's works covering his entire artistic career. Following the reopening of the Hong Kong Museum of Art in the second half of 2019, the "Wu Guanzhong Art Gallery" will permanently display this world-class collection, thus realising the artist's wish that his works are readily available to the public. Various educational activities and events will also be organised to promote the understanding of his art.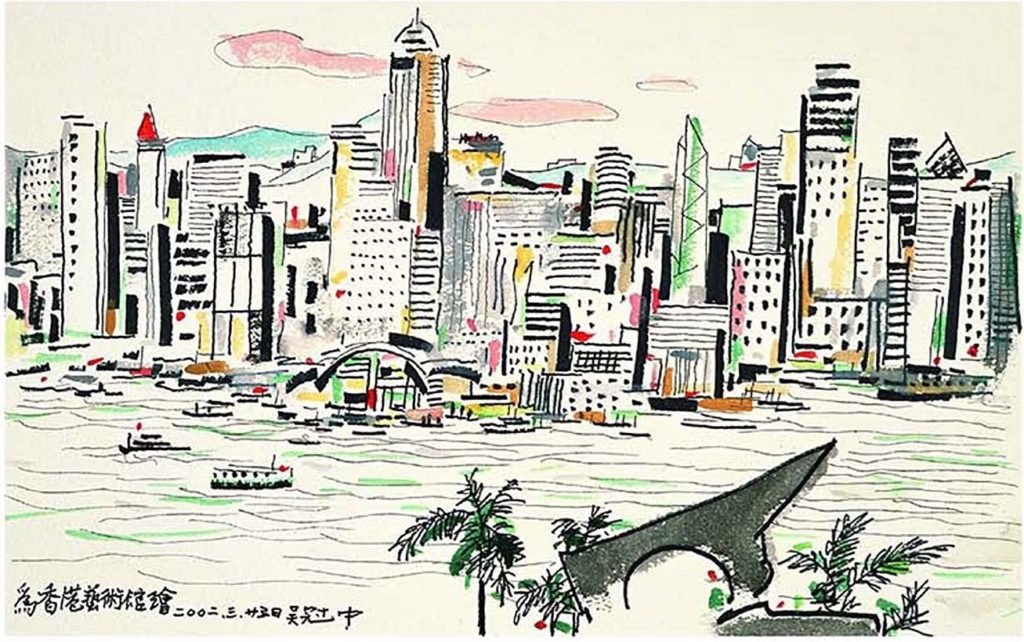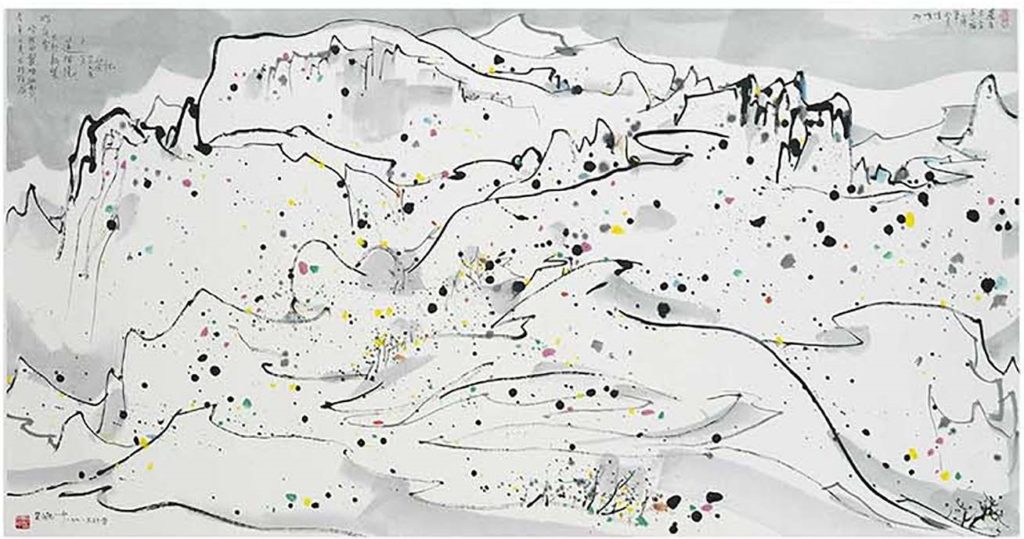 "Jewels of Transcendence: Himalayan and Mongolian Treasures" opened on September 29th at the Art Museum, The Chinese University of Hong Kong, showcasing more than 300 beautiful and vibrant Himalayan and Mongolian ornaments, accessories and ritual wares dating from the early 13th to the 20th century. Collectors Christopher and Elizabeth Mok (Cheng Xun Tang Collection) and Betty Lo and Kenneth Chu (Mengdiexuan Collection) were drawn to the artisanship of these two regions, which were bound by their affinity for the use of gold, silver, turquoise and coral, as well as the considerable detail paid to their head, neck and waist ornaments, and extensive use of filigree, inlay and other delicate metal craftsmanship. According to the collectors, "Himalayan art of this time is marked by an inseparable bond between religious and daily life. The ornaments from this region, with their strong Tibetan Buddhist and Hindu elements, capture the unity of man and the divine."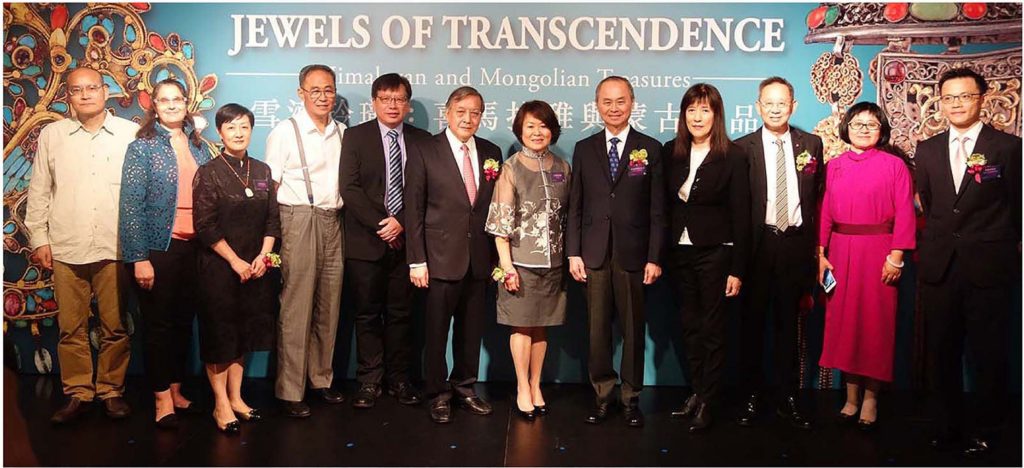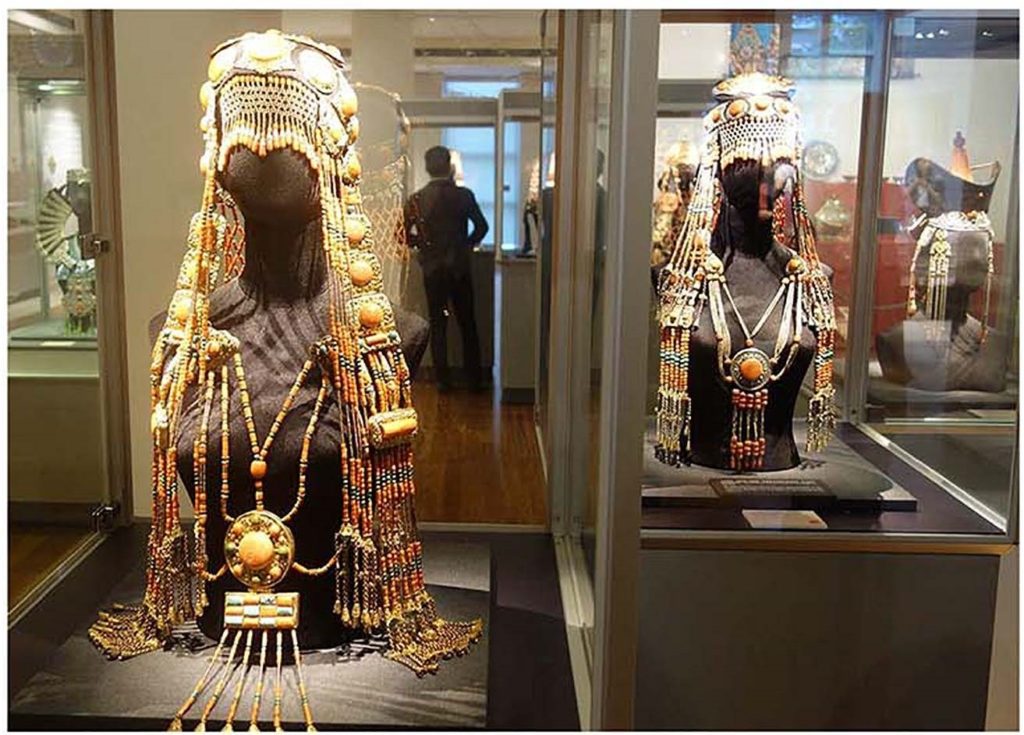 Visitors will be dazzled by the splendour of the fine artworks on display. This wonderful exhibition also demonstrates the historic craftsmanship, achievement and regional artistic exchanges. I was impressed that it only took around five years to form the entire collection, as well as to put together this excellent show and accompanying publication. An impressive three-volume hardbound book set, edited by Prof. Xu Xiaodong, with enu·ies by Katherine Anne Paul, Yangjian Duojie, Zhang Tong, Zhan Zhenpeng, Zhang Jinghuo and Xu Xiaodong, accompanies the exhibition, which runs until February 24th, 2019 and should not be missed.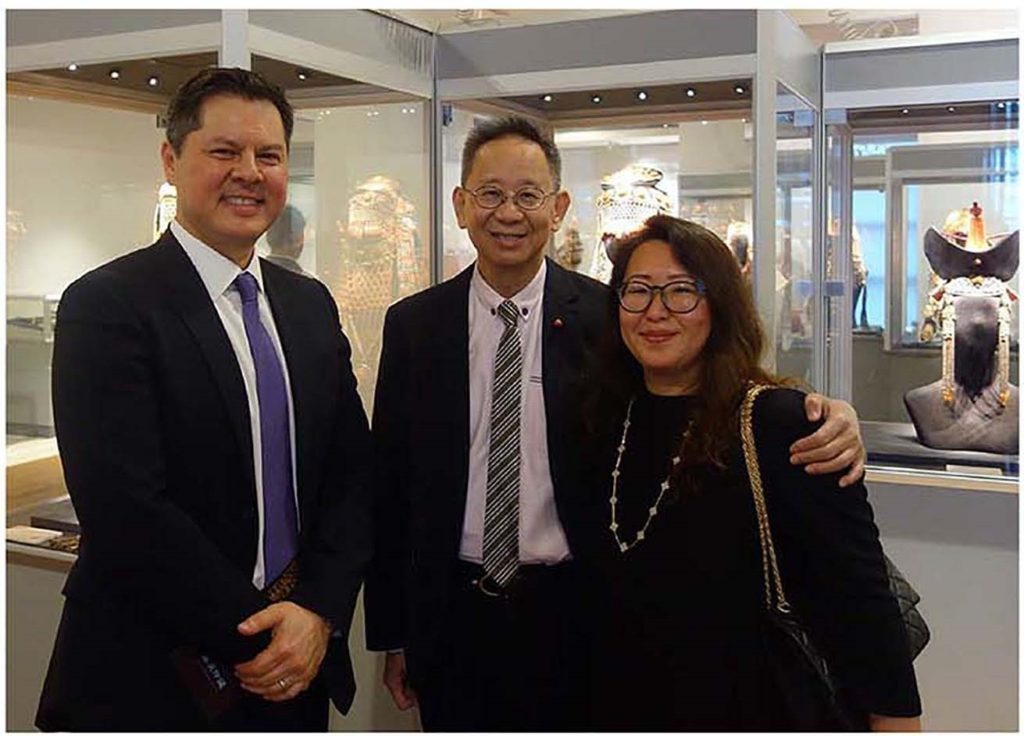 On September 29th, I was very pleased to attend an interesting and enjoyable dinner hosted by Bonhams Hong Kong to welcome their guest of honour, Jean-Yves Ollivier, the French businessman and philanthropist. On November 8th, 2018, Bonhams will be offering at auction in London the outstanding Ollivier Collection of Chinese archaic bronzes and ceramics. The dinner formed part of an international programme undertaken by Bonhams to present the collection to a global audience, and a number of the finest bronzes were on display at their Pacific Place offices. Guests included well-known Hong Kong collectors of Chinese art and Bruno Vinciguerra, the newly appointed Executive Chairman of Bonhams, following the recent purchase of the auction house by the British private equity investment company, Epiris.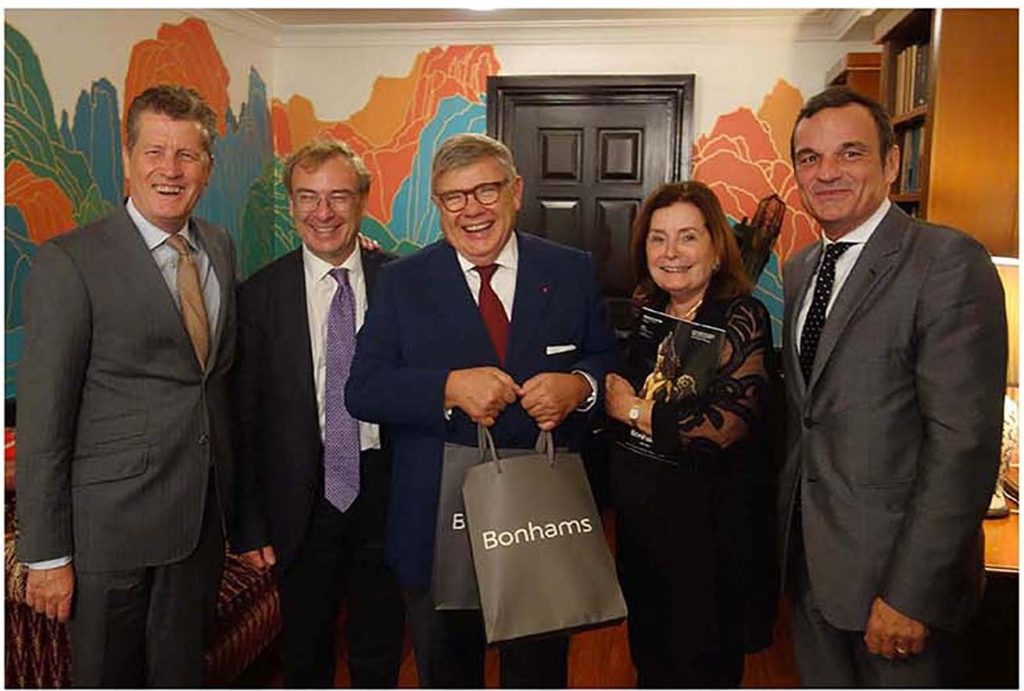 This nicely leads me to the 21st edition of Asian Art in London (AAL), which runs from November 1st to 10th, 2018. I am delighted to announce that Leila de Vos van Steenwijk, Senior Director, European Head, Chinese Ceramics and Works of Art, Christie's London, is the new Chair for AAL 2018. I always enjoy the informal Open Evenings at the participating galleries and auction houses, which provide an opportunity to catch up with friends and view wonderful Asian art exhibitions. This year, they will be held on Saturday November 3rd (Kensington Church Street), Sunday November 4th (St James's) and Monday November 5th (Mayfair).
I am also especially looking forward to the following gallery shows. In Mayfair, Eskenazi will present the second part of the collection of Norman A. Kurland, the renowned American film and television agent, who over a period of four decades assembled one of the finest private collections of art and sculpture from the Six Dynasties period. The exhibition follows the success of Part One, held in November 2017, which attracted considerable attention and resulted in works now residing in museum and leading private collections. Part Two will feature thirty-eight works, including two superb early Buddhist sculptures alongside rare and exceptional examples of earthenware, metalwork and textiles.
On Kensington Church Street, Marchant is pleased to present "Chinese Ceramics from Han to Song", the first exhibition in their ninety-three year history dedicated entirely to early Chinese ceramic wares. There will be thirty­-five objects in the exhibition, with thirteen coming from the collection of The Honourable Justice Robert Tang, a well-­known collector of Song ceramics, and the majority having demonstrable provenance, as published in the beautiful accompanying catalogue. My favourite, the remarkable large Tang falconer, measuring 62.5 cm high, was deaccessioned from the Manno Museum of Art in Japan, and is both impressive and dignified.
In St James's, Simon Pilling's exhibition, titled "Flora & Fable", will focus on the symbolism of plants in Japanese art, presenting works from 14th century Buddhist imagery to contemporary pieces. Simon is also delighted to be showing the work of three rising contemporary artists­—lacquerists Ando Saeko and Fujino Seiichiro, and ceramicist Inayoshi Osamu.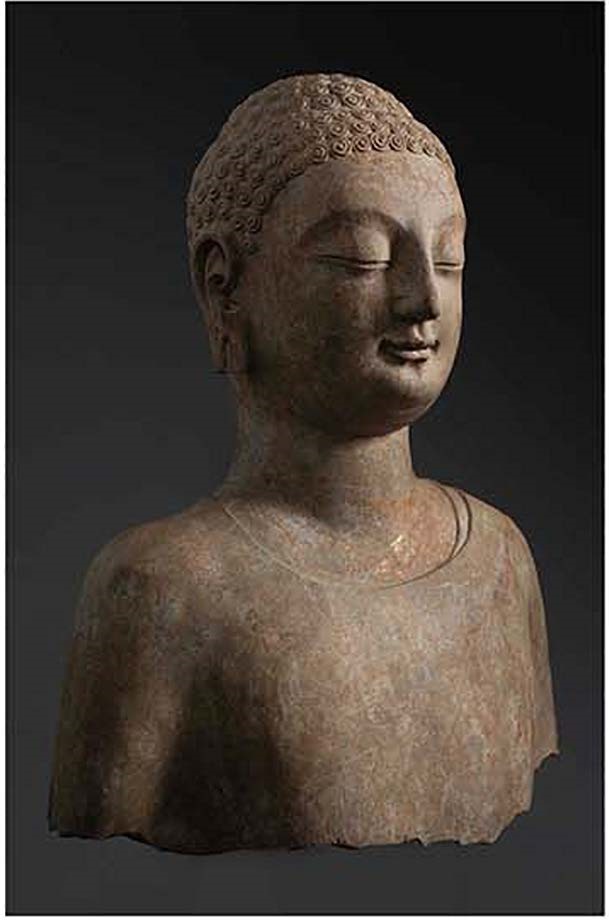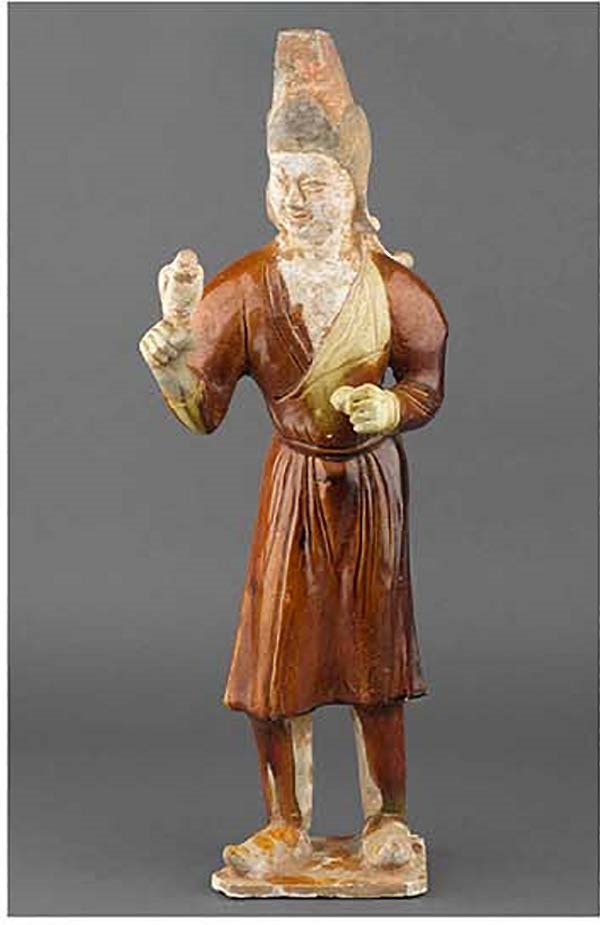 I would also like to inform readers that, having worked for thirty-one years with Robert Hall, one of the leading Chinese snuff bottle specialists, Susan Page launched her own business in January this year with the support of Robert and several collectors. Susan is a board member of the International Chinese Snuff Bottle Society, which is currently celebrating its 50th anniversary (see the article by Clare Chu in this issue).
Before wrapping up my Editorial, I would like to mention that Martyn Gregory Gallery of London will be holding their annual exhibition and sale at the Hong Kong Maritime Museum from November 8th to 17th, with a preview on November 7th. The title of this year's show is "Merchants and Mariners", featuring historical and decorative pictures by Chinese and Western artists from 1750–1950. For anyone interested in the history of Hong Kong and the China Coast trade, Martyn Gregory's exhibitions are always worth a visit. Shortly afterwards, China in Print—Hong Kong Rare Book, Photograph and Map Fair—will again take place at the Hong Kong Maritime Museum, from November 30th to December 2nd.
Finally, I hope that readers have an opportunity to attend a forthcoming landmark exhibition in Bangkok. "Bencharong Journey: From China to Siam" will be co-hosted by River Books and River City Bangkok at the River City Auction House (4th floor, 10 am–8 pm daily) from December 7th, 2018 to January 31st, 2019. The exhibition is the first of its kind to be held in Thailand since 1977. Over 150 pieces of Bencharong (Chinese export porcelain custom-made for Siamese royalty in the 18th and 19th centuries), and related objects in other materials, have been assembled exclusively for this event from private collections and galleries. A seminar, "Bencharong in Perspective", will be held on January 19th, 2019 (2–4 pm) at the auditorium in River City. Dawn F. Rooney, ceramics historian and the author of the recent book, Bencliarong: Chinese Porcelain for Siam, published by River Books, is the curator of the exhibition.

---
Please click here to view the contents of this issue.