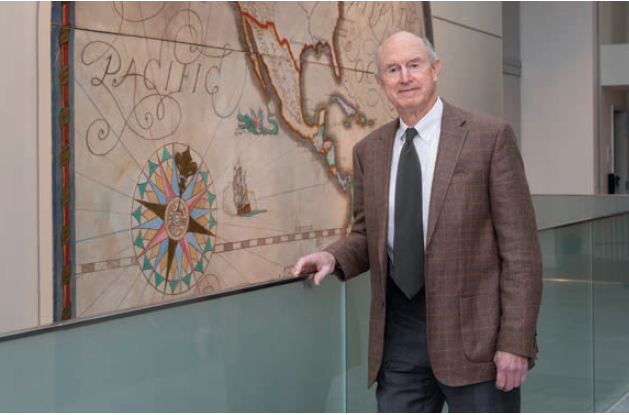 I AM very pleased to lead my Editorial with the photograph of Stuart W. Pratt, Chairman of the Board of Trustees of the Peabody Essex Museum (PEM), who has kindly written a thoughtful and informative Introduction for this Summer 2021 issue. In September 2019, the PEM opened a new 40,000 square-foot wing, with Asian Export Art occupying the entire second floor. Since then, we have worked closely with Karina H. Corrigan, Associate Director – Collections and the H.A. Crosby Forbes Curator of Asian Export Art, and her dedicated team to produce this special issue to celebrate PEM's fascinating and important Asian art collection. I am confident Arts of Asia readers will enjoy the seven beautiful, and carefully prepared, articles on the Sean M. Healey Gallery of Asian Export Art: Chinese export lacquerware, Asian photography, modern and traditional Indian art, the gallery for new fashion and design, as well as the Asian collections in the Phillips Library. The PEM's collections are rare and of great historical interest, and I hope you will have a chance to visit the museum.
It is an honour and great pleasure to publish the highly informative article by Dr Johann Kräftner, Director of the Princely Collections, on a spectacular exhibition in the Summer Palace Liechtenstein to celebrate the 100th anniversary of LGT (The Liechtenstein Global Trust). While being unusual subject matter for Arts of Asia, this article features magnificent artworks by some of the most famous Western artists. I hope readers enjoy these historical treasures.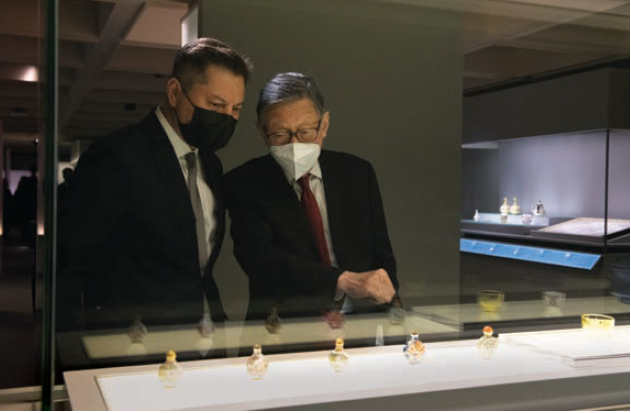 Earlier this year I attended the official opening of "Honouring Tradition and Heritage: Min Chiu Society at Sixty", one of the best exhibitions of Chinese art that I have seen in a long time. The exhibition features an extraordinary range of artworks, meticulously selected by the members of the Society in the hope of enabling the audience to gain a deeper understanding of Chinese history and culture. I am very glad that the exhibition at the Hong Kong Museum of Art has been extended to June 16th, 2021.
The exhibition would not have been possible without the support of Dr Yip Shing-yiu, Chairman of the Min Chiu Society, as well as Mr Lawrence Chan Wing-tat, Chairman of its organising committee, and committee members, Mr Anthony Cheung Kee-wee, Mr Harold C.F. Wong, Mr Kingsley K.W. Liu and Dr Simon Kwan Sin-ming, as well as the generous assistance and guidance of Professor Peter Lam Yip-keung, adviser of the Min Chiu Society.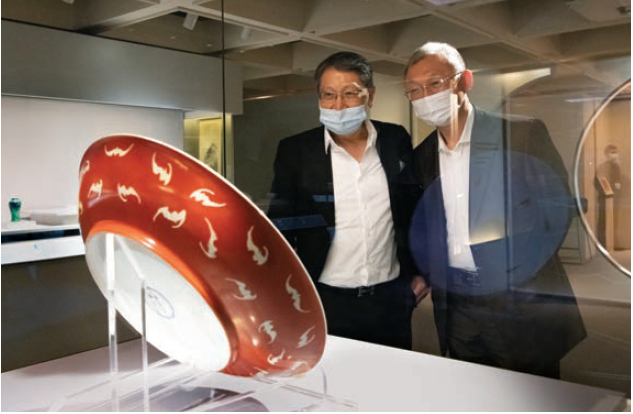 On April 8th, 2021, Kevin Ching, Sotheby's CEO of Asia (and also a member of the prestigious Min Chiu Society), confirmed his plans to retire from his full-time role at the end of this year. Following Sotheby's Hong Kong Spring sales, Kevin has taken on the role of Executive Chairman for Asia, transitioning, at the end of the year, into Chairman Emeritus.
Under this transition, Nathan Drahi assumes the role of Managing Director for Sotheby's Asia, taking on the day-to-day operational responsibilities. In his previous role as Commercial Officer for Asia, Nathan was responsible for overseeing business transactions and strategic projects. I believe Nathan, alongside his many talented colleagues in Asia—most notably Kevin Ching, Patti Wong and Nicolas Chow—has displayed the passion and energy to drive Sotheby's agenda successfully across the region.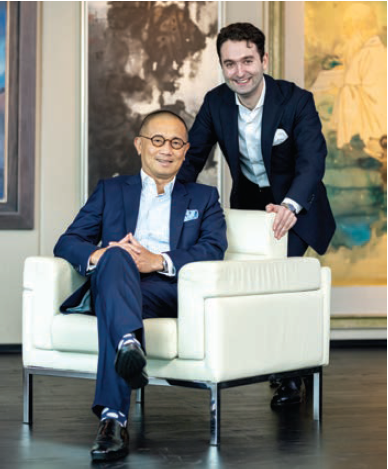 Kevin said: "What a ride it has been. Who would have thought, when I took the helm in 2006, that the same passion for collecting that drew me into this world would spread so rapidly throughout Asia, whose collectors have made such a transformative difference to the global market. It's been a thrill to be part of it all—to see the unstoppable growth of collectors' tastes and enthusiasm, and to work alongside so many esteemed colleagues and clients alike. And what better way to transition into retirement, than to take on this new role as Executive Chairman. One of the great thrills of my career has been to see the blossoming of new talent at Sotheby's, with the kind of energy and forward-thinking vision Nathan embodies. As we both take on our new roles within the Sotheby's team, I am full of optimism for the future."
Many readers will recall my late parents, Tuyet Nguyet (1934–2020) and Stephen Markbreiter (1921–2014). They were pioneers in the Asian art world, founding and publishing this magazine. Their interest in, and love for, Chinese and Asian art naturally evolved into a collecting passion that resulted in wonderful and impressively diverse collections of Asian art. They were fortunate in being able to travel widely, meeting some of the leading antique dealers and collectors over a period of fifty years. They always collected what they truly liked and never bought for investment.
It is with a mixture of personal sadness and pride that The Tuyet Nguyet and Stephen Markbreiter Collection of jades, Buddhist bronzes and China Trade paintings will be auctioned by Sotheby's Hong Kong on May 26th, 2021. An online auction of 108 lots of snuff bottles will also be held from May 28th to June 4th, 2021. All the lots offered will be exhibited at Sotheby's Hong Kong Gallery, 5th Floor, One Pacific Place, and can also be viewed online.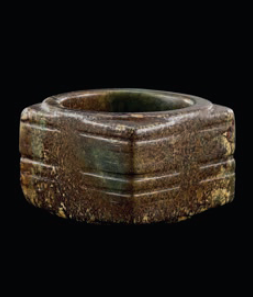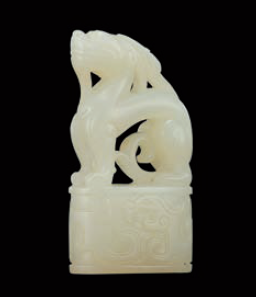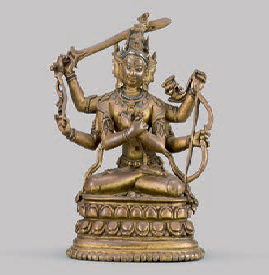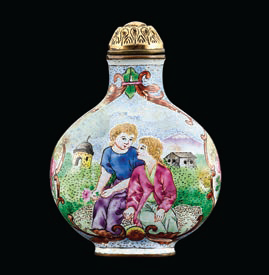 In celebration of its 35th anniversary, Rossi & Rossi is delighted to announce the opening of a brand new space, Rossi & Rossi Hollywood Road. Located in Hong Kong's historic centre of art and antiques at 195 Hollywood Road, the beautiful gallery showcases an exciting array of important works of art from the Himalayas. The space will also feature a library where visitors can draw from the gallery's scholarly publications and resources. This is Rossi & Rossi's third location, alongside its initial space in London and another in Hong Kong's Southern District.
The focus of the new space, as well as its location, hold special significance for both Anna Maria Rossi, who founded the gallery in 1985, and her devoted son, Fabio, who later joined her as co-owner and principal. Fabio is also Co-President of the Hong Kong Art Gallery Association (HKAGA). Rossi & Rossi Hollywood Road will host a series of exhibitions designed to revisit the gallery's history, recalling stories from Anna Maria and Fabio's early and extensive travels. I wish Anna Maria and Fabio continued success for many more years to come.
Finally, it has been encouraging to see people back in attendance at viewings and auctions in Hong Kong during the April sales. Hopefully, this trend will continue worldwide throughout the rest of the year. Let me take this opportunity to wish all our readers a relaxing, enjoyable and safe summer.

---
Please click here to view the contents of this issue.